The Most In-Demand
Tech Jobs of 2021
Jobs in technology related to computer science, data science, mobile app development, or programming languages have high job growth. The tech industry is full of job opportunities for those passionate about design concepts, programming languages, mobile applications, and software programs.
You don't need to study data science, computer science, or information technology or have a college degree to find career opportunities in the job market. All it takes is confidence, experience, and tech talent. We've compiled a list of the best tech jobs for 2021, including information on annual wage and job growth potential.
The Best Tech Careers of 2021: An Overview
Whether you want to qualify for the top Python jobs or you're fixed on excelling in digital design, a tech career offers many opportunities. Tech professionals enjoy high job growth and competitive salaries. Take a look at the basics of the best tech jobs in 2021 below.
All information below has been sourced from the Bureau of Labor Statistics and PayScale. All job growth percentages refer to the projected increase in job opportunities between 2019 and 2029.
| Tech Job | Median Salary | Job Growth Rate |
| --- | --- | --- |
| Computer and Information Systems Manager | $151,150 | 10% |
| Data Scientist | $126,830 | 15% |
| Computer Hardware Engineer | $119,560 | 2% |
| Computer Network Architect | $116,780 | 5% |
| Software Engineer | $110,140 | 22%* |
| Information Security Analyst | $103,590 | 31% |
| Cloud Engineer | $99,610 | 22%* |
| Database Administrator | $98,860 | 10% |
| DevOps Engineer | $96,423 | 22%* |
| Computer Systems Analyst | $93,730 | 7% |
*Job growth data has been sourced from BLS information on software developers, quality assurance analysts, and testers.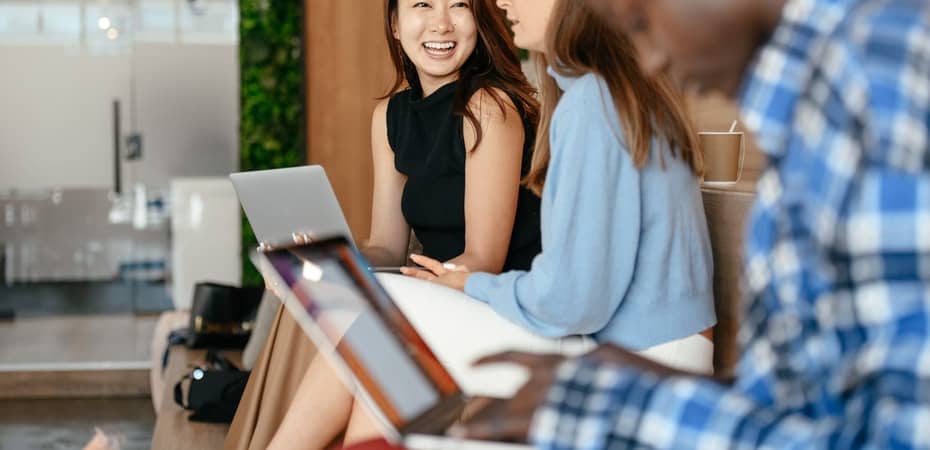 What Is a Computer and Information Systems Manager?
Similar to chief technology officers, computer and information systems managers determine a business's technology requirements. They find the best systems, software, and computer hardware to fulfill those needs. These professionals work in an office environment and have one of the best-paying tech jobs.
To land one of these technology jobs, you need strong communication skills, programming expertise, and analytics skills. You should also have leadership skills because you will be leading a team of information technology professionals. This tech job has the highest annual wage on this list.
Computer and Information Systems Manager Duties
Recommends upgrades for current computer systems
Stays up-to-date on the latest technology trends and complex systems
Ensures digital systems comply with network security requirements
Makes business decisions regarding technology systems
What Is a Data Scientist?
Data scientists work with professional data science tools, big data, statistics, and analytics to solve an organization's problems. Becoming a data scientist means helping businesses achieve their goals. You will accomplish this through handling organized and unorganized data to develop actionable insights.
Data science technology occupations aren't only in-demand, but they pay well too. You need impressive analytical, problem-solving, investigative, and digital skills. If you enjoy working with numbers, data science is a great tech job for you with a high annual salary.
Collects, processes, and cleans data
Measures and analyzes results according to business development
Investigates data and explores data analysis for business analytics and other uses
Creates informative, captivating presentations of data analysis results for stakeholders
What Is a Computer Hardware Engineer?
To take on a job in this tech field, you need to learn JavaScript and similar high-level programming languages. Computer hardware engineers work in research labs. Professionals research, design, build and analyze computer hardware components.
Working in this tech sector, you need to be a critical thinker with creative skills and quick problem-solving abilities. Professionals in this career should also be organized workers with leadership skills. You should be familiar with electrical engineering.
Computer Hardware Engineer Duties
Designs and develops computer hardware parts like circuit boards, memory cards, and internal processors
Conducts performance and functionality tests on all completed hardware components
Communicates with software developers to ensure all hardware fulfills their intended purposes
Monitors computer hardware data for malfunctions or errors
What Is a Computer Network Architect?
Data communication networks like wide area networks (WANs), local area networks (LANs), and intranets are all from the work of computer network architects. These professionals create everything from small communication networks and vast multinational communication systems.
If you choose this profession from all the careers in tech, you must be a leader with strong communication and problem-solving abilities. Professionals must also be team-orientated and have a passion for data analysis.
Computer Network Architect Duties
Designs strategies and layouts for communication systems
Ensures communication systems fulfill security policy terms
Presents plans to management and relays why these plans will benefit the organization
Ensures communication systems are in the best state for network support specialists
What Is a Software Engineer?
If software engineering is your ideal tech career, you should love to design programs. Software engineers design, test, and maintain complex computer systems. It is one of the most popular tech careers because it involves many versatile tech skills and has a high annual wage.
Picking software engineering out of all the tech positions involves having communication skills, a creative mind, and quick problem-solving abilities. You should also work well in a team and have good time management skills. Software engineers work with systems administrators, user experience designers, and user interface designers.
Provides written knowledge on systems for technology training
Evaluates and improves applications in the technology sector to increase the efficacy of applications
Collaborates with developers to ensure the final result fulfills business requirements
Keeps up with new systems in the tech industry
What Is an Information Security Analyst?
The services an information security analyst provides are primarily overseeing computer networks to prevent cyber security breaches. Experts must maintain security infrastructure and relay updates to management. Every tech professional must fulfill their duties according to the security infrastructure that security analysts create.
For an opportunity to become an information security analyst, you must have communication skills and be an analytical thinker. These security specialists should be observant and detail-oriented to combat cyber threats.
Information Security Analyst Duties
Installs and maintains security measures
Conducts penetration testing to identify safety issues in security systems
Installs, maintains, and upgrades antivirus software
Evaluates new technology systems to ensure they meet security requirements
What Is a Cloud Engineer?
Choosing a career in tech as a cloud engineer means working with all cloud computing applications. This technology job entails designing, planning, managing, and maintaining cloud computing systems. In other words, the infrastructure for consumer data will be in your hands.
If becoming a cloud engineer is your ideal technology job, you need interpersonal, flexibility, and creative skills. These professionals are also typically strong negotiators that can think strategically.
Collaborates with engineering and development teams to determine cloud solutions
Designs, develops, and implements cloud systems
Ensures data storage and processing functions are efficient and comply with security policies
Reviews current computer systems and recommends improvements
What Is a Database Administrator?
As a qualified candidate in database administration, you will use software to manage data. Database administrators must ensure data analysts can easily collect the data they need. As one of the best tech positions, these tech professionals still have high job growth potential. A database administrator certification can also help you earn a high annual wage.
Tech companies that hire these experts want them to have organization, analytical, communication, and problem-solving skills. To become a database administrator, you also need to be detail-orientated. You can also find database developer positions in the tech industry.
Database Administrator Duties
Develops and maintains database servers and database management systems
Controls access to database servers
Diagnoses and troubleshoots database malfunctions and errors
Creates automation and uses design elements to enhance a business's efficiency
What Is a DevOps Engineer?
Working in the tech industry as a DevOps engineer requires you to use specialized processes, tools, and strategies to bridge the gap between software development and IT operations. These tech professionals ensure organizations are efficiently updating and releasing products with minimum barriers.
If you completed a degree in tech to become a DevOps engineer, ensure your leadership, teamwork, problem-solving and investigative skills are up to par. You should also be ready to use detailed programming languages in your daily routine in tech companies.
Configures tools and required systems infrastructure
Fixes coding bugs and implements troubleshooting techniques
Executes IT infrastructure and development, testing, and automation tools
Works with developers and engineers to define system problems and outline solutions
What Is a Computer Systems Analyst?
Computer systems analysis might have a lower annual wage, but working in this tech sector, you can expect high job demand. Tech companies and many other industries hire these professionals to develop a more efficient and effective way to operate computer systems.
The direct services of computer systems analysts include designing technology solutions according to a business's needs. Job opportunities in this tech sector need professionals who are adaptable and analytical. You must have strong interpersonal and teamwork skills too.
Computer Systems Analyst Duties
Improves system functionality and performance
Conducts technology training on systems, communication technologies, and procedures for new users
Oversees system installations and tests systems for bugs, malfunctions, or errors
Liaises with stakeholders about your strategy and why it will help the business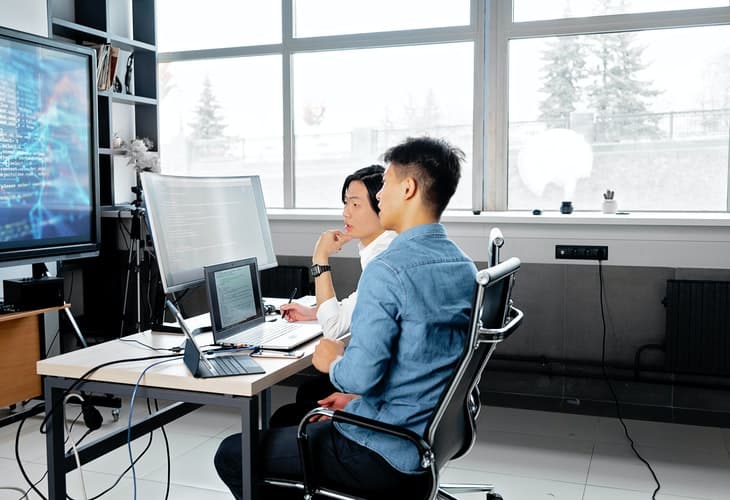 You can get a tech job if you have the right education and hands-on experience. Unlike most technology jobs that need a college degree, the demand for tech experts allows you to learn through non-traditional methods. You can attend a computer science, information technology, or data science bootcamp to get started.
If a bootcamp doesn't suit you, consider online courses. These courses are designed to develop skills in topics like graphic design, data science, and computer science. Technology occupations need passionate professionals who want to earn a competitive salary while fulfilling their dream tech job.
Before applying for a tech job, you should prepare a strong portfolio, resume, and cover letter. You should also practice common job interview questions. Once you choose the right career for you, you will be able to hone your skills and become a top technology professional in the industry.