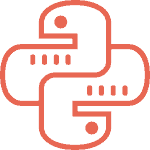 The Best SQL Bootcamps of 2021
Do you want to learn how to become an SQL developer? The best SQL bootcamps can help you get there. You can also fast-track your career as a data analyst, software developer, or data scientist. SQL is one of the most popular programming languages in data science.
The increase in demand for SQL professionals has led to a rise in the number of SQL bootcamps. The salary of an average developer has also increased. If you want to get a lucrative job in tech, you should learn SQL at one of the bootcamps below.
What Are the Best SQL Bootcamps in 2021?
The best SQL bootcamps include online, in-person, part-time, and full-time courses for every student. These bootcamps feature industry-led lessons, career coaching services, and extensive job search support.
Read more below to see our top picks for SQL bootcamps in 2021.
App Academy's 16-week coding course can teach you SQL in no time. This course covers object-oriented programming, building full stack apps, and implementing user authentication. You will also learn how to create and query databases using SQL and ActiveRecord. App Academy focuses on the two most popular languages, JavaScript and Ruby on Rails.
App Academy also offers a free prep course for complete beginners to learn SQL. If you're already ready for a job, the full software engineering course offers career services. If you would like to work at companies like Slack, Uber, Facebook, Amazon, or Microsoft, you should enroll at App Academy.
General Assembly offers on-demand learning, workshops, and extensive job support. If you are looking for an industry-led curriculum and expert professional instructors, look no further. General Assembly's immersive courses can teach you programming languages like SQL, Python, and Javascript.
You can learn software engineering, data science, and more at General Assembly. Its diverse course options are the perfect way to learn no skills. You can also take an online prep course to test the waters. General Assembly has over 80,000 global alumni and 19,000 hiring partners, so you'll find a job after graduating.
Ironhack offers courses in UX/UI design, web development, data analytics, and cyber security. If you want to learn SQL, you should sign up for the data analytics course. You'll complete a prep course and then two modules. The first will help you earn API, web scraping, SQL, and data wrangling and cleaning skills. The second is more advanced.
You can learn from the comfort of your own home or at one of Ironhack's international campuses. These include Lisbon, Mexico City, Berlin, Amsterdam, and Paris. No matter where you are, you can learn SQL in a career-oriented environment. Data analysis is one of the fastest-growing fields out there.
If you want to become a data scientist, UE designer, coding expert, or cyber security engineer, you should apply for Springboard. The data science course will help you learn SQL, Python, and analytical skills. This is a great option for any experience level. Springboard also offers extensive job services.
Springboard has over 5,000 graduates working in tech firms like Facebook, Dell, and Google. Its career services include in-person meetups, online office hours, and conferences with alumni. You will also receive a career coach, personal mentor, and student advisor.
Thinkful is one of the best bootcamps in the country. It has communities in dozens of cities, so you'll be able to network wherever you go. The strong alumni connections make Thinkful a great option. For only $1,666 per month, you can attend the data science course.
The course will help you learn Python, SQL, and machine learning. You can choose a full-time or part-time schedule. It also features a four-week self-paced prep course, so even beginners can enroll. Thinkful also offers many financing options and career services to help you succeed.
What Is an SQL Bootcamp?
An SQL bootcamp is a short-term immersive course that can help you gain essential skills. If you have no knowledge of SQL, you should attend an SQL bootcamp. The platform will take your coding skills from zero to advanced in a matter of weeks.
By attending an SQL bootcamp, you can become a business analyst, data scientist, SQL developer, or software engineer. SQL is a popular programming language amongst data scientists and software developers. It's one of the top skills that employers look for in 2021.
How Much Do SQL Bootcamp Programs Cost?
The tuition cost at SQL bootcamps can vary depending on many factors. It depends on the course you select, the bootcamp, and your financial aid eligibility. Not everyone can pay upfront, so many bootcamps offer financing options. Your SQL bootcamp could offer deferred tuition, scholarships, private loans, or ISAs.
Are SQL Bootcamps Worth It?
Yes, SQL bootcamps are worth it. Bootcamps come with many benefits compared to traditional education. If you want a fast-track course to help you land a tech job, you should consider an SQL bootcamp. An immersive course can be more fast, efficient, and cost-effective than a four-year degree.
Bootcamps offer financing options and career services to help you succeed. They also regularly revise their curricula to remain competitive in the industry. Hiring partners, career coaches, and more can help you along your way. You won't have to worry about getting a job when you have a bootcamp certificate. Enroll in an SQL bootcamp in 2021.