How to Get Started as
an Enterprise Architect
Refine Your Skills and Remain Relevant
Technology-oriented projects are becoming the future of companies, regardless of the type of business they are running. The infrastructure of any 21st-century business needs space for IT components and other tech resources. For this task, companies hire an enterprise architect.
Learn how to become an enterprise architect by reading this article. Look at the available academic options, career budgets, and requirements so you can become a professional in this area.
What Is an Enterprise Architect?
An enterprise architect, also known as a computer network architect, is the person in charge of creating, supervising, and maintaining IT network structures in companies. He or she also analyzes the company's objectives to plan a suitable construction project for its tech services.
How Does Enterprise Architecture Relate to Data Science?
Data science skills are useful to enterprise architects. They are responsible for creating appropriate technology structures for companies, including those dealing in data and statistics.
Some companies use powerful data software, such as SAS, to provide better services to customers and enterprise solutions. Some companies incorporate large computers and data processing systems in their workplaces. It is the enterprise architect's job to analyze the context and develop safe and efficient areas.
Data science is important for IT solution architects. Companies require them to understand BIM models, a data software that allows companies to access old project documents to immediately reference results. Also, architects are starting to use the COBie Spreadsheet, a data system that contains all company assets during installations.
Customers require company buildings with Internet services connected to thermostats, bright doors, and elevators. Having this information is essential when optimizing the internal performance of companies.
How Long Does It Take to Become an Enterprise Architect?
The time you spend learning to become an enterprise architect depends on which education path you take. Note that it can take up to seven years of college if you choose to pursue a master's degree.
It is essential to note that this career requires extensive knowledge of technology. An enterprise architect has a leading role in any tech project. Therefore, it is important to be prepared and have certification before pursuing a career in this field.
Where to Study Enterprise Architecture
You currently have different options you can take to become an enterprise architect, all depending on your goals and motivation. Below is a list of options for studying enterprise architecture.
Enterprise Architecture Community Colleges
Your local community college can teach you how to be an enterprise architect quickly and at an affordable cost. You will earn an associate degree upon graduation and you can use that to gain an entry-level position at a tech company.
Although there is no associate degree specifically for enterprise architecture, you can learn the fundamentals of information technology related to the profession. In two years, you can earn a degree and move to the next level. According to the National Center for Education Statistics, the average two-year school charges $3,621 per year in tuition and fees.
Enterprise Architecture Universities
Although there is still no bachelor's degree in enterprise architecture, universities offer you a fundamental way to work with this specialization. People in this area usually complete a Bachelor's Degree in Information Technology and then start a Master's Degree in Enterprise Architecture.
With a university education, you can obtain these two degrees and become a professional with the necessary skills and knowledge to take on this job.
To look at just one example, the Master of Professional Studies Program in Enterprise Architecture and Business Transformation at Pennsylvania State University costs $11,093 per semester.
Enterprise Architecture Bootcamps
To learn the basics of IT and start your path in enterprise architecture, you can sign up for an IT or cybersecurity boot camp. These schools prepare you for many career paths. Their programs last between six and 12 weeks and are cheaper than a traditional college.
Schools like App Academy, UC Berkeley Boot Camps, and Coder Academy have IT programs for their students, and you can learn on campus or with online platforms. Remember that these programs do not make you an enterprise architect, but they help you improve your resume and gain more experience to start your career.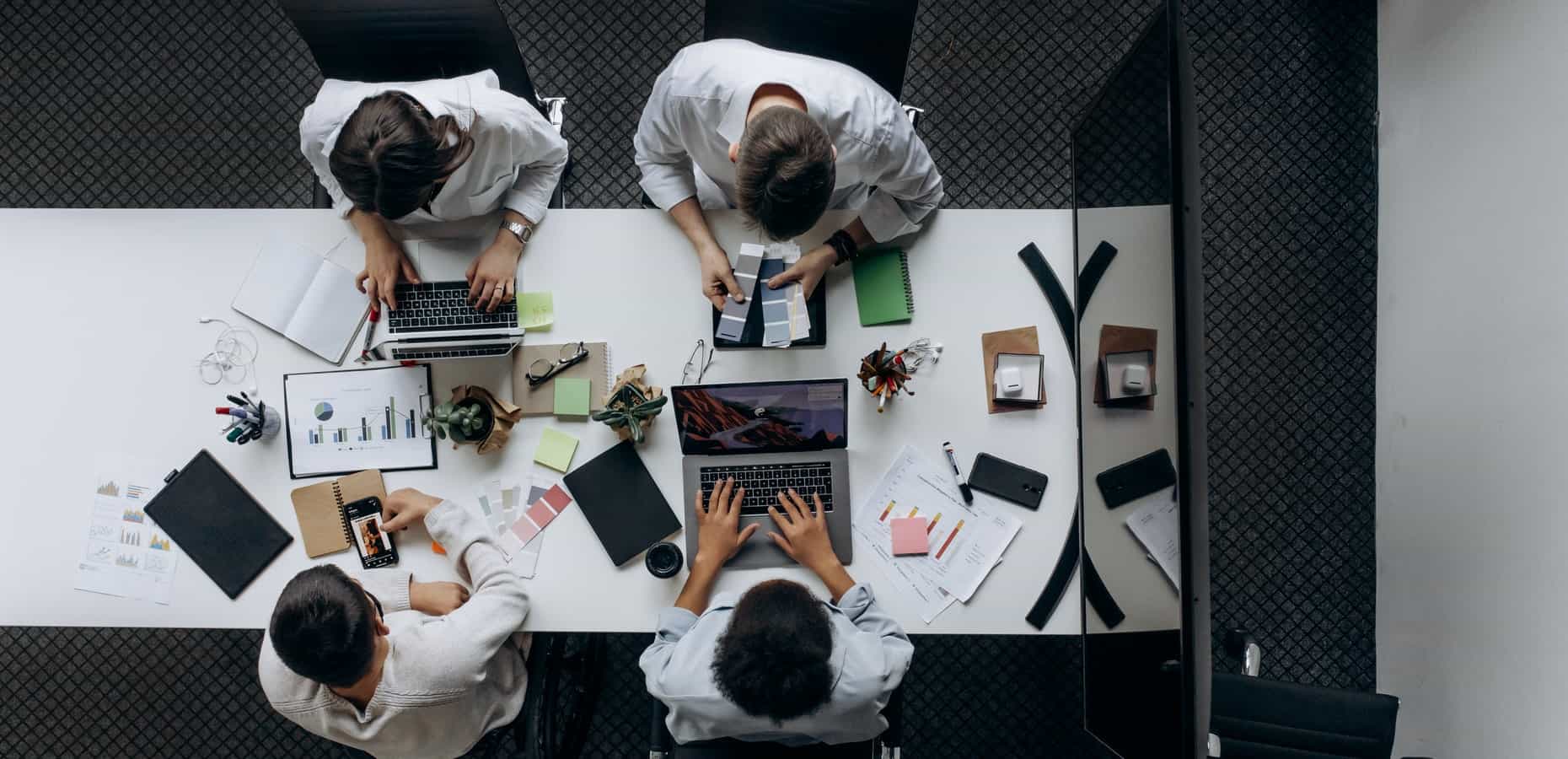 How to Become an Enterprise Architect A Step-by-Step Guide
There is no specific path to becoming an enterprise architect. However, there are options that directly help you reach this goal. If you want to know the steps to work in this industry, look at the five points below.
Being a computer network architect is a great decision, especially if you consider the national demand for these professionals. Before studying, analyze your situation, the salary of professionals in your city, the cost of living, and the cost of tuition.
Make the best of your time and invest in your education for this career. The safest path to securing a job as an enterprise architect is earning a bachelor's degree. Enroll in a university and study information technology or a related major.
Enterprise architecture is a specialized field. This is a very high position in any company, so hiring managers often require a Master's Degree in Enterprise Architecture. This stage will take you up to two years, depending on the school.
Demand for IT services grows as technological development advances. Companies invest money in infrastructure to improve their services. This growth increases your chances of getting a job.
If you want to improve your wages and benefits, improve your resume. There are hundreds of online courses you could take to learn more about IT. As soon as you complete one, go ahead and add it to your resume.
Entry-Level Enterprise Architect Job Requirements
You must have an associate or bachelor's degree to gain an entry-level enterprise architect position. This requirement is essential in most companies. Besides, you must understand IT, data processing software, hardware repair and installation, and project management.
A ZipRecruiter report says an entry-level enterprise architect can earn $74,549 per year. What you receive depends on your status, experience, company, and training.
Enterprise Architect Salary and Job Outlook
Example Enterprise Architect Job Interview Questions
Why do you want to work in this company?
What is the best project you've worked on?
What do you take into account when starting a project?
What software do you use to manage your projects?
Why is the IT network important in this company?
What Does an Enterprise Architect Do?
If you are an enterprise architect, your tasks vary depending on your workplace and specific company conditions. This career requires personal, professional, and soft skills.
Below you will see the enterprise architect job description.
Your first task will be to create a project to install IT services in a company. As a professional, you must consider the company's current operation, the resources for the project, the services, and the general objectives.
Supervises and Manages the Project
When clients approve your plan, your next task will be to oversee the project from start to finish. You will also supervise your company's business strategy, work with engineers, builders, and other employees to make the project follow your strategy.
Monitors Results and Trains Staff
After completion of the project, you verify that all IT services are working correctly. Companies also require enterprise architects to report short-term results, which determines the project's success.
Depending on your client, you will have to direct a training plan for company personnel about IT services in the facilities. This feature is optional. However, many clients require these training sessions because enterprise architects are experts in the field.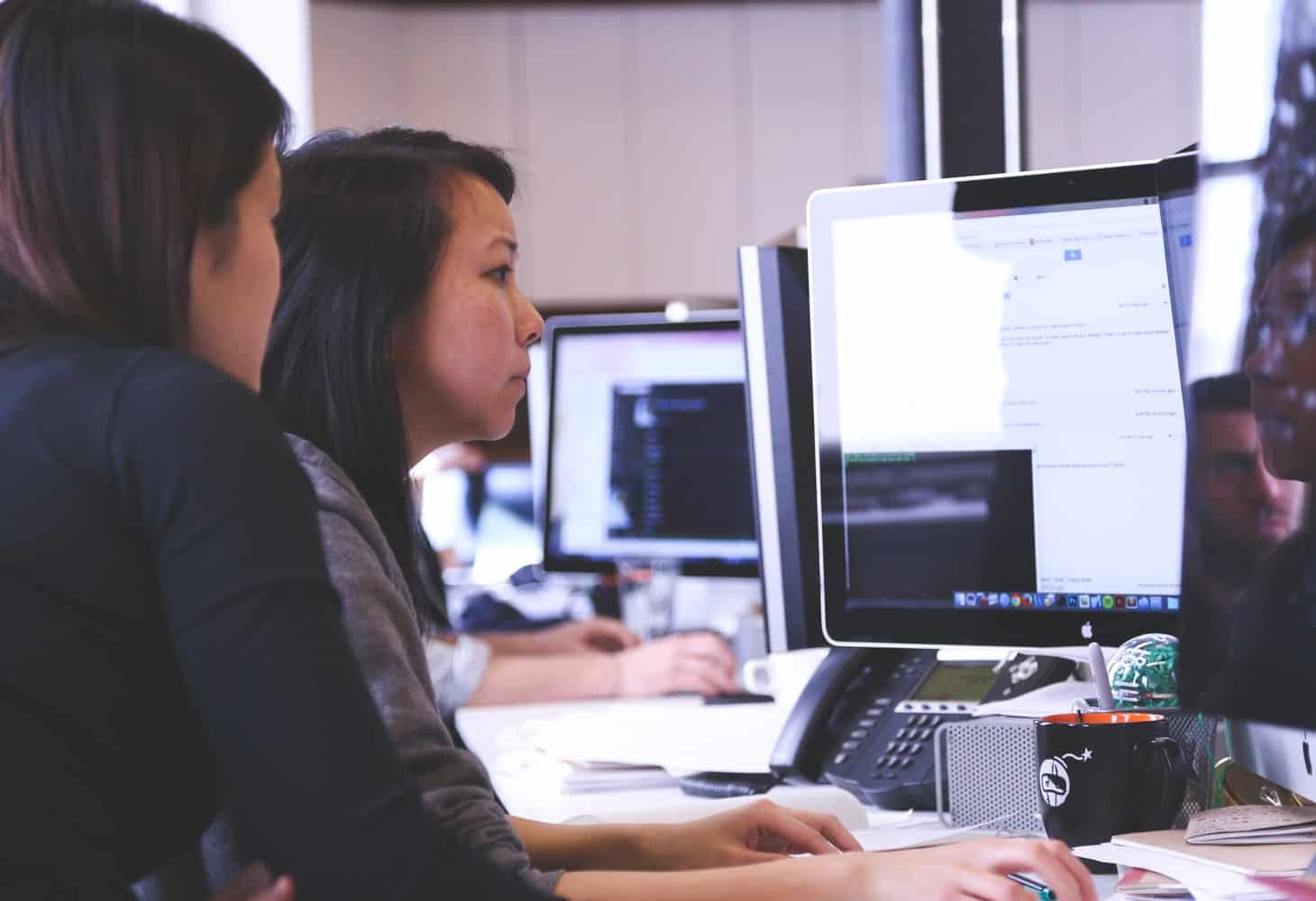 Essential Enterprise Architect Skills and Certifications
Most companies require you to have a bachelor's degree to work as an enterprise architect. This is a fundamental requirement if you want to find a good job, but it is not all.
Below are some skills that increase your chances of getting hired.
Enterprise Architect Skills
Data Processing and Cyber Security
For the project budget and asset registration, you need to know the data tools for you. The job also requires experience and knowledge of cybersecurity programs, as these services are essential for company privacy and control. Experience in data hardware and software will allow you to win more opportunities.
Another data-related skill is result graphs. Clients often require transparency, so you need to show how your strategy accomplishes company objectives. For this, you need to make graphs and statistics with design tools, and be able to coherently present them to company stakeholders. In general, it would be a good idea to brush up on data visualization.
After installing the platforms, you must verify that they are working correctly. You will need experience repairing software, hardware, and operating systems.
Being knowledgeable in cable repair and installation, local area networks (LAN), wide area networks (WAN), equipment upgrades, intranets, and device replacement allows you to hone your problem-solving skills.
If you have a master's degree, you can direct training projects for company personnel.
Leadership is essential to build an efficient project. You must delegate the maintenance and function of the IT systems to the workers. Your performance as an instructor will be necessary at this stage.
Enterprise Architect Certifications
Some companies require computer network architects to be certified. Although these certifications are not essential, they help you improve your resume. You can have better salaries and benefits at work if you can validate your skills and knowledge. Check below for our recommended certifications available for this career.
The Open Group Architecture Framework (TOGAF) Certification
The Open Group Architecture Framework (TOGAF) is a business organization specialized in enterprise architecture, budget management, and client goal planning. You need to complete a course and an exam to become TOGAF-certified.
Systems Engineering Professional (SEP)
The International Council on Systems Engineering (INCOSE) offers a certification called Systems Engineering Professional (SEP). This international license validates your experience and knowledge in engineering, IT, and other enterprise architecture services.
Certified Information Systems Auditor (CISA)
The Information Systems Audit and Control Association (ISACA) is an international organization based in Illinois. This group offers certifications for professionals in charge of auditing and manipulating information systems in companies. The Certified Information Systems Auditor consists of a 150-question multiple-choice exam.
Reasons to Become an Enterprise Architect in 2021
If you like technology and projects for large companies, this is your opportunity to study enterprise architecture. Job growth in this career is increasing, so you are likely to land a job quickly after finishing your studies. Plus, the pay and benefits are tempting for any worker.
Another reason for choosing this career path is that you can study from home. Bootcamps, community colleges, and universities all offer online programs for students. This advantage allows you to save money and study comfortably.
How many people work as enterprise architects?
A BLS report says that in 2019 there were 219,000 computer network architects in the United States.
How many hours per week does an enterprise architect work?
A computer network architect can work between 40 and 50 hours per week. The working time depends on the company, the size of the project, and the contract terms.
How is the cost of enterprise architecture justified?
The cost of an enterprise architecture project depends on the specific services of the professional, the cost of the equipment, and the labor needed for the installation.
Why is an enterprise architect important?
Business owners rely on technology to provide services. Enterprise architects determine and manage infrastructure installation projects.
This investment helps brings your overall project to fruition. In addition, your workers and your administrative staff will then have the tools to organize the company's workload efficiently.