Best SQL Professional
Certifications: 2021 List
There are a few SQL certifications that can take your career to the next level, but it's important to think about which ones you should pursue. We've curated a list of the best SQL certifications to help you during your data science career. They include Microsoft SQL certifications and Teradata certifications.
Keep reading to find out the best SQL certifications available today. You will also find available certification exam training programs and reasons why you should get an SQL certification. This guide has everything you need to know to get certified for SQL.
What's Demand for SQL Skills Like in 2021?
According to the Bureau of Labor Statistics, there will be a 10 percent employment growth in database administration from 2019 to 2029. Database administrators usually rely on database languages like structured query language (SQL) to perform their day-to-day activities.
There is a need for professionals with SQL skills to provide companies with the best database solutions. If you decide to get certified, you will be in demand simply because you have attained the gold standard of industry-worthy skills. You will have validation for your experience, which will prove beneficial during your job search.
Why Should I Invest In an SQL Certification?
You should invest in an SQL certification because it will help you move up in the industry and get better jobs. If you want to work in the data world, it is an important career move that can set you apart from competitors. Learn more reasons why you should get certified in SQL below.
If you are eyeing a job position that features your qualifications, you might need a certification. An SQL certification will provide you with the added advantage you need to surpass other candidates with similar job qualifications. In addition, this certification will showcase to employers your commitment to excellence.
Whether you want a job promotion or a salary increase, an SQL certification will serve you best. First, this certification will prove to your employers your newly acquired skills or your level of expertise. Then, you can use it to negotiate for a higher wage at the company you work for.
The easiest way to get the attention of hiring managers is by acquiring a certification. SQL certifications will make you easily identifiable in the field and make your resume stand out. When you get a certification, you become recognized by the data industry.
You can get certified to prove to yourself that you possess the right set of skills. Certification exams offer an excellent opportunity for professionals to measure their degree of knowledge and expertise. If you pass the exam, you will know exactly how valuable your skills are. If you do not pass the exam, you will note key areas to work on before retaking it.
If you already possess a particular set of skills in SQL but you don't have the proof, you can get certified. It can be frustrating for you to have the right set of skills but miss out on job opportunities simply because you can't validate them. Take advantage of SQL certifications to make your skills more credible to the public and potential employers.
Overview: The Best SQL Certifications
| Certification | Cost | Validity |
| --- | --- | --- |
| IBM Certified Database Associate – DB2 11.1 Fundamentals for LUW | $400 | Two Years |
| Microsoft Certified: Azure Data Fundamentals | $99 | One Year |
| MTA: Database Fundamentals | $127 | One Year |
| Oracle Database 12c Administrator Certified Associate | $245 | One Year |
| Teradata Certification | $149 | Does Not Expire |
Earning an SQL certification can be a challenging process, and there are not many SQL certifications available. The best SQL courses far outnumber SQL certifications. This is why we took the initiative to curate a list of the five best SQL certifications to help you advance your career.
IBM Certified Database Associate - DB2 11.1 Fundamentals for LUW
This is a highly recommended certification for professionals proficient in DB2 for LUW products. This certification validates your ability to create databases and manage database security, database administration, and basic SQL. It's an exceptional certification for beginners in the field.
If you want to pass these certification exams, you must have some basic experience in SQL. You should also be familiar with DB2 11. The certification only requires one exam. However, the exam will cover all the major topics to ensure you employ the best practices in the industry.
Microsoft Certified: Azure Data Fundamentals
Before you get this certification, ensure you have in-depth knowledge in utilizing Microsoft Azure data services. Once you familiarize yourself with the core data concepts and the implementation process, you can tackle the certification exams.
Azure Data Fundamentals is an excellent certification that leads to more Microsoft certifications. Enrolling in the free online training or instructor-led sessions will give you a solid foundation in Azure. You can then easily pursue Azure Database Administrator Associate or Azure Data Engineer Associate certifications.
MTA: Database Fundamentals
This particular certification is exceptional for candidates to prove extensive expertise in Microsoft SQL servers or any relational database. You have to have a good combination of hands-on experience and in-demand technologies to earn this certification. In addition, you will need to pass one exam to get certified.
This certification exam will test your understanding of big data, database concepts, database objects, data manipulation, and data storage. It's an excellent certification for a beginner in the field. Display your extensive skills in database management by earning this certification.
Oracle Database 12c Administrator Certified Associate
The Oracle Database 12c Administrator Certified Associate Certification exam is intended for professionals with basic knowledge and skills in database management. It certifies industry-standard skills amongst database administrators in the deployment and recovery of cloud computing strategies.
To earn this certification, you must pass one exam. You will have plenty of questions covering database management tools, SQL loader, SQL tuning, data migration, user authentication, and cloud provisioning. The exam lasts for 120 minutes. To receive the certification, you must achieve a score of more than 60 percent.
Teradata Vantage Associate
This is an excellent certification if you want to verify your skills in advanced SQL, graph engines, and machine learning. The Teradata certification is popular amongst industry professionals seeking job promotions or career advancement opportunities. You can look at its certifications and exams page for more.
There are six exams available from Teradata to help you become a certified master. However, you can easily start by sitting for the associate exams. In addition, there are administration, architecture, data science, data engineering, and analytics certifications.
Choosing the Right Certification
It's important to choose a certification that suits you and your career goals. We created these criteria to help you in the selection process for professional SQL certification.
There is no point in seeking a certification that is already retired. These certifications cannot directly impact your career today. If a particular certification will be retired in a few months, you may want to consider another option.
You can easily establish the relevance of certification by simply conversing with professionals in the industry. You can also rely on job requirements online to establish what hiring companies are seeking in terms of certifications. Relevant certifications will help you achieve the career objective you desire.
Before you sign up for any certification exams, you must ensure you meet the criteria. You can easily check the official websites for additional information. The certification prerequisites guide professionals in their selection process.
Most certification exams require a specific level of experience. You might need to check whether the certification is available for beginners or experts in the field. Establish the exact level of experience required to sit for the exams. If there is no requirement placed on the certification, you can rely on the exam topics to gauge your ability to pass the exam.
If you are eyeing a job promotion, getting certified is an excellent option. You can also use certification for a complete career change. Certifications offer professionals an easy transition to different professions. You can switch your career after you prove to employers your new set of skills.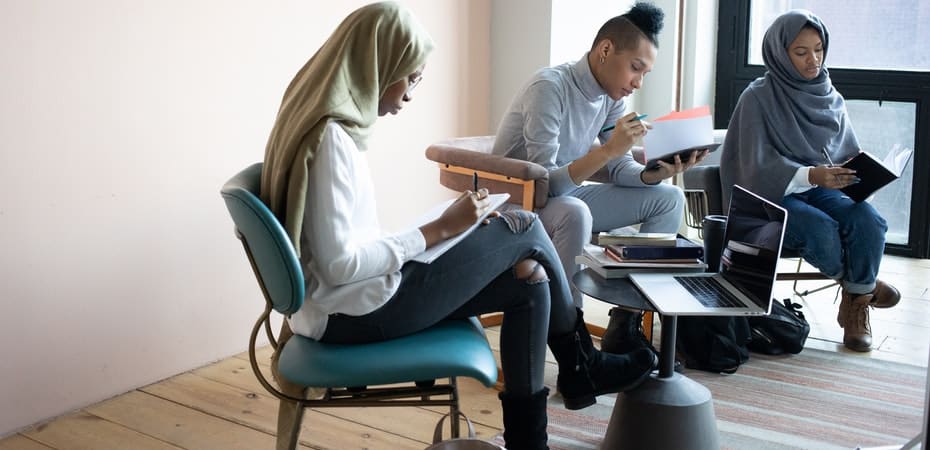 Preparing for Your Certification Exam
If you want to do well in any examination, you must prepare. They are thorough and have the potential to be stressful. However, with adequate preparation, you will do well. There are different learning paths to help you get exam-ready for your SQL certification.
Type of Resource: Book
Cost: $31.99
Daniel A. Seara and Francesco Milano wrote the Exam Ref DP-900 Microsoft Azure Data Fundamentals to help students prepare for the Microsoft certification exams. It includes industry advice and everything you need to know to get this certification.
Learning the foundational concepts of data and the relation to Microsoft Azure data services
Providing a sharp focus on problem-solving and critical thinking skills applied at the fundamental level
Building the basic foundation in data concepts
Understanding how to work on relational and non-relational data on Azure
Type of Resource: Online Course
Cost: $19.99
Udemy provides an online training program to prepare students for the IBM Certified Database Administrator examination. If you lack options to help you get ready for the exams, you will understand why Udemy is the most preferred option. This course is designed for professionals to learn SQL, Transact SQL, and data analysis.
Covering all the bases in the certification exams
Taking practice exams
Identifying knowledge gaps so you can get more well-rounded and comprehensive knowledge
Type of Resource: Book
Cost: $48.41
Expert Bijimu Thomas wrote this book to help professionals develop a strong foundation in sorting data. This book addresses all the major topics featured in the exam guide. In addition, you will receive flashcards, practice exams, chapter review questions, and a glossary of terms to aid you in the preparation.
Learning everything you need to know about the Oracle database
Improving and administering user security
Learning conversion functions
Going through data manipulation, database backups, and database security
Type of Resource: Online Course
Cost: $89.99
Udemy provides professionals with a training opportunity to help them get ready for exams. The training features four courses with seven hours of content. This course has had almost 2,000 students total, and the reviews on the Udemy website are overwhelmingly positive.
Covering basic IT concepts when working with databases
Learning how to manipulate data and mastering how to create tables, insert data types, and delete records
Mastering how to secure, backup, and restore databases
Type of Resource: Online Course
Cost: $161
You can become exam-ready by attending Edureka's Teradata Certification Training. The training program will ensure you will become an expert at data warehousing before you sit for the certification exams. If you want to get a Teradata certification, this is the perfect way to prepare.
Going through the videos, assignments, and projects on a flexible schedule
Learning the advantage of Teradata over other RDBMS
Mastering Teradata architecture, components, and tools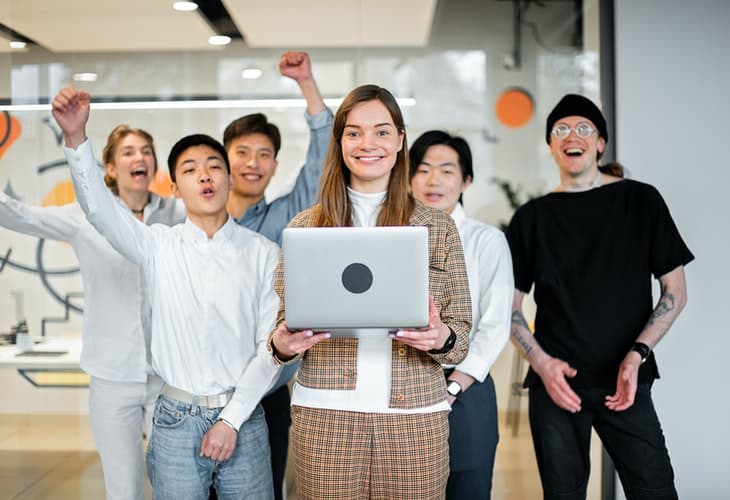 Should I Pursue an SQL Certification in 2021?
Yes, you should pursue an SQL certification in 2021. There are so many data professionals in the field with extensive knowledge and expertise in SQL. You may need an added advantage if you want to get the same well-paying positions they have. The easier way to be one step ahead is by getting certified.
Pursuing an SQL certification can also be an excellent way of defining your career. Certification can be a means to streamline one's career path. It can serve as the definitive factor to the skill you want to be identified with. Go for a certification that will add the most value to your career.