Top Network Security
Careers of 2021
Cyber crime continues to rise, despite the launch of sophisticated programs to counter them. This has moved companies to invest further in the workforce and other resources to help them fortify their computer systems to protect sensitive information. This is where network security experts add value.
In this guide, we'll be discussing the different careers that fall under the network security category. We also cover the job outlook of this profession to help you determine whether or not you want to join the ranks of network security professionals. Keep reading to learn more about the best network security careers of 2021.
Why Pursue a Network Security Career?
You should pursue a network security career because there are high rates of job growth along with high salaries. You can see that a network security expert's career is lucrative, dynamic, and long-lasting. You can become an information security analyst, penetration tester, and more.
Working as a network security expert exposes one to various infrastructure teams to ensure that these platforms are safe and vetted for operational readiness. Apart from this, they are also responsible for identifying different enhancement opportunities to improve, optimize, and transform safety and security technologies.
What Industries Are Hiring Network Security Professionals?
Cyber security careers can be broad and complex, which is why you can find them working in different government organizations, retailers, and banks. Any industry that relies on data employs network security professionals to keep that information safe.
While working on the job, a network security professional is expected to safeguard the company's network and files while also installing firewalls, monitoring activities, and creating security plans. If a breach happens, the network security professional will be responsible for identifying issues and fixing the problem right away.
Highest-Paying Network Security Careers at a Glance
Below, we have outlined the network security careers with the highest salaries. Job growth statistics are from the Bureau of Labor Statistics (BLS). Average salary information was retrieved from BLS and PayScale.
Job Title
Education Requirement
Projected Job Growth
Median Pay
Security Manager
Bachelor's Degree in Information
Systems or Cyber Security
10%
$151,150
Security Architect
Bachelor's Degree in Cyber Security,
Information Technology, or Computer Science
5%
$116,780
Information Security Analyst
Bachelor's Degree in Cyber Security,
Information Technology, or Computer Science
31%*
$103,590
Cryptographer
Bachelor's Degree in Computer
Engineering, Mathematics, or Computer Science
11%**
$91,250**
Penetration Tester
Bachelor's Degree in Computer
Science, Cyber Security, or Information Technology
31%*
$86,012
Security Administrator
Bachelor's Degree in Software
Engineering, Information Technology, or Computer Science
4%
$84,810
Vulnerability Assessor
Bachelor's Degree in Computer Science or Cyber Security
31%*
$83,175
Cyber Forensic Expert
Bachelor's Degree in Computer Forensics
14%
$74,896
Security Incident Responder
Bachelor's Degree in Computer Science or Cyber Security
11%**
$73,625
Security Specialist
Bachelor's Degree in Computer Science or Cyber Security
31%*
$65,947
*From BLS statistics on information security analysts
**From BLS statistics on computer and information technology occupations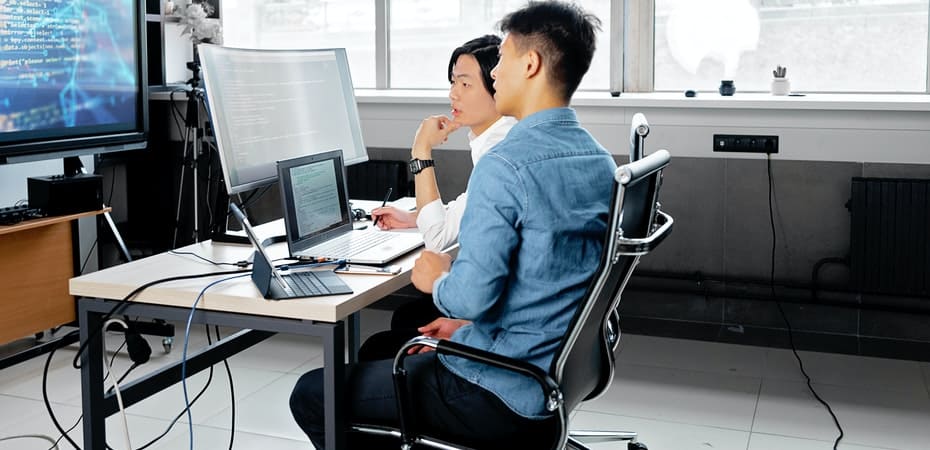 The Best Network Security Careers in 2021
Below are the top ten best network security careers in 2021 based on job outlook, job demand, and median salary. You might want to consider working in any of these fields.
The task of a security manager is managerial instead of technical. This means that they need to build a professional team to get things done correctly and efficiently. Security managers work in companies and organizations that require high levels of security. If you thrive in leadership positions, this will be a great career choice for you.
Security Manager Responsibilities
Builds strategies for audits and security protocols
Carries out corporate computer security procedures and policies to ensure that they will not fall prey to crime
Recruits, trains, and supervises cyber security staff
Controls budget for the company's security operations
As a security architect, you will be in charge of designing security systems that defend against malware. You also need to ensure that the system you built can also thwart cyber attacks and hacker intrusions. After the system is set up, your next task is to test for vulnerabilities by auditing the entire system.
Security Architect Responsibilities
Reviews existing systems security measures to recommend and implement enhancements
Conducts regular tests to ensure that the system is running smoothly
Continuously monitors network security
Develops project timelines to ensure timely system upgrades
Information Security Analyst
This role requires you to check and ensure a company's digital security. You will also need to analyze the existing security protocols and policies by doing a thorough audit. The purpose of the said audit is to pinpoint the security system's weaknesses. Information security analysts are vital to the cyber security industry.
Information Security Analyst Responsibilities
Constantly monitors security access
Conducts security assessments by risk and vulnerability analysis
Performs external and internal security audits
Analyzes security breaches to address the root cause
Cryptographers code security systems, algorithms, and ciphers. If you assume this role, you will write code to protect networks and systems from hackers. Your tasks include guaranteeing the protection of financial data and giving access only to authorized account holders.
Cryptographer Responsibilities
Creates systems that can guard the network from all sorts of exposures
Ensures that all crucial information is safe from being deleted, copied, or edited
Analyzes different data sets to resolve security issues using statistical and mathematical codes
Ensures the protection of data
Penetration testers perform ethical hacking. This means that you are permitted to try to hack into a security system. This testing reveals flaws and holes in the system that can then be fixed. If you like the idea of ethical hacking, you can also become a cyber security engineer.
Penetration Tester Responsibilities
Conducts penetration tests on applications, networks, and computer systems
Designs new testing processes to pinpoint system vulnerabilities
Conducts physical security tests of servers, network devices, and systems to identify fields that need physical protection
Identifies entry points and methods that hackers might use to exploit weaknesses or vulnerabilities
The job of a security administrator depends on the company you are working for. Your main task is to install and control security systems. You might also be tasked with protecting the system from illegal access and supervising the central system to avoid any suspicious traffic or activity. You also build production recovery and continuation plans.
Security Administrator Responsibilities
Sets security requirements based on the network
Creates policy recommendations
Runs various security audits
Provides guidance and training to their colleagues on policies and strategies
The role of a vulnerability assessor includes testing for vulnerability by building custom applications and scripts. You would also be overseeing and running security scans and audits and recognizing vital system defects that might allow access to hackers and cyber invaders.
Vulnerability Assessor Responsibilities
Uses tools like Nessus to uncover vulnerabilities
Describes and composes vulnerability assessments
Uses hands-on and creative testing methods to create false discrepancies and abilities
Implements vulnerability checking databases
While a security analyst is tasked to predict criminal attack patterns to implement the best security protocols, a forensic expert is called when a security breach is discovered. Cyber forensic experts often work in criminal investigations. They may be required to present evidence to a court.
Cyber Forensic Expert Responsibilities
Recovers data from erased or damaged hard drives
Traces hacks
Gathers and maintains digital evidence
Writes and reviews investigative reports
Security Incident Responder
Security incident responders are like the firefighters of computer systems and networks. Your job would be to protect the system by keeping it safe from attacks and other significant threats. Security incident responders help repair damage after a cyber attack occurs.
Security Incident Responsibilities
Applies necessary changes to keep system threats and attacks from happening again
Remedies data and system security and safety issues
Performs system testing, network forensics, and security audits
Establishes external and internal protocols to follow during security incidents
This entry-level position requires you to perform tasks like keeping the company and its computer systems updated. This is done through implementing security improvements and updates, monitoring security administrations, and protecting the computer system from illegal access, changes, or damage.
Security Specialist Responsibilities
Ensures the proper running of security tools like firewalls and anti-virus software
Implements different training programs for their colleagues
Develops systems with specialized safety and security requirements
Evaluates current security procedures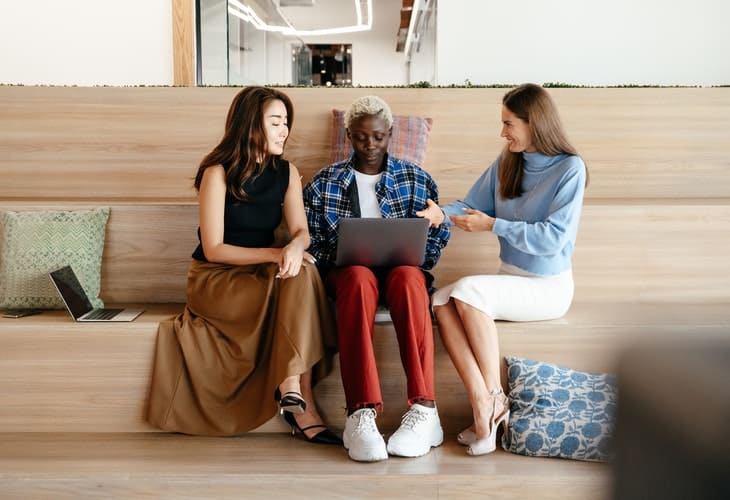 What Role Does Location Play in Network Security Salaries?
Location can make a salary higher or lower, depending on cost of living and job demand. In the United States, San Francisco is one of the best cities for network security engineers. These professionals earn an average of $127,099 per year, according to PayScale. PayScale reports that other high-paying cities include Boston and San Diego.
The cost of living differs between cities, as does the demand for network security professionals. As these careers require highly skilled people, they enjoy salaries much higher than the national average, regardless of location.
Common Entry-Level Jobs in Network Security
Even entry-level positions in the network security field offer lucrative pay and only require a two-year or four-year degree. This includes Associate Degrees in Computer Science. The projected job growth for these posts is usually above 10 percent, much higher than the national average for all other careers.
| Job Title | Min. Education | Entry-Level Pay |
| --- | --- | --- |
| Junior Penetration Tester | Bachelor's Degree in Information Technology or Computer Science | $67,947 |
| Junior Network Security Engineer | Bachelor's Degree in Information Technology or Computer Science | $66,180 |
| Information Security Analyst | Associate Degree in Information Technology or Computer Science | $60,271 |
| Junior Systems Administrator | Associate Degree in Information Technology or Computer Science | $51,335 |
| IT Network Technician | Associate Degree in Information Technology or Computer Science | $44,491 |
What Education Is Required for a Career in Network Security?
For a career in network security, you should have at least a bachelor's degree. You can also earn an associate degree, but bachelor's degrees are much more common. For most students, earning an associate degree is a stepping stone into earning a four-year network security, cyber security, or computer science degree.
If you want to earn a bachelor's degree in this field, the process will take four years or more. You can choose to accelerate your program by choosing to take more courses every term. If not, you can also opt for self-paced programs to help you finish the coursework on a predetermined schedule.
When you choose to go down the four-year bachelor's degree route, you will encounter such courses as information security management, data analysis, and introduction to information systems. If you want to expand your education, you can also pursue a master's degree.
Can I Study Network Security Online?
Yes, there are many options to study network security online. The first thing you should do is choose a path to take. If you have the time and resources to attend a four-year university, this is the best place to start. Otherwise, you can enroll in one of the best coding bootcamps and online learning platforms offering network security courses and training.
Apart from coding bootcamps, you can also explore the online courses offered by platforms like Udemy, Coursera, and edX. You can check out the course outlines on these platforms to choose accordingly. Certifications are also a great choice if you want to move up in the field.
Common Personality Traits in Network Security Professionals
Aside from their technical skills, certain personality traits network security professionals must possess. As a network security professional, you'll need to work with different teams and train staff on technicalities. Being able to communicate easily with people, regardless of their knowledge of cyber security, is crucial.
The job of a network security professional also requires you to accomplish tasks like keeping the company and its computer systems security updated, monitoring security administrations, and protecting the computer system. To accomplish these tasks effectively, one must be able to analyze an issue and offer solutions.
As a network security professional, you will also be collaborating with different teams. To get things done effectively, you need to coordinate your tasks with the rest of the time. You must be flexible enough to adjust to different people from different teams and departments.
Is a Network Security Job Good for Me?
Yes, a network security job is good for you. If you're looking at external factors like demand, supply, job outlook, and growth opportunities, you will have a promising future working in this field. Cyber security jobs are some of the best in the tech field, so you should follow this career path.
The high demand for network security experts is because of the low supply. If you have the right skills, you can make a fortune working in the network security field. If you're a network security analyst, your skills can be used in various industries like government, education, insurance, banking, manufacturing, sports, and more.
The career of network security specialist is also one with dynamic career opportunities. You will surely enjoy your career if you want to face new challenges every day as you learn along the way. You should pursue a network security career in 2021.