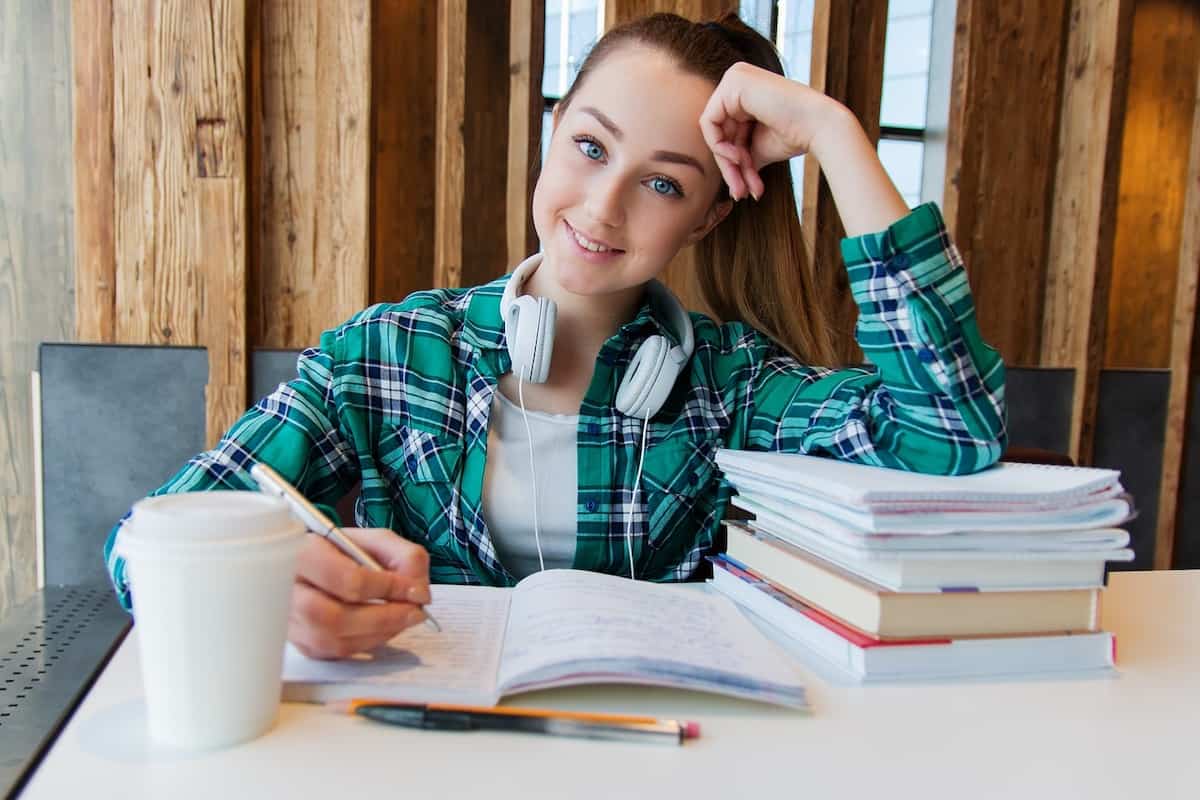 What Are Income Share Agreements? A Guide to ISAs for Students
Paying for school can be burdensome. Although federal and private loans are popular financial aid options, student loan debt is something to avoid. Luckily, there is an alternative to student loans called an income share agreement (ISA).
Income share agreements are based on your future salary. In other words, you can study today and start paying when your income meets the minimum salary threshold.
In this article, we will discuss how income share agreements work, their pros and cons, and the top coding bootcamps that offer income share agreements.
How Does an Income Share Agreement Work?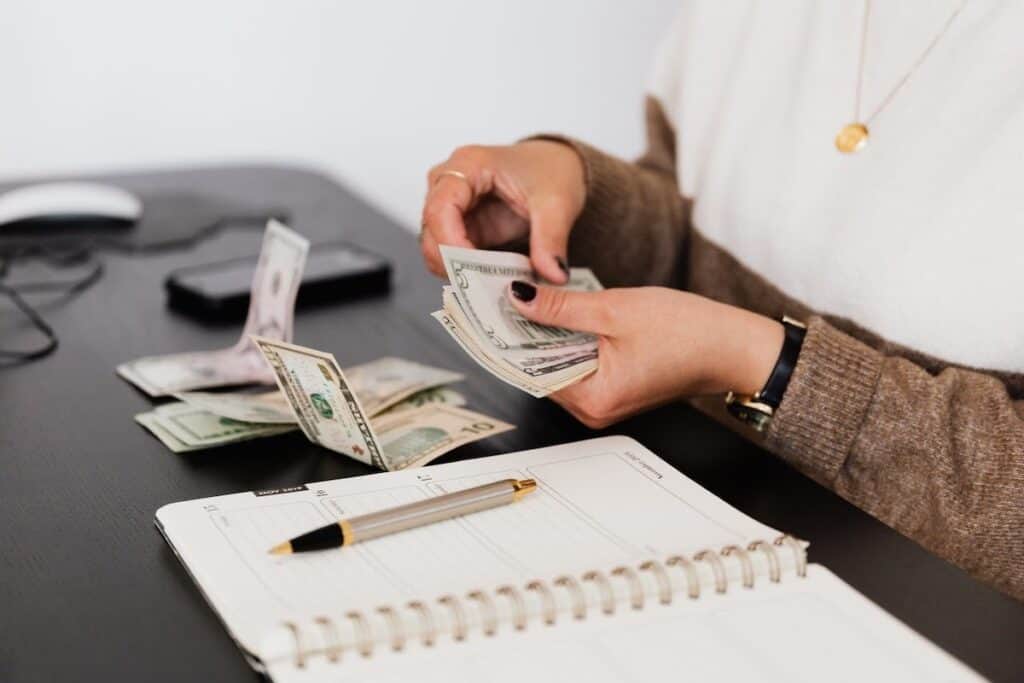 Income share agreements (ISAs) are contracts between students and private institutions, universities, colleges, or bootcamps. According to the terms of the contract, the learning institute will fund a student's educational program. In exchange, the student will pay the learning institute a percentage of their future income for a set period of time.
There's a minimum income threshold for your monthly income, below which you won't have to pay. Institutes may pause the contract if you have an income drop. It's also vital to understand that your monthly income determines your monthly repayment amount. This creates a risk for students with high salaries, who will have to repay a higher amount each month.
Income Share Agreement Pros and Cons
Are income share agreements worth it? Depending on the situation, income share agreements can be very helpful. Below we review some income share agreement pros and cons to help you make an informed decision.
Income Share Agreement Pros
There Are No Interest Rates
Student loans may seem daunting because of the interest rates. Fortunately, ISA agreements don't charge any interest. ISAs are a fantastic option for students who wish to repay only the amount they borrowed, with no added interest.
Your Repayment Amount Is Capped
Since there are no interest rates, you're less likely to pay more than you borrowed. Whether you meet the minimum income threshold or not, once you've paid back the agreed amount, you're in the clear. If your income increases, you may be able to reach your repayment limit quicker.
You Only Pay After Employment
Once you land a steady job, you'll start paying the income share percentage specified in the contract. If you don't find a job, you will not be required to pay. A few ISAs may not require you to pay back anything if you don't find a job within a specific period of time.
You Have Better Chances at Finding Employment
If you don't earn a salary, the learning institute won't make their money back. As a result, learning institutes will expend more effort and resources to help you find a job. Most schools that offer ISAs also offer career services like resume building, career coaching, and interview preparation.
ISAs Have a Flexible Salary Floor
Private student loans make payback difficult, but some ISA agreements might not require you to pay anything at all. Of course, once you do find a job, the same contract terms apply.
Income Share Agreement Cons
ISA Financing Options Are Limited
Unlike federal student loans and private student loans, ISA agreements are limited, and only a select number of institutions offer them. So, if you don't make the cut, you may have to settle for an alternative financing method.
Payments Are Based on Your Income
If you are utilizing an ISA, the percentage it takes from your paycheck may make finances tight in the short term. Since these agreements are based on a percentage of your income, a salary increase will also increase your monthly costs.
ISAs Have Strict Criteria
Learning institutes can't afford to lend money to everyone. Consequently, there are strict application requirements. Many schools only offer ISAs to full-time or senior-level students.
ISAs Aren't Consistent
Unfortunately, there are no set standards or regulations for ISA agreements. There are also no obligations to offer each student the same agreement. You can't anticipate what your financing agreement will entail.
Less Student Debt Protection
Compared to federal loans, ISAs come with fewer protections. There's no loan forgiveness and no income-driven repayment plans, so ISAs put students at higher risk. Your payment and financial obligations will be very strict.
The Best Coding Bootcamps That Offer Income Share Agreements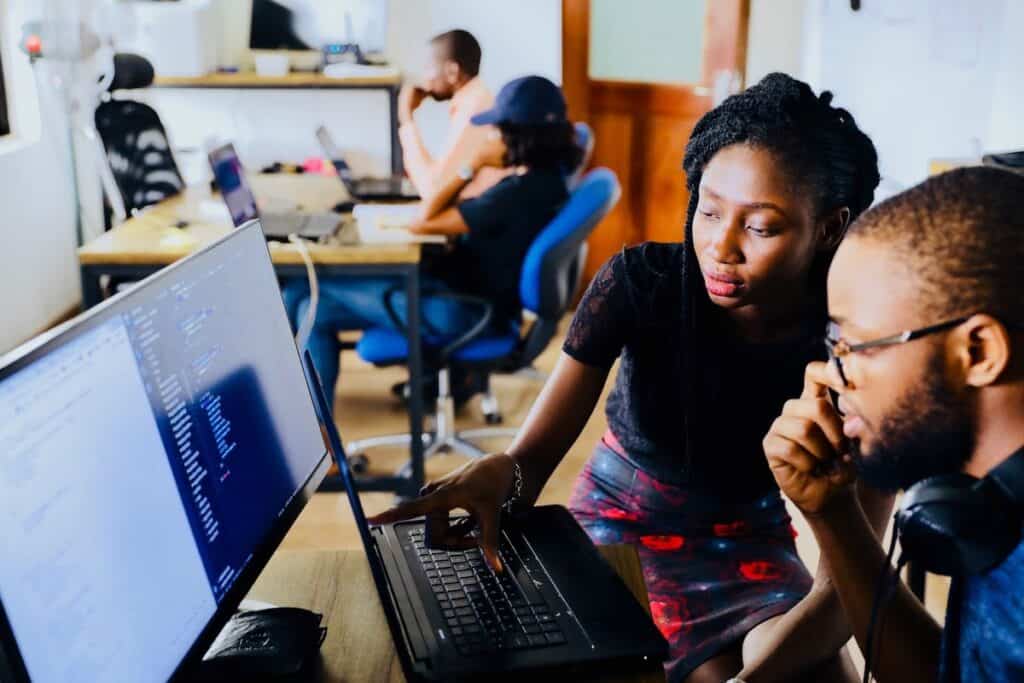 If you want to complete a bootcamp program but don't have enough funding, you can apply to a bootcamp that offers an income share agreement. Many of these bootcamps offer in-person and online study options to accommodate various types of students.
Below are the best coding bootcamps that offer income share agreements in 2021.
App Academy offers both in-person and online bootcamps. It has 16-week and 24-week programs for aspiring software engineers. You can learn JavaScript, React, Ruby, and many more tech skills.
The ISA for each program at this bootcamp requires no upfront fees at all. After completing your program, a dedicated Cohort Advisor will help you secure an ideal career path. Once you're earning an annual salary of $50,000 or more, your repayment term starts.
You will owe 15 percent of your monthly income before taxes. You will make monthly payments for 36 months or until you reach $31,000, whichever comes first. Your maximum payment won't exceed $31,000.
General Assembly offers 12-week immersive bootcamps for full-time students and 24-week immersive bootcamps for part-time students. You can learn about data science, product management, JavaScript, software engineering, and more.
If you choose the ISA, there is no upfront cost. After you secure a career and earn an annual salary of $40,000 or more, you will start repaying the tuition costs.
Your payment obligation requires 10 percent of your monthly income over 48 months. This ISA is capped at 1.5 times the cost of tuition for your program.
This online-only bootcamp offers programs in backend development, data science, and full stack web development. The programs last between six and 12 months. Lambda School provides a career center to help you find career opportunities that suit your aspirations.
Once you get a job after graduation, Lambda School's ISA takes 17 percent of your salary. You will begin paying this amount after earning $50,000 per year. Lambda School caps your repayment plan at $30,000. If you don't meet the minimum salary requirements, you don't have to pay.
If it's been months since graduation and you haven't found a job, you don't have to repay your tuition fees at all. If after the first unit of your Lambda School program you feel it isn't working out, you can withdraw without paying any fees.
Ironhack offers you the choice between a 24-week part-time program and a nine-week full-time program. You can learn data analysis, cyber security, web development, or UX/UI design. This bootcamp is available for both online and in-person learning.
Full-time students can opt for Ironhack's ISA funding and pay no upfront costs until they're employed. The key contract terms include a minimum income threshold of $40,000. Your repayment obligations are 12 percent of your salary for 48 months or 1.7 times your tuition, whichever comes first.
Kenzie Academy offers online and in-person programs in software engineering and UX design. These programs range from six months to two years.
After graduation, you have a three-month grace period before the monthly ISA payments begin. When you're making $40,000 or more per annum, Kenzie Academy will require you to pay 13 percent of your salary for a repayment period of 48 months.
You can stop paying before the 48th month if you reach your payment cap. There is a 96-month window for your payments.
Awesome Inc
Awesome Inc offers a full-time 16-week immersive bootcamp for aspiring web developers. This bootcamp will expose you to essential tech concepts like HTML, CSS, JavaScript, Agile project management, and web frameworks. Awesome Inc doesn't disclose much information about its ISA contract, but you have to pay a $500 deposit.
This financing agreement can end in one of three ways. You can make all the monthly payments, reach the payment cap, or come to the end of the payment window. If the payment window closes, the ISA will automatically terminate, even if you haven't made all of the payments.
This coding bootcamp is an ideal choice if you want to become a software developer. You will learn about machine learning, virtual reality, augmented reality, front end web development, backend web development, and full stack web development. Once you begin earning $40,000 or more per year, you will start repaying your ISA.
The contract also states that you have 42 months to repay the tuition costs and when you don't earn the minimum salary, your payments will be suspended. The repayment is capped at $85,000, and your ISA contract will terminate after reaching this cap or 42 months, whichever comes first.
Are Income Share Agreements Worth It?
If you don't have enough money to pay for your education, income share agreements are a great choice. These are better than loan programs because there are no interest rates, and your repayment amount is capped.
Schools that offer these agreements will also help you find a career in today's competitive job market. You will only start repaying the tuition fees after finding employment.
Although not all bootcamps have this funding tool, the ones that do cover most fields in the tech industry. Funding your education doesn't have to be as difficult as so many other financial aid options make it. With income share agreements, you can study today and only pay once you reach the minimum income threshold.