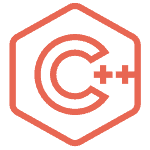 The Best C++ Bootcamps of 2021
Learning C++ is a challenge for many, but enrolling in one of the best C++ bootcamps can help ease the stress. Whether you want to learn to code in C++ to become a data scientist or a game developer, these coding bootcamps will help you along the way.
You should study difficult languages like C++ in a coding bootcamp, as it makes the learning process easier. With many different onsite and online bootcamps, why not apply to one of the best C++ bootcamps of 2021?
What Are the Best C++ Bootcamps in 2021?
Though it can be difficult to find bootcamps teaching C++, there are still plenty out there. This list of the best C++ bootcamps features our top nine picks, including some prestigious names such as Thinkful, General Assembly, and Coding Dojo.
42 is a coding bootcamp located in Silicon Valley. It offers an immersive software engineering program with a self-paced curriculum. The learning environment at 42 is personalized for each student to make sure you get the education you need.
The program at 42 can help you learn to code via different programming languages, including C++. You will also complete a variety of real-world projects to aid in the learning process. 42 is not currently accepting applications for upcoming start dates but will resume once COVID-19 diminishes.
BrainStation is one of the most well-known coding bootcamps across the United States. It offers both online courses and onsite courses at its 11 different locations. To learn C++, you can enroll in the web development program or the UX design program. They cost around $15,000 in tuition to complete and can be paid for via private loans, monthly payment plans, or scholarships.
Both the web development program and the UX design program are full-time immersive programs to help you learn efficiently. If you want a less intensive option, the cyber security and machine learning courses are part-time and also teach C++. BrainStation has courses that work for every schedule.
At Coding Dojo, you can enroll in either a software development program or a part-time data science program. Though these programs focus on development, web design, and data structures, you can still learn C++. According to Coding Dojo, C++ is considered the 7th most popular programming language for 2021.
The part-time programs at Coding Dojo cost $4,995 to $7,995 each. The full-time software development program is $15,000. These can be paid for via an upfront payment, a monthly payment plan, private loans, scholarships, or an income share agreement (ISA).

Developer Bootcamp offers 14 different program options that focus on specific programming languages. The C/C++ program is offered in a two-course, three-course, and four-course track, for $2,400, $3,600, and $4,800 respectively. If you want to learn C++ without any filler, this is a great option for you.
The curriculum at Developer Bootcamp is a combination of on-demand learning and one-on-one training. Upon registration, you will be paired with a C/C++ expert who will work as your mentor. With their assistance, you will complete lessons, learning exercises, and projects.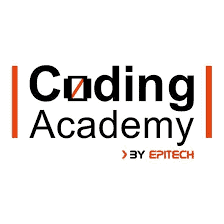 With locations all over Europe, Epitech Coding Academy offers a short web development course with various specializations. While specialization has a loosely built curriculum, you can customize your learning experience. You can work with an advisor and build your lessons based on what works best for you.
This bootcamp has a rigorous studying schedule and only offers a full-time program. During your time at this school, you will learn all you need to know to become a full stack web developer. This includes the most popular coding languages such as JavaScript, HTML, and C++.
General Assembly is another prestigious coding bootcamp. It offers four full-time courses, four on-demand courses, and 11 part-time courses for you to choose from. The best options for learning C++ are software engineering, user experience design, and visual design. Each program costs between $950 and $1,590.
The programs teaching C++ will put more of an emphasis on the program subject than on C++ itself, so be sure to choose the program based on your career goals. For example, if you want to become a data analyst, the software engineering program will give you a better start than the UX design program would.

HyperionDev is a coding bootcamp based in South Africa. It has two onsite campuses in Johannesburg and Cape Town and also offers online courses. This bootcamp offers data science, software engineering, and full stack web development.
At HyperionDev, you will learn the most in-demand coding languages, including JavaScript and C++. You can enroll in all of the programs part-time for $3,945, or full-time for $4,995. For the combination full stack web development and software engineer program, you will pay $7,492.
At Thinkful, you can enroll in a variety of completely online programs. This bootcamp is offered by the popular textbook and college assistance company Chegg. The software engineering, data analytics, or UX/UI design courses can give you the best experience with C++. You should consider enrolling in the data program and learning how to become a data analyst.
These courses can be completed part-time or full-time. They cost $6,500 to $7,900 for the part-time programs and $12,150 to $16,000 for the full-time programs. Data analysis is a good program, but if you're more interested in mobile development or game design, the software engineering or UX/UI design programs are fantastic options.
Offered via the University of Washington, this coding bootcamp is designed to help you become a web developer. The 12-week program is full-time, while the 24-week program is part-time. Both courses offer a strong curriculum based on current market demands.
Though the program is aimed at helping you become a web developer, it teaches a vast library of programming languages. You will learn HTML, CSS, JavaScript, Python, Java, C#, C++, and many others. These can help you in almost any tech career.
What Is a C++ Bootcamp?
A C++ bootcamp is a great way to learn C++. Coding bootcamps are an alternative to higher education paths such as colleges and universities. Bootcamps offer faster and more cost-efficient ways to educate yourself and prepare for your tech career.
C++ bootcamps focus on teaching the C++ programming language amongst other subjects. No two coding bootcamps teach the same curriculum. Learning C++ in a data science and UX design context can help prepare you for your dream job much better than most college degrees.
How Much Do C++ Bootcamp Programs Cost?
All coding bootcamps have different pricing, but it is almost always less expensive than college degree programs. Typically, the lowest-cost options are part-time online, while the most expensive ones are full-time onsite.
Based on the top C++ bootcamps listed above, the price range for a good C++ program is anywhere between $2,400 and $16,000. This depends on which bootcamp you attend and where. You can also apply for scholarships and financial aid to bring down the cost.
Are C++ Bootcamps Worth It?
Yes, C++ bootcamps are worth it. C++ is notorious for being a difficult programming language to learn. While it is possible to learn on your own, a structured course will help you learn much more efficiently. The best C++ bootcamps are a great place to start, and they are definitely worth it.
If none of the bootcamps above appeal to you, there are always online courses with sites like Udemy and Udacity. However, bootcamps offer much more career services and other support. Though this programming language can be learned without courses or bootcamps, C++ bootcamps are the best way to go.