Top Online Cyber
Security Courses in 2021
Are you a student or graduate of computer science or information technology? Are you unsure of what to specialize in? You can enroll in a cyber security course to strengthen and refine your skills.
In today's digital landscape, cyber threats are everywhere. Companies and organizations invest in cyber security professionals to fend them off. By enrolling in a cyber security course online, you will build your skills and knowledge and earn credentials to showcase in your resume. In this article, we show the best cyber security courses on the Internet.
Cybersecurity is a field of information technology that focuses on ensuring the safety of networks and databases. Cybersecurity involves various technologies and processes to prevent and defend against attacks on computer systems and networks.
Through cybersecurity, you can prevent unauthorized access to private data and devices. Private companies, governments, and the military all rely on these professionals to keep their systems safe. Any organization that keeps confidential information requires the services of cybersecurity professionals.
Why Study Cyber Security?
Cyber security is one of the most in-demand careers today. According to the US Bureau of Labor Statistics, the number of information security analyst positions will grow by as much as 31 percent in the next 10 years.
In addition, information security analysts earn on average $103,590 in the US, according to BLS. The role entails a lot of responsibility and myriad duties, so to become a cybersecurity expert you need a lot of education as well as certification.
If you want to test the water before you commit to a career path, or if you simply want to advance your skills, an online cybersecurity course can be the right option for you.
What Do Cyber Security Courses Cover?
Cyber security courses cover the technologies and techniques you need to fend off attacks on computer systems and networks. Cyber security courses prepare you to identify viruses, malware, and other threats that can put your system at risk.
Once you learn to recognize potential threats, you will be taught to defend the systems from them. Cyber security courses teach how to respond to an attack and how to set up a defense strategy in anticipation of future attacks. Through real-world problems and simulations, these courses give you important experience in the field.
You will also learn a slew of technical skills, such as coding, to set up these defense systems. Programming languages like Python and Java are commonly used to set up these defenses.
Overview of the Best Online Cyber Security Courses in 2021
We will take a look at some of the best online cyber security courses out there. You can find information about the price, length, and certificate availability in the table below.
Provider and Course
Price
Length
Certificate
edX
Building a Cybersecurity Toolkit
Free
6 weeks
Yes, for
$199
edX
Cybersecurity Capstone
Free
8 weeks
Yes, for
$600
edX
Cybersecurity Fundamentals
Free
8 weeks
Yes, for
$249
Coursera
IBM Cybersecurity Analyst Professional Certificate
$39 to $89
(subscription)
8 months
Yes
Future Learn
Introduction to Cyber Security
$94
8 weeks
Yes
CISCO Networking Academy
Introduction to Cybersecurity
Free
15 hours
Yes
Coursera
Introduction to Cyber Security Specialization
$39 to $89
(subscription)
4 months
Yes
Cybrary
Penetration Testing and Ethical Hacking
$24 to $49
(subscription)
7 hours
Yes
Udemy
Risk Management for Cybersecurity and IT Managers
$16 to $100
3 hours
Yes
Udemy
The Beginners 2021 Cyber Security Awareness
Training Course
$12 to $95
3 hours
Yes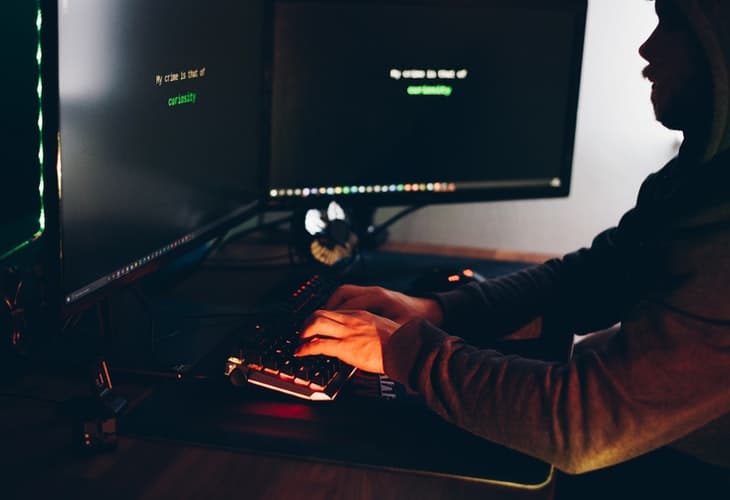 Top Cyber Security Courses of 2021
We've come up with a selection of some of the most reputable cyber security courses on the web. Some of the courses below are for beginners while others offer intermediate or advanced content.
Building a Cybersecurity Toolkit by edX
Created by professors at the University of Washington, this course's goal is to develop your skills as a cybersecurity professional. Because the focus is to learn useful and applicable skills, the course presents you with a plethora of real-world situations and problems.
You will learn and work with a variety of tools that are standard in the industry. The course involves an assessment of the student's skills and potential to determine what cyber security role they are best suited for.
Cybersecurity Capstone by edX
This course was created by the Rochester Institute of Technology. Its main goal is to prepare the student to work in cybersecurity through hands-on education.
This is an advanced course. To access it, you need to complete four other courses first: Cyber Security Fundamentals, Computer Forensics, Cyber Security Risk Management, and Network Security.
You will be working in a virtual lab, with simulation activities that will test your skills and knowledge on various topics. The curriculum includes basic systems, network services, and digital forensics, among many others.
Cyber Security Fundamentals by edX
If you are a beginner, this is the right course for you. Created by the Rochester Institute of Technology, this course will help you master the fundamentals of cybersecurity. You will learn to detect threats, anticipate cyberattacks, and set up defenses to protect your system.
In addition, you will be introduced to cryptography which is the process of protecting a network through coding. Because this is an introductory course, the curriculum covers very basic computing, networking, and system administration concepts.
IBM Cybersecurity Analyst Professional Certificate by Coursera
This professional certification by IBM is open to beginners. You don't need a degree or prior experience. You will learn different cybersecurity tools for data protection and apply them to real-world exercises that test your problem-solving capabilities.
This course also goes over the latest developments in cybersecurity. You can expect to learn about compliance regulations as well as the threats that the intelligence community faces. Knowledge of Python is necessary for lab activities.
Introduction to Cyber Security by Future Learn
Cyber security threats and online safety are the main subjects tackled by this course. First, you will learn to recognize online security threats and how to address them. The course also goes over how to set up the defenses that protect your system and minimize the risk of getting hacked.
This course covers common hazards like malware, viruses, and identity threats. You will learn risk management to prepare you for these threats. The program is supported by the UK Government's National Cyber Security Program.
Introduction to Cybersecurity by CISCO Networking Academy
This is another beginner course. You'll be introduced to the common threats and attacks in the digital world. You will learn how cyber security impacts individuals and organizations. The role of cyber security in the protection of social media accounts is also addressed.
The course offers insights into the different security challenges businesses face online. You will learn how businesses protect their data from phishing attacks and other threats. Finally, you'll learn about job opportunities and trends in the sector.
Introduction to Cyber Security Specialization by Coursera
New York University's Tandon School of Engineering curated this course to give learners an insight into modern cyber security technologies. The course is composed of quizzes and projects to test your understanding of the content.
As a specialization, there are four courses you need to complete. The first course introduces the student to cyber attacks. The next one is all about how to address these risks through countermeasures. With the basics covered, the next two courses focus on the real-time detection of threats and on setting up more complex enterprise security.
Penetration Testing and Ethical Hacking by Cybrary
This course offered by Cybrary deals with how to prevent cyber attacks, including penetration testing and ethical hacking. You will be introduced to different viruses, malware, and threats and learn how to deal with them.
This course stresses the importance of setting up effective security and network protection. The student is equipped with the knowledge to design prevention strategies for any type of attack.
Risk Management for Cybersecurity and IT Managers by Udemy
This course is all about risk management in the context of cyber security. You will study risk measurement techniques and learn to recognize and anticipate potential dangers.
You will be dealing with both qualitative and quantitative risk assessment, using real-world case studies to develop your problem-solving skills. By the end of the course, you will learn how to assess risks based on potential threats and vulnerabilities.
The Beginners 2021 Cyber Security Awareness Training Course by Udemy
This training course introduces you to the different strategies hackers use to manipulate human emotions and access networks. The curriculum covers phishing and mobile threats, among other topics. You will develop the skills needed to build robust defenses to fend off attacks. You will also learn to spot the vulnerabilities that could give hackers access to your system.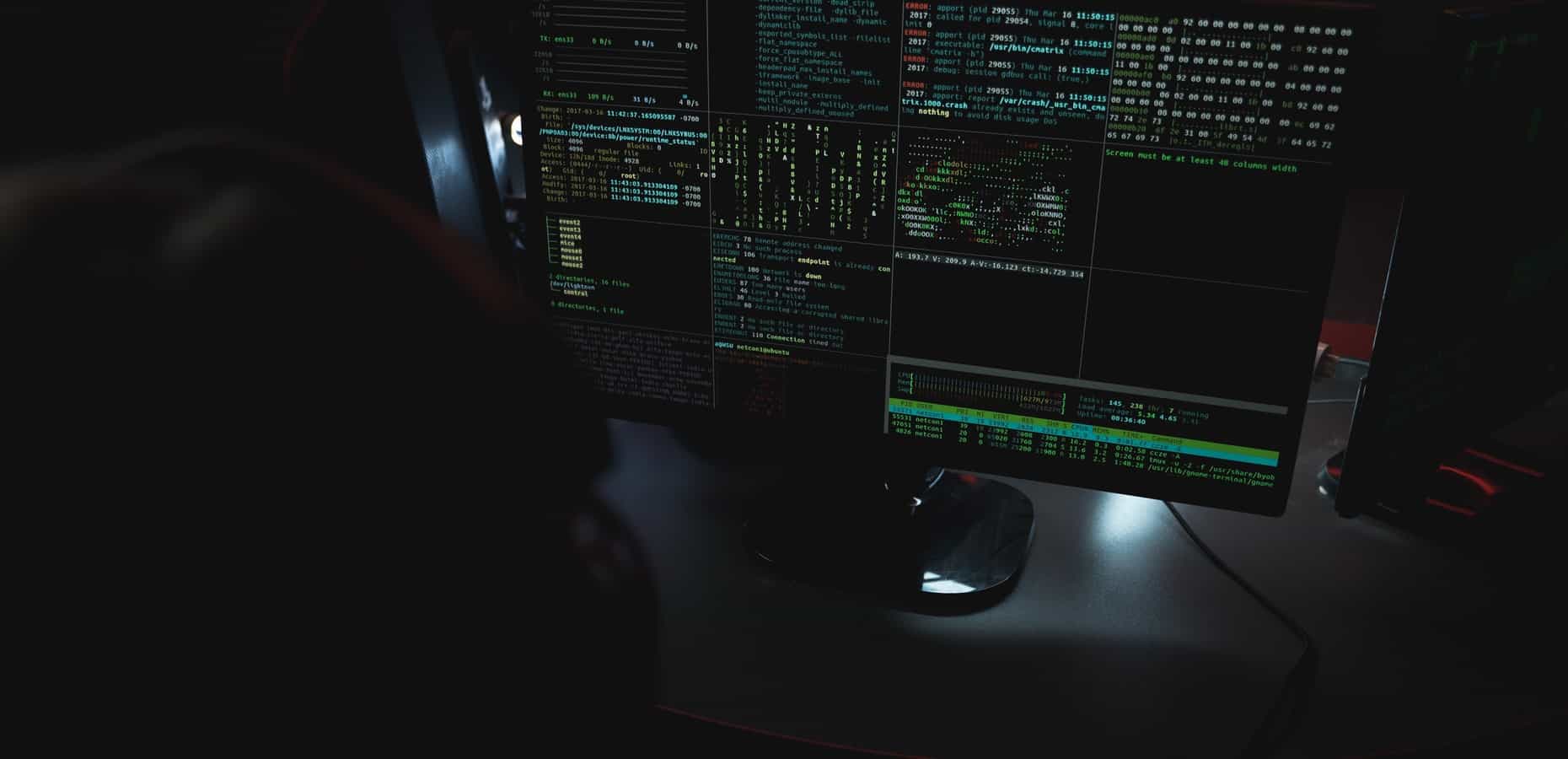 Choosing the Right Course
To choose the right course for you, there are important factors to consider. Examples of these are difficulty, practical skills, and course value.
Make sure to choose a course with the right difficulty level. Read the course description thoroughly to make sure the content is accessible given your knowledge and experience.
The theory is important but so is developing the technical skills demanded in the field. Look for a course with a good balance of theory and practice. Don't forget that you must be able to put the knowledge you've acquired into action. Choose a course that includes quizzes and projects where you can apply what you have learned.
Some courses are free and provide a certificate of completion. Other courses offer the training for free but require a fee for the certificate. Finally, there are courses that charge for both the training and the certificate. Whichever you choose, make sure it is within budget.
Next Steps After Your Course
Once you have completed your cyber security course, you can apply for internships or even entry-level positions. Alternatively, you can look for further training or practice your skills by developing your own projects.
Completing an internship in the cyber security division of an organization is one way to earn real-world experience. You may join projects that involve setting up defenses against cyber threats. An internship prepares you for what lies ahead as you build your career in cyber security.
If you wish to continue your education, you can pursue a bachelor's or master's degree in computer science or information technology. There are many degrees that focus on cyber security. This path is ideal for individuals interested in research.
Apply for Cyber Security Jobs
Your options are not limited to information security analyst positions. You can also look into roles like cyber security engineer or cyber security analyst. There are many openings in these fields. Go for a job that matches your skills and experience.
Should You Study Cyber Security?
If you are interested in defending systems and networks from vulnerabilities and attacks, you should study cyber security. There are a lot of opportunities in this ever-evolving field. As security systems gain complexity, so do cyber threats. Organizations are always on the lookout for cyber security experts so the job outlook for this field is excellent.