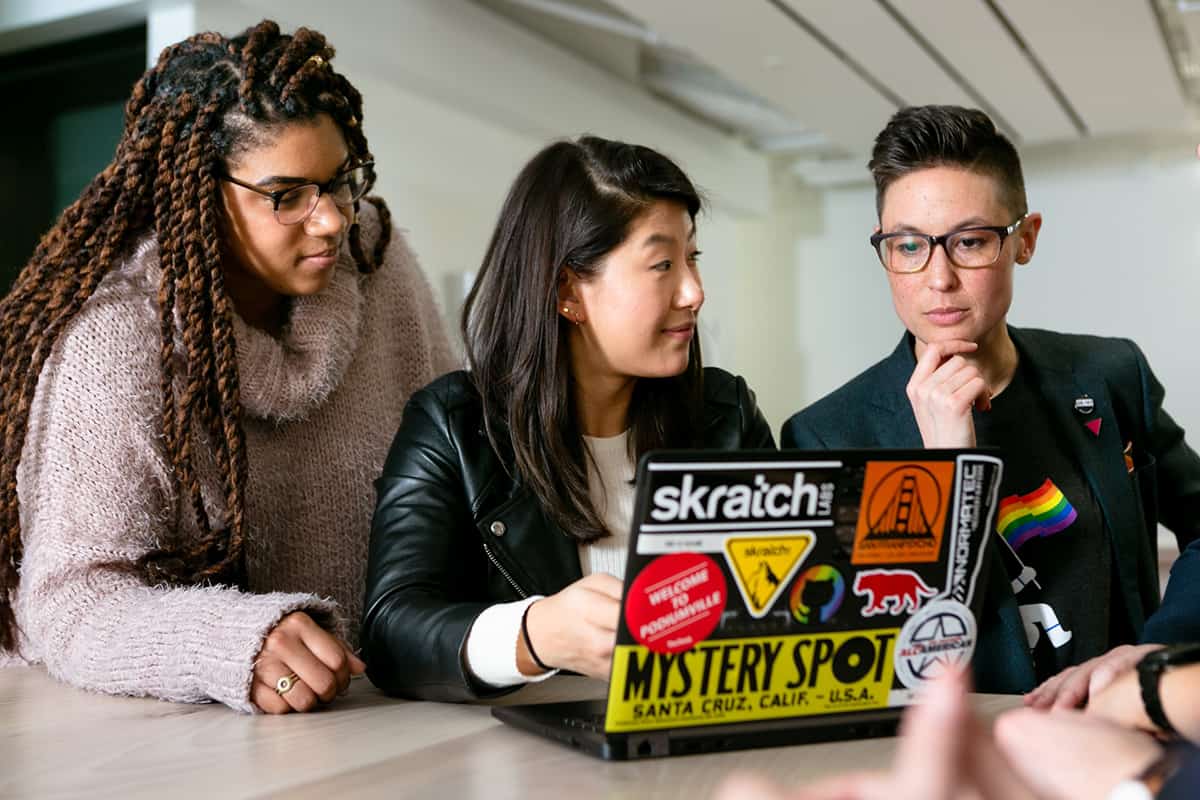 LGBTQ+ Coding Bootcamp Scholarships
There are great LGBTQ+ coding bootcamp scholarships for aspiring students who want to make a career in tech. Tech companies want scholarship recipients to find success in the field of their choice. Scholarships are a way to include a greater range of people in the tech industry.
The scholarships below are available to non-binary individuals, queer women, self-identifying women, and underrepresented minorities. These scholarships allow people to learn to code regardless of how they identify.
Why Should You Learn to Code at a Bootcamp?
You should attend a bootcamp to learn to code through a focused curriculum at a fast pace. These programs give you technical and career skills. There are many educational options to choose from. You can learn skills in web development, data science, cyber security, UX/UI design, product management, and software engineering.
Many tech bootcamps now accommodate students through online programs to accelerate their learning in a flexible way. This makes it possible to take online courses in programming while still working full time. You can learn essential skills for a tech career from almost anywhere. Bootcamps also offer multiple payment and financing options, including scholarships.
Bootcamps also offer a variety of advantages for graduates. They have industry-standard resources and a networking community of like-minded professionals. Many bootcamps offer job guarantees and career advice. For example, Flatiron School has an employment rate of 86 percent and Ironhack has a community of over 600 hiring partners.
How Much Does a Coding Bootcamp Cost?
The cost of tuition at a coding bootcamp depends on the program, your payment plan, and any living expenses you may incur. Keep in mind that you may also have to make an initial deposit. If you are a woman, you may be eligible for special discounts, living expense grants, or scholarships for female coders.
Why Do Bootcamps Offer Scholarships to LGBTQ+ Students?
Bootcamps provide scholarships to LGBTQ+ students to help them meet their career goals. The scholarships facilitate the technical training of those with underserved backgrounds. These scholarships allow all underrepresented students to learn the necessary skills for a career in tech.
Scholarship opportunities from bootcamps are practical efforts to encourage diversity in the tech community. Some of these coding bootcamp scholarships are also offered to women. The scholarship funds ease the financial burdens for queer and trans individuals. Scholarships give them access to coding bootcamps and successful tech careers.
These scholarships create opportunities for women, military veterans, gender-diverse people, and individuals of all underrepresented backgrounds. They provide students with equal opportunities to learn to code. The gap in the technology industry based on gender, race, and sexual orientation or preferences can be diminished in this way.
Top 10 Coding Bootcamp Scholarships and Grants for LGBTQ+ Coders
Many of the best coding bootcamps provide scholarships to boost diversity in their communities and education programs. They also partner with other schools to participate in initiatives that support the education of LGBTQ+ individuals. Below is a list of scholarships from a wide variety of bootcamps along with the scholarship amount and requirements. 
| Scholarship | Amount | Bootcamp | Eligibility |
| --- | --- | --- | --- |
| Access Scholarship | $2,000-$3,000 | Flatiron School | Must be a part of at least one of these groups: Women, underrepresented minorities, people with disabilities, veterans, LGBTQ+, low income |
| Diversity Coding Scholarship | $3,000 | LEARN Academy | Underserved communities or minority groups |
| Diversity Scholarship | $4,000 | Turing School of Software and Design | LGBTQ+, women, veterans, and other underrepresented groups |
| Edie Windsor Coding Scholarship | Up to 50% of tuition | Lesbians Who Tech | LGBTQ+ women and non-binary individuals |
| Grand Circus Diversity Scholarship | $1,750 | Grand Circus | LGBTQ+ and other underrepresented communities |
| Metis Scholarship | $2,000-$3,000 | Metis Bootcamp | LGBTQ+, veterans, and members of the US military |
| Opportunity in Tech Scholarship | 50% off tuition | DevPoint Labs | Equal inclusion of all regardless of sexual orientation and gender |
| Represent Tech Scholarship | $13,175 | Tech Elevator | Underrepresented groups |
| SDG Diversity Scholarship | $1,900 | Suncoast Developers Guild | Underrepresented community members |
| Transgender Veteran Scholarship | $17,000 | Code Platoon | Transgender veterans or military spouses |
Access Scholarship
Flatiron School offers a scholarship to encourage all students to reach their potential. In addition to scholarship money, they can also receive another $1,000 to help out with finances if needed. There are 35 to 50 scholarships available for students every month regardless of gender and financial background.
The scholarships are not limited to on-campus programs. They are also available for online programs with no upfront payments for students. Flatiron School has proven to include diverse perspectives in its community by making tech education easily accessible for all.
Diversity Coding Scholarship
LEARN Academy offers scholarships to help passionate learners accomplish great things after learning to code. They want to support coders financially so they can focus on their professional development and make a bigger impact in tech.
The scholarship applies to the school's four-month immersive program. During the program, learners study for three months and complete a one-month internship. This ensures they learn theoretical knowledge along with the practical implementation of concepts.
Diversity Scholarship
Turing School offers two scholarships to underrepresented minorities so they can succeed in their programs with peace of mind. These scholarships are part of the school's efforts to remove gender bias and enhance diversity in its programs. They have two focused programs in front end engineering and backend engineering.
These scholarships are given to two students in each program to reap the benefits of the bootcamp. Students need to submit their scholarship applications to a rotating committee.
Edie Windsor Coding Scholarship
The Edie Windsor scholarship is offered by Lesbians Who Tech for new learners to gain skills in coding and land their dream jobs. This is a great initiative to deal with the workforce gap head-on. The scholarship is given to LGBTQ+ women and nonbinary individuals.
The partial scholarship covers anywhere between 20 and 50 percent of tuition. CodeOp, Designlab, Fullstack Academy, Epicodus, Brainstation, and Codesmith are some of the coding bootcamps that students can join to receive the scholarship. The scholarship is offered to full-time and part-time students as well as those enrolled in prep courses.
Grand Circus Diversity Scholarship
Grand Circus offers scholarships to enable tech professionals to gain practical skills. To bring more talented professionals to web development, they offer equal opportunity scholarships to all students. It does not matter whether the students belong to a gender or ethnic minority.
Grand Circus has full-time and after-hours bootcamps in JavaScript, C# .Net, and data engineering. In addition to tuition assistance and professional training programs, they also offer career support and mentorship.
Metis Scholarship
The Metis scholarship is offered to women, veterans, military members, LGBTQ+ people, and underrepresented minorities who want to make careers in data science. This program helps students receive technical training, attend events, and access professional support to help them grow.
Metis offers four bootcamps in data science. Students can use the scholarship to attend any of these bootcamps. Metis is committed to fostering diversity and inclusion in the field of data science.
Opportunity in Tech Scholarship
This is a scholarship awarded by DevPoint Labs to equip learners with basic and advanced skills in programming for web development. This form of financial assistance aims to encourage innovation, creation, and problem-solving in the workplace.
To apply for the scholarship, prospective students must first apply for the full-time or part-time web development bootcamp. They must also submit their answers to essay-type questions for the scholarship application. DevPoint Labs strives to help us appreciate our differences and bring variety to the workplace.
Represent Tech Scholarship
This is a full-tuition scholarship offered to LGBTQ+ students at Tech Elevator. You must complete the admissions process and then apply for the scholarship. Individuals that belong to different racial groups and transgender and nonbinary students can apply for the scholarship.
Tech Elevator offers scholarships for both on-campus and online students. They have live remote programs to teach you how to code followed by a career prep pathway. This blend of curriculum and career support will prepare you to get junior job roles after graduation.
Transgender Veteran Scholarship
This is a scholarship to encourage transgender people from the military services to get an education in tech. Code Platoon has opened up possibilities for these students to learn digital and technical skills for a career in software engineering. This bootcamp teaches learners the fundamentals of coding in a self-paced online format.
To apply for the scholarship, you must share personal information and answer the questions in a form before the deadline. You will also get additional assistance from teachers including two hours of availability every day.
SDG Diversity Scholarship
This is a scholarship to open up possibilities for members of the LGBTQ+ community, people of color, people with disabilities, and underrepresented individuals in tech. Suncoast Developers Guild is a nonprofit organization offering web development programs and weekend courses to train tech professionals.
There is an immersive bootcamp as well as evening and part-time options. The curriculum is designed to prepare developers for entry-level or junior roles. They learn programming fundamentals, modern tools, JavaScript, React, and complete a capstone project.
LGBTQ+ Coding Resources, Organizations, and Communities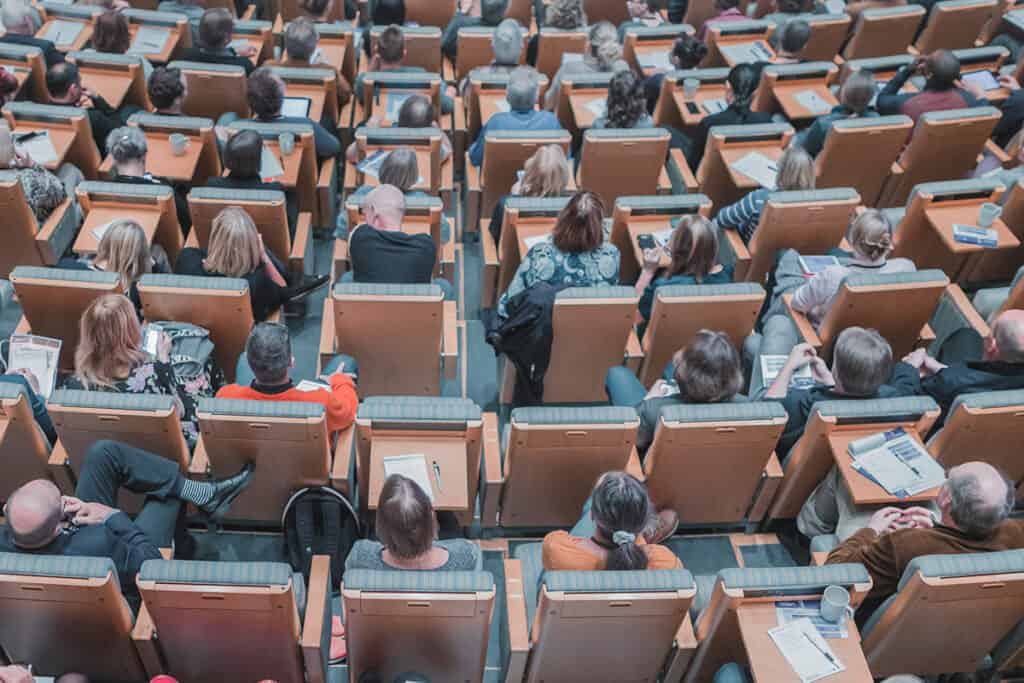 LGBTQ+ communities and organizations want to see strong support systems for all underrepresented groups. Their role in encouraging equal representation in the work environment for women, gedner nonconforming individuals, transgender students, queer people, and other groups is crucial.
This is a nonprofit organization that teaches coding for free to women and gender-expansive adults. They offer mentorship for careers in tech and prepare students to be ready for relevant job opportunities.
The free bootcamp is an immersive training provided along with a paid internship. It is open for passionate learners and aspiring software developers. The program is available to citizens and permanent residents of the United States.
CenterLink
This is a national nonprofit community of LGBTQ+ centers worldwide. They provide resources and guidance to help students become leaders. This group is supported by a wide range of partners and funders. This is a safe place for LGBTQ+ members to explore centers that can help them in all aspects of life.
On their website you can find services including an LGBTQ+ centers directory, donations, and events. Their programs include LGBTQ+ Jobs/Career Board, YouthLink for new youth centers, HealthLink to promote health, Center Action Network for public advocacy of LGBTQ+ rights, and a Center Awareness Day.
Lesbians Who Tech
This is a community for LGBTQ+ women as well as queer, transgender, and nonbinary tech enthusiasts. They bring leaders in technology to teach students and give them the tools for the workplace. Their scholarship with Edie Windsor is a major initiative to aid the movement of equal rights of LGBTQ+ individuals.
The work of Lesbians Who Tech and their allies are like-minded organizations who believe that change is possible. They are also holding a virtual summit, Debug Summit, in 2021 to encourage tech students with problem-solving skills and a passion for coding to pursue a career in tech.
Start Out
This is a nonprofit organization with many supporting partners that work together to help LGBTQ+ entrepreneurs. Start Out holds digital, in-person, and national events and forums to provide networking opportunities to LGBTQ+ community members with entrepreneurship interests.
Start Out offers programs like an investors portal, mentorship program, and founders program for entrepreneurs. They are advocating for the rights and inclusion of all members of society in business and entrepreneurship.
The Center
This is a center for LGBTQ+ people in New York. They aim to promote the prosperity, health, and wellness of the LGBTQ+ community. They address various crucial and sensitive issues like substance use, becoming parents, youth programs, and health services. They have many events that you can find on the website.
The Center offers career services to help LGBTQ+ job seekers navigate the job market. They assist women and immigrants with resources and support groups. If you are facing financial hardship in your career or life the center can help you get back on your feet.
TransTech Social Enterprises
TransTech is an organization to empower the LGBTQ+ community. If you believe in the potential of diversity in the community, you can donate or become a member of the organization. They encourage you to learn and work.
TransTech offers training for trans people to improve their skills and look for suitable jobs for their skillset. They also hire other trans professionals for various roles and tasks in technology. There are plenty of opportunities in app development, graphic design, social media, and data entry.
What Jobs Can You Get with a Coding Bootcamp?
Coding bootcamps lead to jobs in software development, digital marketing, data science, and software engineering. Bootcamps teach the basics of programming languages and advanced best practices that will help you find a job.
After finishing a bootcamp you can become a data scientist, application developer, or software engineer. You can get other high-paying tech jobs with salaries over $100,000. There is a demand for UX/UI developers in game development, entertainment, and web design. A bootcamp can increase your salary potential.
Should You Apply for a Coding Bootcamp?
Yes. Coding bootcamps are a great way to enter the tech industry with the right toolset. They equip professionals with the practical skills to shape their career in tech. If you learn coding skills and build a good portfolio, you can expect enhanced salary potential. The focus of bootcamps is typically hands-on projects to build your professional portfolio and help you land a job in tech.
LGBTQ+ Coding Bootcamp Scholarships FAQ
Can you get scholarships for coding bootcamps?
Yes. Coding bootcamps offer scholarships and financial support to advance student careers in tech. Eligible students can also qualify for the Alchemy Diversity in Tech Scholarship or grants that are available to passionate learners.
How can I attend a bootcamp for free?
Popular bootcamps offer free tech courses to learn coding. These programs prepare you for entry level jobs in computer science, data science, and other IT careers.
Do coding bootcamps pay you?
Bootcamps do not pay students. They offer scholarships, discounts, and income share agreements so students can pursue their career. Some bootcamps offer job guarantees or money-back guarantees to students.
Can you get a job after attending a coding bootcamp?
Yes. You can get a job in tech after completing a coding bootcamp. The skills you learn will benefit your career and can give you a competitive advantage. Bootcamp alumni also specialize in programming languages and find relevant employment opportunities.