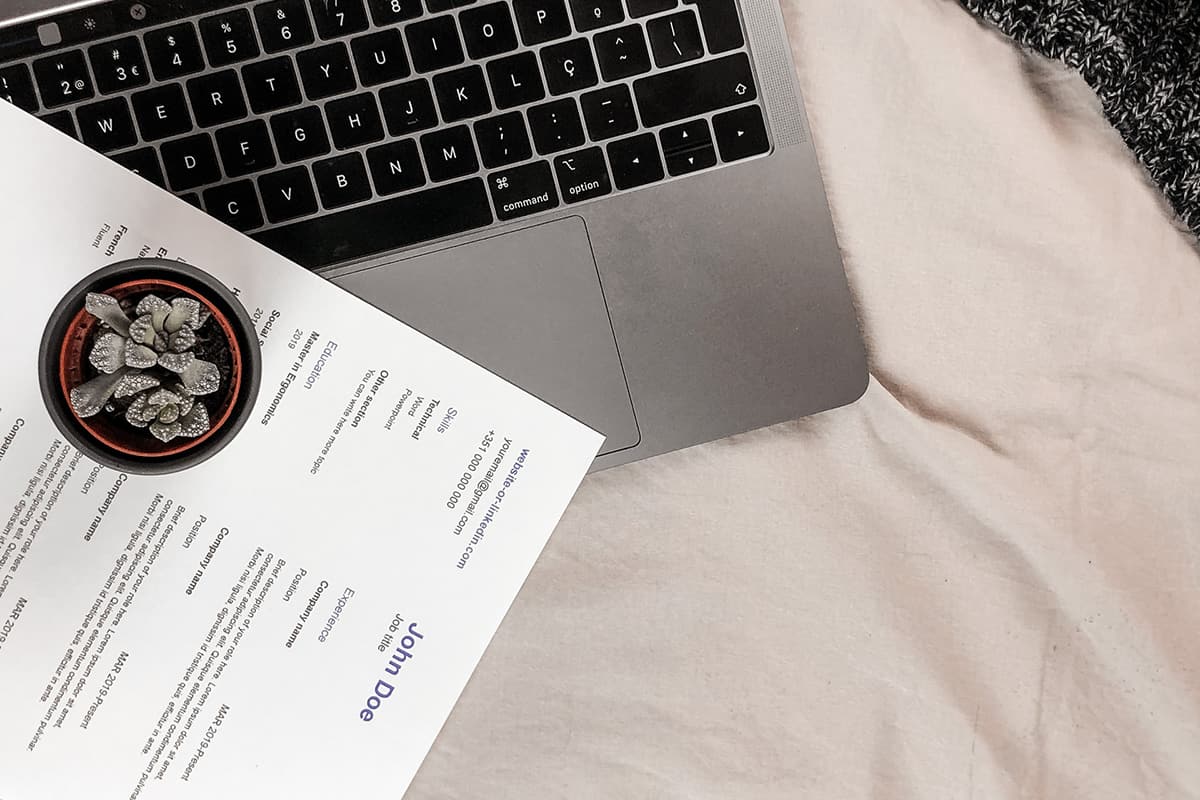 How to Write a Great Resume with No Experience: 10 Tips to Land Your First Job
What Is a Resume?
A resume displays your past professional experience as well as your skills, achievements, and educational background. Crafting a great resume can mean the difference between landing your dream job or having to send yet another job application.
While it seems straightforward, making a resume is no easy task. In this article, we teach you how to write a great resume if you have no experience in the job market. Read below to learn some tips and tricks that will greatly improve your resume and catch the eye of the hiring manager.
What Are the Common Types of Resumes?
There are three types of resumes: chronological, functional—also known as thematic—and combined. Choosing the right type is the first step in the process of creating a resume that will impress any potential employer.
Chronological Resume
The chronological resume format lists your career history in reverse-chronological order. Chronological resumes are by far the most popular. Just make sure to list actual achievements at jobs, use action verbs, and be as specific as possible. It goes without saying that this is not the best type of resume to use if you are new to the job market and lack experience.
When Should You Use a Chronological Resume?
When you have an extensive academic and professional career
When you can show in detail the evolution of your career path
When you have had jobs similar or related to the one you are applying for
When Should You Not Use a Chronological Resume?
If you're a recent high school or college grad
When you don't have previous relevant work experience
When you have been unemployed or inactive for a long period of time
Functional Resume
Functional resumes focus on the relevant skills and competencies of the candidate, highlight their professional achievements, and showcase their personality. A functional resume prioritizes your technical and soft skills over your employment history. They are ideal for entry-level candidates.
When Should You Use a Functional Resume?
When you don't have relevant experience
When you are changing professional careers
When you have not been working for a long time
When Should You Not Use a Functional Resume?
When you have a lot of relevant experience
When you're an established professional in a particular sector
When you have a steady and stable work history
Combination Resume
The combination resume format is a great option for many candidates as it borrows features from the two other resume types previously discussed. A combination resume starts with your skills and qualifications that are relevant to the job you're applying for. Next, you'd detail your career history in reverse-chronological order.
When Should You Use a Combination Resume?
When you want to give equal weight to your work experience and skills
When you want to quickly catch the employer's eye with your skills
When you have valuable qualifications that will add value to the company
When Should You Not Use a Combination Resume?
When you want to highlight your work history over your skills
If you have gaps in your employment history, a combination resume is not as good an option as a functional resume
When you lack certification relevant to the job you are applying for
How to Make a Good Resume with No Experience: 10 Resume Writing Tips and Advice to Get Noticed
Experience is not the only thing that matters when it comes to applying for a job. If you don't have work experience, your resume should highlight your achievements and soft skills. By explaining to prospective employers how and why your knowledge is useful for the job, you are inviting them to learn more about you.
1. Adapt Your CV to the Job You Are Applying for
The most basic thing in a good resume, even if you do not have work experience, is to show the company that you are an ideal candidate for the position. To do this, you must adjust the resume to the situation. For example, if you are applying for a job as a data analyst, it is essential that you adapt your resume to the data analyst role.
First, research the company that is offering the job. Based on that information as well as on the job description, list skills and qualifications that are relevant. You will stand out from other candidates if you manage to include abilities and qualifications that are in line not only with the job description but also with the company's mission and values.
2. Include Relevant Education Information
Educational background, academic achievements, and certification are factors that you can play to your advantage, even more so than work experience. In fact, the average employer values knowledge of a particular topic over work history.
Make sure to list any courses, seminars, workshops, or certifications that apply to the opening at hand. Avoid including information that has nothing to do with the position advertised or the company.
3. Highlight Languages and Management Experience
There are some qualifications that will enhance your resume in almost any situation. Having language skills is one of them as is having project management experience. Likewise, these days programming languages and data skills are highly valued by employers. If you have credentials that show mastery in any of these areas, make sure to include them.
4. Add Study Abroad Experience
Exchange programs or prolonged periods abroad as part of a course of study are great experiences to add to your resume. They show employers that you are worldly and adaptable. If you have any experience living and studying abroad—whether in Europe, Asia, or anywhere else—add it too.
5. Consider Including Experience in Unrelated Sectors
Under certain circumstances, you may want to include additional experience that is not related to the job opening you are applying for. For example, if you had significant success in a past role and are proud of your achievements, don't omit it as it tells the hiring manager what kind of professional you are. Highlighting key accomplishments this way can get you closer to your dream job.
6. Add Volunteer Work
Volunteer work does not normally count as work experience, but it still has value. It can be used to showcase your leadership and teamwork skills. In addition, your volunteer experience says a lot about you as a person. Consider including in your resume any experience with NGOs or other non-profit institutions.
7. Don't Forget About Hobbies and Interests
If you lack any significant work experience, listing some of your hobbies and interests, as well as any extracurricular activities you were involved in during high school or college, might be a good idea. Before you add them to your resume, think about what these activities say about who you are as a person and a professional.
8. Annex a Professional Portfolio
Showcasing your professional work is always a good idea. Even if the application doesn't explicitly require it, attaching a professional portfolio to your resume, cover letter, and other application documents can get you noticed. Your portfolio can include any work you have done in the past— such as content, sketches, or drawings—even if you weren't paid for it.
9. Be Selective About Your Personal References
What other professionals in the field think about you matters. Adding the right references to your resume supports your credibility as a professional and will help convince the hiring manager that you are the right person for the job. If you don't have much work experience, we recommend asking a professor or a coordinator at your university to be your referee.
10. Use a Resume Builder
If you are new to the art of writing an outstanding resume, resume builders can come in handy. A resume builder allows you to follow an automated process in which you input your information following a template. Some of the best ones are Zety, ResumeHelp, and ResumeNerd.
Top 7 Career Services: How Coding Bootcamps Help You Get a Job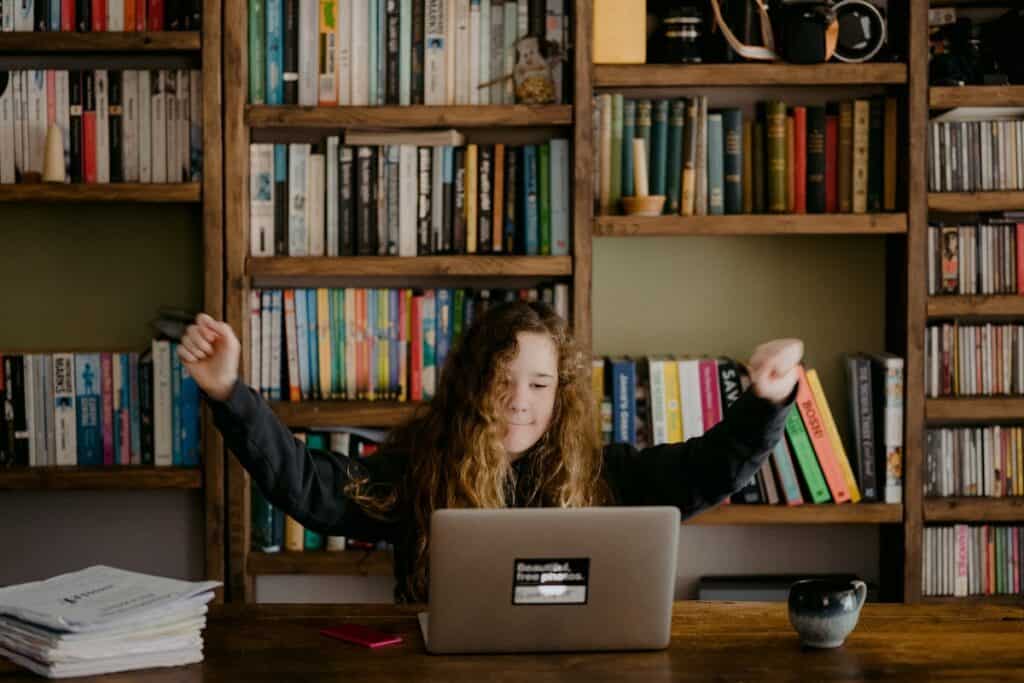 If your goal is to land a job in tech, whether you are completely new to the workforce or switching careers, consider attending a coding bootcamp to get the education and experience you need. Coding bootcamps offer a hands-on and up-to-date curriculum to teach you what you need to get your foot in the door.
In addition, most coding bootcamps offer extensive career services to help students get a job after their programs. Taking advantage of these services, students can craft the perfect resume and boost their employability. Below, we take a closer look at the most common career services offered by major bootcamps:
Mock interviews. Mock interviews are very effective for preparing students for the actual thing. They allow the students to practice their answers to common interview questions in a realistic setting.


Resume writing. As you know by now, crafting a good resume is essential to have a good chance of landing the job you are applying for. Many bootcamps offer resume writing lessons to make sure you put together the best resume possible.


Salary negotiation. During many job interviews, the candidate and the hiring manager will discuss the salary. Being a good negotiator can mean a significant difference in the final wage they are given. Many bootcamps prepare their students to negotiate with confidence so that they can vie for higher salaries.


Hiring partners. Many bootcamps work closely with leading companies, and their students are given priority during the hiring process. For example, Hack Reactor students are employed by companies like Google, Uber, and Apple.


Job guarantee. Some bootcamps offer job guarantees. Generally speaking, a job guarantee means that if you don't land a well-paying job within six to 12 months, the bootcamp reimburses the full cost of the tuition. Bootcamps with job guarantees include Springboard, Thinkful, and Lambda School.


Internship. Many coding schools help their students land exciting internship opportunities with real companies. An internship program can help you improve your technical and soft skills and looks great on a resume.


Career coach. Bootcamps often make career coaches available to their students. These professionals help students throughout the job hunt, providing advice on topics like online presence, interview techniques, or how to work on their interpersonal skills.
Writing a Resume for First Job FAQs
How long should my resume be?
Your resume shouldn't exceed one page. Take into consideration that most hiring managers spend only a few seconds on each resume before tossing it aside or saving it for further review. Only certain highly specialized and technical roles will demand resumes that are longer than one page.
Should I specialize my resume or keep it general?
It is always better to cater your resume to the specific job title that you are applying for. Read carefully over the job description and research the company offering the position. Then, proceed to add any technical skills and experience that are relevant to the job and to the prospective employer.
What should I include or leave off of my resume?
It is important to include relevant work experience, academic background, achievements, technical skills, soft skills, as well as any course, certificate, or certification relevant to the role. Your resume should, of course, include your contact information, such as email address and telephone. Generally speaking, omit anything irrelevant to the opening. Likewise, in most cases, it is advisable to leave out hobbies and interests.
What resume format is best to use?
The resume format that you should use depends on your work experience and on the role you are applying for. If you have a lot of experience for the role advertised, you should use a chronological resume or a combination resume. If you lack experience, go for a functional resume.