How to Get Started
as a Product Manager
Refine Your Skills and Remain Relevant
Product management is a longstanding occupation dating back to the 1930s. Product managers ensure that manufactured products are perfect from the development stage to the store shelves. If you're thinking of launching a career in product management, we'll show you how to get there.
Many people assume the process to become a product manager is as easy. While that is true, you still need to get the right education to become a certified and well-paid product manager. Keep reading for our detailed guide on how to launch a successful product management career.
What Is a Product Manager?
Product managers are responsible for ensuring brands meet customer needs, which involves product strategy and design. They integrate these three factors to optimize the return on investment (ROI). Product management incorporates business, technology, and user experience (UX) design.
Product managers design and develop marketing strategies, which contribute heavily to the success of the brand. The product manager's role can make or break a product's performance in the market.
How Does Product Management Relate to Data Science?
Product management and data science both rely on research and data analysis to draw conclusions and make informed decisions. A product manager and a data scientist need to understand the market, research new trends, and incorporate them into their brands. It's common for product managers to work with data scientists to fulfill the product vision.
How Long Does It Take to Become a Product Manager?
It takes four to five years to become a product manager. At minimum, you need to have a bachelor's degree, which takes around four years to complete. Then you can land a junior product manager role and work your way up from there.
Modern education has made it easier for professionals to launch careers within months. For example, you can enroll in a product management bootcamp, which takes less than a year. You can also attend a community college for around two years or take online courses to upskill in just a few months.
Where to Study Product Management
Apart from universities and community colleges, students and working professionals can also join bootcamps or explore massive open online courses (MOOCs). Overall, your career goals and experience will determine the learning option you choose. For example, someone looking to launch a new career can attend a university, community college, or coding bootcamp.
However, if you're looking to enhance your technical skills in your current role, then some coding bootcamp courses or online certification courses will work for you. Below is an overview of all the places you can study to start your product management career path.
Product Management Community Colleges
Community colleges have two-year programs that will grant you an associate degree. You're only eligible for entry-level positions with an associate degree, but you can always pursue a higher degree later. Community colleges are perfect for high school graduates and beginners in the field because you will learn the basics of product management.
You can pursue an Associate Degree in Data Science, Product Management, or Business Management. Upon graduation, you can begin the job search process for a junior product management role to get experience in the field.
Product Management Universities
Universities are an excellent choice for beginners and those without product management experience. If you're a beginner or a community college graduate, you can pursue a Bachelor's Degree in Product Management, Data Science, or a related field. Bachelor's degree graduates can always come back for a master's degree or doctorate.
If you're not quite ready to quit your current job but still want to pursue a career change, online universities are a good option for you. Online learning allows you to work and get an education at the same time.
Product Management Coding Bootcamps
Coding bootcamps are immersive education programs that focus on specific technical skills. They are open to beginners and professionals alike. A coding bootcamp course can last anywhere from three months to a year or more.
Bootcamps will equip you with important product management skills such as product vision and roadmapping, market strategy, and product execution. You will also work on practice projects that are relevant to current industry trends. Popular bootcamps for product management include Product School and Product Gym.
Product Management Online Courses
Online courses are good for professionals who want to upskill or earn a product management certification. Certifications are important because they help you get higher-paying positions and enhance your credibility. Popular MOOC platforms like Udemy, Coursera, and edX have an array of product management courses, allowing you to learn online at your own pace.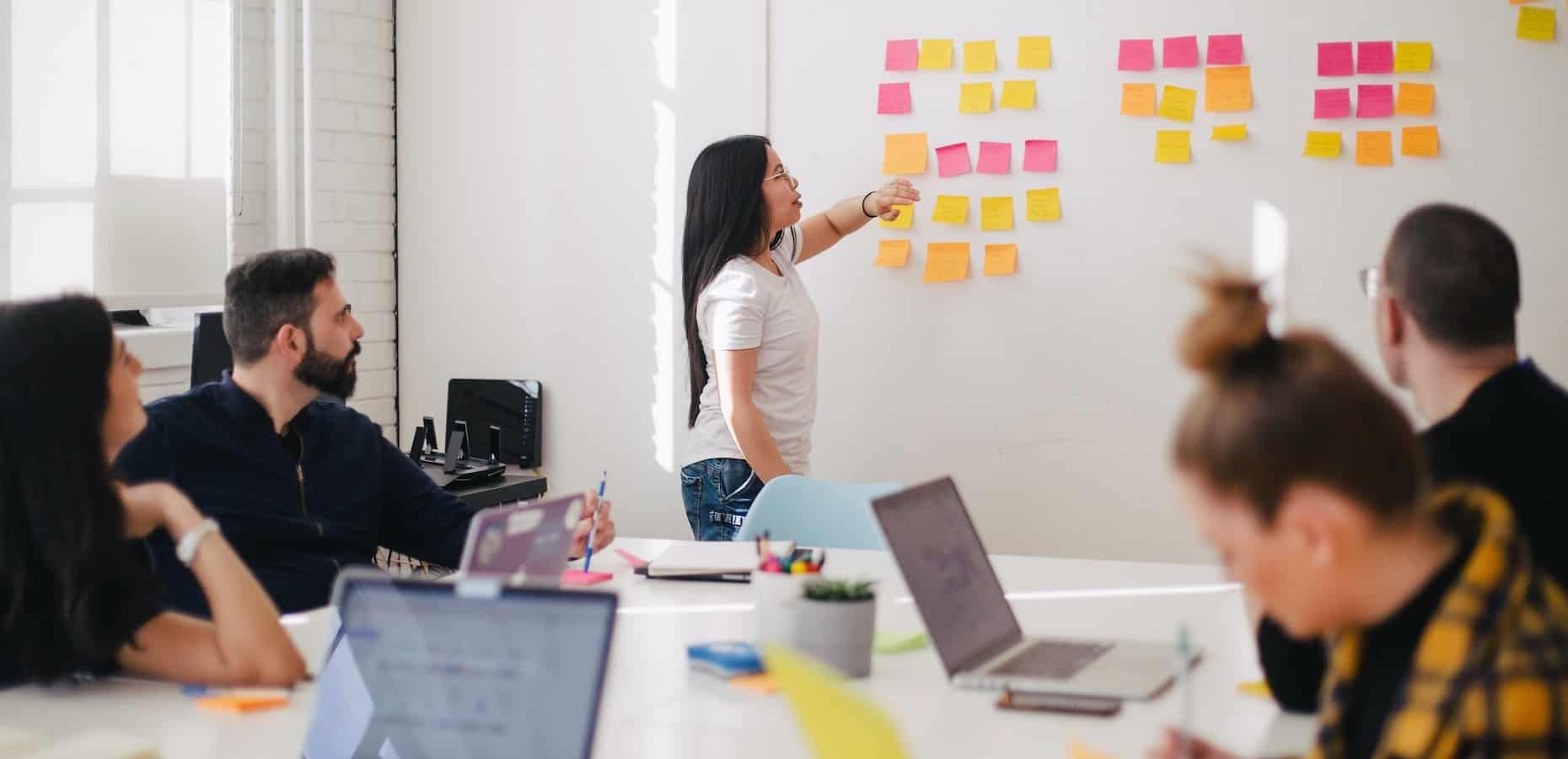 How to Become a Product Manager: A Step-by-Step Guide
Network with other product managers
Entry-Level Product Manager Job Requirements
Entry-level product management jobs don't have the same responsibilities as mid-level and high-ranking jobs. You still need to understand product management fundamentals, have the minimum amount of education, and develop a small portfolio of your work.
Product Manager Salary and Job Outlook
Example Product Manager Job Interview Questions
How would you define product management? Give examples.
What determines a successful product launch?
Define a product life cycle.
How do you manage product features from conception to launch?
How did you interact with the customer base in your previous job?
What Does a Product Manager Do?
A product manager acts as a product leader, managing marketing teams and developing business strategies. Although a product manager's job description may vary slightly from company to company, the primary requirements are similar across the board. Below is an overview of a product manager's daily duties.
Before starting the development process, you have to create a business strategy. That includes outlining the product vision, execution, and roadmap. You'll also need to decide what a successful product launch would look like for your client. It will also be your responsibility to see to customer development, where you will identify and address customer needs.
Another critical responsibility involves handling product features from development to execution. You will work with developers to ensure each feature satisfies customer needs. Here is where your technical skills come in handy because you'll work with the technical development team to create features geared toward your customer's needs.
Analytics is an essential part of the product management process as it helps in decision-making. After the product launch, you will conduct market assessments to observe performance and get customer feedback. Analytics have an impact on upgrades, debugging, and other improvements once the product has been on the market for a while.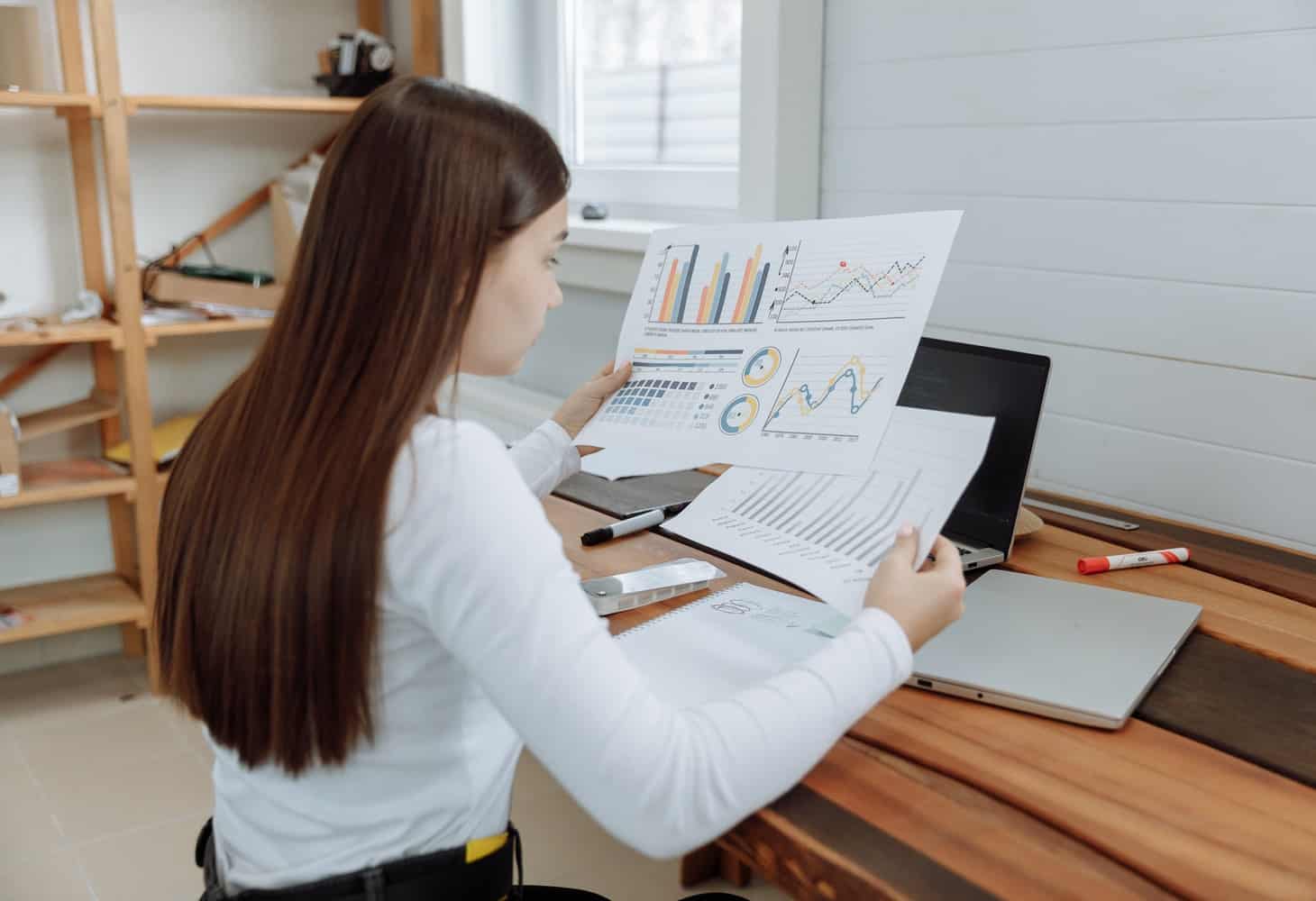 Essential Product Manager Skills and Certifications
To land your dream job, you need to prove that you're capable of producing desirable business outcomes. Employers look for any number of technical skills and certifications that prove your experience for the role. Below we've listed the core competencies of a successful product manager. Meeting two or three of these competencies can get you the job.
Product Management Skills
Creative thinking will get you far as a product manager. You need to lead your team in producing and executing innovative ideas. You can use different methods to get ideas, including competitive analyses, personal inspiration, or simply a combined team effort. You'll need to be ready with a Plan B in case something falls through.
Product managers need to have empathy for customers to be able to provide positive experiences. By conducting customer interviews or taking customer feedback into account, you can understand how your customer thinks. When you can understand the customer's goals and needs, it's easier to develop inclusive products.
Communication and Collaboration
Product management will put your interpersonal skills to the test because you're leading different teams spread across several departments. You will mediate disagreements, work with difficult people, and renegotiate priorities throughout the development process. Employers want a team player who's able to listen and communicate effectively.
Product Management Certifications
Certifications offer the fastest path to anyone seeking to advance in their career or gain new skills. It's a good idea to include all your certifications in your resume. Below are a few certifications that guarantee career growth.
Product School offers three industry-recognized certifications designed for beginners as well as professionals. These three programs are the Product Management Certificate, the Product Leader Certificate, and the Product Executive Certificate. The programs are offered in a live online format.
Pragmatic Institute's certifications are among the most sought-after in the industry. You will learn from executive-level instructors and peak product managers. There are eight different courses to choose from, including Focus, Design, and Price. It is a comprehensive course for mid-level and experienced professionals.
With these certifications, you will learn industry standards and get an in-depth understanding of the Agile methodology. You'll also learn to identify trends and succeed in the front-end aspects of product development. You'll take the certification exam online. AIPMM has security measures in place to make sure there is no cheating, which means the certification is very reputable.
Reasons to Become a Product Manager in 2022
Product management is an interesting and lucrative career path. You get to use your creativity on a daily basis by working on innovative projects and developing successful products. It is an interactive role that allows you to network and create lasting relationships.
It's also satisfying to know that the industry's job growth rate is at 10 percent, meaning you will always have job opportunities. Product manager positions are versatile, so you can work in any industry. What are you waiting for?
Is product management a dying career?
No, the product management industry is thriving, with BLS stating a 10% job growth rate for managers across several industries.
Is it hard to become a product manager?
No, it's not hard to become a product manager. As long as you meet the formal qualification requirements and have the appropriate skills, you can easily land your dream job.
What skills must I possess to become a product manager?
You'll need to have a high level of emotional intelligence, strategic thinking skills, and analytics skills. You'll also need to be a clear communicator.
How long does it take to become a product manager?
It typically takes around four or five years to become a mid-level product manager. The duration depends on your learning path.