Land Your Dream Job
at Tesla
Here's How to Get Hired
Sustainable energy and renewable energy are the bedrock of Tesla Motors, and if you are interested in working for a company that prioritizes planetary health, then this mission-driven mammoth in the electric car industry is for you. For those of you looking to land your dream job at this innovative company, you have come to the right place.
This article will help you find out how to get a job at Tesla Motors. We will cover the company's recruitment process, employee reviews, compensation and benefits, and available data-driven jobs.
What Is Tesla? Tesla Company Overview
Tesla is an American electric automobile company as well as an engineering company. It is also considered one of the leading firms in the automobile manufacturing industry. Inspired by Nikola Tesla and his innovations, Marc Tarpenning and Martin Eberhard founded Tesla in 2003. The current CEO, Elon Musk, was one of the initial investors in the company.
The primary foundations of Tesla's mission are based on sustainability and a world with zero-emission rates. Along with electric cars, Tesla produces sustainable energy generation and storage systems. It strives to make a product that will change the world.
The company has offices in nine countries, including China and Australia. According to information provided by Forbes, Tesla's revenue is $31.5 billion and was ranked as number four in the list for the world's most innovative companies in 2018. Tesla offers jobs in engineering, information technology, and data science and employs around 70,757 people.
Depending on your career goals, you can work as a manufacturing engineer, machine learning engineer, software engineer, or battery manufacturing engineer.
What Is It Like to Work at Tesla?
Working at a company such as Tesla can help you pursue a career path that you have always dreamed of. The company's decision-making processes can make your work-life balance seem challenging and fast-paced. If you have excellent technical, engineering, or other in-demand soft skills, then you can become a part of this reputable firm.
Learn what it's like to work at Tesla, its company culture, average starting salary, employee reviews, and work benefits to decide if this company is for you.
What's the Company Culture at Tesla?
The company culture at Tesla focuses on innovation and an inclusive and collaborative working environment. The company is famous for providing a fast-paced, agile, and non-conventional workspace. Tesla also provides an open communication work environment where employees are encouraged to pitch in sustainable, energy-focused solutions.
Tesla offers several opportunities for career growth, innovation, and collaboration through its Employee Resource Groups, Cell Team, and Autopilot AI. If you are keen on building a career at a leading company with a focus on innovation and sustainability, then Tesla might be the workplace for you.
What's the Average Salary at Tesla?
According to PayScale, the average salary at Tesla is $98,000, with an average bonus of $8,000. PayScale further reports the annual average compensation rate ranges between $64,194 to $142,721.
Your salary range will differ depending on your job designation, company location, previous work experience, and educational qualifications. The average salary of a software engineer at Tesla is $106,576 if you work as a controls engineer.
What Employee Benefits and Perks Can You Get at Tesla?
You can get many employee benefits and perks at Tesla, similar to the ones offered by most top American companies. Tesla provides medical, dental, vision, disability, and life insurance to its full-time employees. It also offers retirement and 401(k) plans in addition to a supplemental life insurance plan.
Tesla employees also have paid vacation time, parental leaves, employee discounts, and flexible scheduling options. The company offers wellness initiatives through its fitness programs and gym memberships. Tesla employees can also have access to the company's stocks and benefit plans.
Tesla has received both positive and negative reviews from its past and present employees. According to the Tesla employee reviews on Indeed, the company scores a 3.4 overall rating. The more positive reviews are based on the benefits it provides, employee work-life balance, and company culture.
Indeed reviews showcase that Tesla employees positively view the work environment, career development, and work stability. Some of the common negative reviews include poor management and working way more than 40 hours per week.
Glassdoor's Tesla reviews are similar to Indeed's, as the company has a 3.7 overall rating. Common positive reviews mention the company's fast-paced environment, work flexibility, stock purchase options, and job security. There is, however, more than one anonymous employee review that mentions the long working hours and low commission rates.
Tesla Hiring Process: Getting a Job at Tesla
The hiring process at Tesla can be extensive as job seekers must clear the company's resume screening and interviewing process on top of various assessments they are required to take. Read below to find further information on the company's recruitment and interview process and degree requirements.
Do You Need a Degree to Work for Tesla?
No, you do not need a degree to work for Tesla as it offers tons of entry-level technician and training-based job roles. The Tesla career page mentions that its potential employees' educational background and current industry isn't a priority as long as they are passionate about the planet's sustainability and the company's mission.
Tesla also hires high school graduates for many of its entry-level tech-based positions. Some graduates have attended coding bootcamps provided by Flatiron School, Kenzie Academy, and Nucamp. Unlike some college students, bootcamp attendees spend the majority of their time on hands-on projects, and some bootcamps have an internship program included.
The company also features the Tesla START program. This is an immersive 12-week capstone program to help college students learn tech skills to get a job at Tesla, or even at another company.
However, the prerequisite of not having a degree does not apply to all Tesla jobs. You will need a degree to pursue more technical job roles at the company. If you want to become a mechanical or machine learning engineer or even land a senior position, having a bachelor's or master's degree is necessary.
Tesla Job Application and Interview Process
The Tesla job application and interview process can last from a couple of weeks to a few months and is competitive. You can apply for your dream Tesla job on the company's official website or popular job search boards, including Indeed, Glassdoor, and LinkedIn. Make sure you take the time to create a strong, traditional resume and cover letter.
The recruiting process starts with an initial application screening and moves on to the interviewing process. If you clear the initial recruiting process, you will be invited for a preliminary phone interview. The second interview stage is set up by the hiring manager and covers technical and general interview questions.
Be sure to highlight your relevant work experience and skillset to set yourself apart from the rest of the candidate pool. Candidates who clear the second interview get a third on-campus interview to meet the recruiting team panel and take various assessments.
Depending on the job and the company's job offer process, some candidates also meet Elon Musk for an in-person interview, who then decides whether they get the job.
Is It Hard to Get a Job at Tesla?
Yes, it is hard to get a job at Tesla as it is a leading electric automobile and engineering company. The hiring process at Tesla is a long one and consists of multiple interview rounds. If you practice answers to common interview questions that highlight your technical background, this will be one of the most exciting challenges you can prepare yourself for.
The company's hiring standards are quite high, and you need to showcase exceptional qualifications, skillsets, and contagious zeal for sustainability to land a job at Tesla Motors. This mission-driven company also requires a comprehensive background check in its application process.
What Data-Driven Jobs Can I Get at Tesla?
Tesla offers jobs covering many industries, including information technology, Fintech, market research, software development, automobile, and engineering. You can become a data scientist, a mechanical engineer, or a business analyst at the company.
Below are Tesla's top data-driven jobs. Know that these job openings were available during the time this article was being written.
Who You Are: The data engineer position at Tesla requires experience with databases, data modeling, Agile environment, and data processing. You will need to showcase in-depth experience with SQL, Kafka, MySQL, software design and development, and Vertica.
What You'll Do: This remote data engineer position will require you to develop, design, and test data engineering tools. Your job duties will entail strategizing the organization's data management and storage processes. You will also use Agile methodologies in data engineering projects.
Battery Manufacturing Engineer, Data Process
Who You Are: This data process position requires a Bachelor's Degree in Computer Engineering or three or more years of industry experience. You need to master data analysis languages, data visualization, process engineering, manufacturing execution systems, statistical analysis, and database systems.
What You'll Do: Your job responsibilities will include designing and maintaining database schemas, developing data storage architectures, and analyzing data processing equipment. You will also work with process engineers to find growth areas in equipment manufacturing processes.
Data Analyst, Manufacturing Quality
Who You Are: This job role requires a master's or bachelor's degree or equivalent experience in data analytics, statistics, computer science, or other relevant fields. You will need to learn how to use Tableau, SQL, Oracle, Superset, and Vertica.
What You'll Do: This data analyst position applies to the automobile data and manufacturing department, where you will use data analysis to improve the vehicle production process. Your responsibilities will include data processing with SQL, calculating performance indicators using ETL jobs, and developing data metrics.
Systems Engineer, Datacenter
Who You Are: This is a senior role that requires a Master's Degree in Electrical Engineering or Computer Science and five or more years of relevant experience. You'll need the required experience in computer and networking infrastructure, deployment, Linux OS, storage systems, Python, DCIM, and systems monitoring.
What You'll Do: Your job responsibilities will cover monitoring, maintaining, and improving datacenter dashboards and developing automated user data collection tools. You will collaborate with engineering departments to implement data center solutions using data metrics.
Who You Are: This data analyst position is part of Tesla's supply chain department and requires either a bachelor's degree or equivalent experience in data science or supply chain management. It also requires two or more years of experience in data analytics or business systems.
What You'll Do: Your job duties will include building data models, querying and generating data visualizations, and researching and collecting data. You will work with SQL databases and logistic providers and improve the operational performance outcomes.
Data Annotation Specialist
Who You Are: This data annotation position is an entry-level job that requires a high school diploma and a passion for information technology and engineering processes. You will need a valid driver's license to qualify for the role.
What You'll Do: This job combines artificial intelligence, data science, and information technology fields. Your job is to label images for the company's deep neural networks using its autopilot labeling interface. Learning fundamental machine learning and computer vision concepts is necessary for this role.
Software Engineer, Data Platform
Who You Are: This software engineering position is open to non-degree holders, and you can get this job with a coding bootcamp certificate. It requires extensive knowledge of programming basics, data structures, Java, distributed systems, and backend services.
What You'll Do: This position will require you to build backend systems, facilitate distributed systems operations, and deploy tested codes. You will also be responsible for improving open-source technologies and working with data scientists and engineers to enhance platform efficiency.
Machine Learning Engineer
Who You Are: This machine learning engineer position requires six or more years of experience in data science, machine learning, and business solutions. It also requires two or more years of experience managing and developing machine learning models, SQL, data sets, and Tableau.
What You'll Do: As a machine learning engineer at Tesla, your job requires you to provide business solutions using machine learning, deep learning, and natural language processing. You are also responsible for training junior data scientists, building statistical models, and improving business outcomes using data analytics.
Machine Learning Performance Software Engineer, Autopilot AI (Dojo)
Who You Are: This job requires a Bachelor's Degree in Computer Science or Computer Engineering. It also requires experience with Python and C++. Having neural networking systems, Pytorch, performance analysis, and parallel program coding knowledge will increase your chances of getting this job.
What You'll Do: This AI job requires you to develop AI software that improves performance analysis and analyzes neural network models' training performance. You will also work with the Dojo system and suggest improvements for its HW architecture.
Business Analyst, Used Cars
Who You Are: This business position requires either a master's or bachelor's degree or equivalent experience in the business or economics field. You need to be proficient in SQL, Tableau, Power BI, Power Query, and Visio. You will need to also showcase your expertise in business.
What You'll Do: Your primary job duty is to use data and business analytics to improve the used car sales team's overall performance. Your tasks will include analyzing performance indicators, predicting future performance, and ensuring data integrity.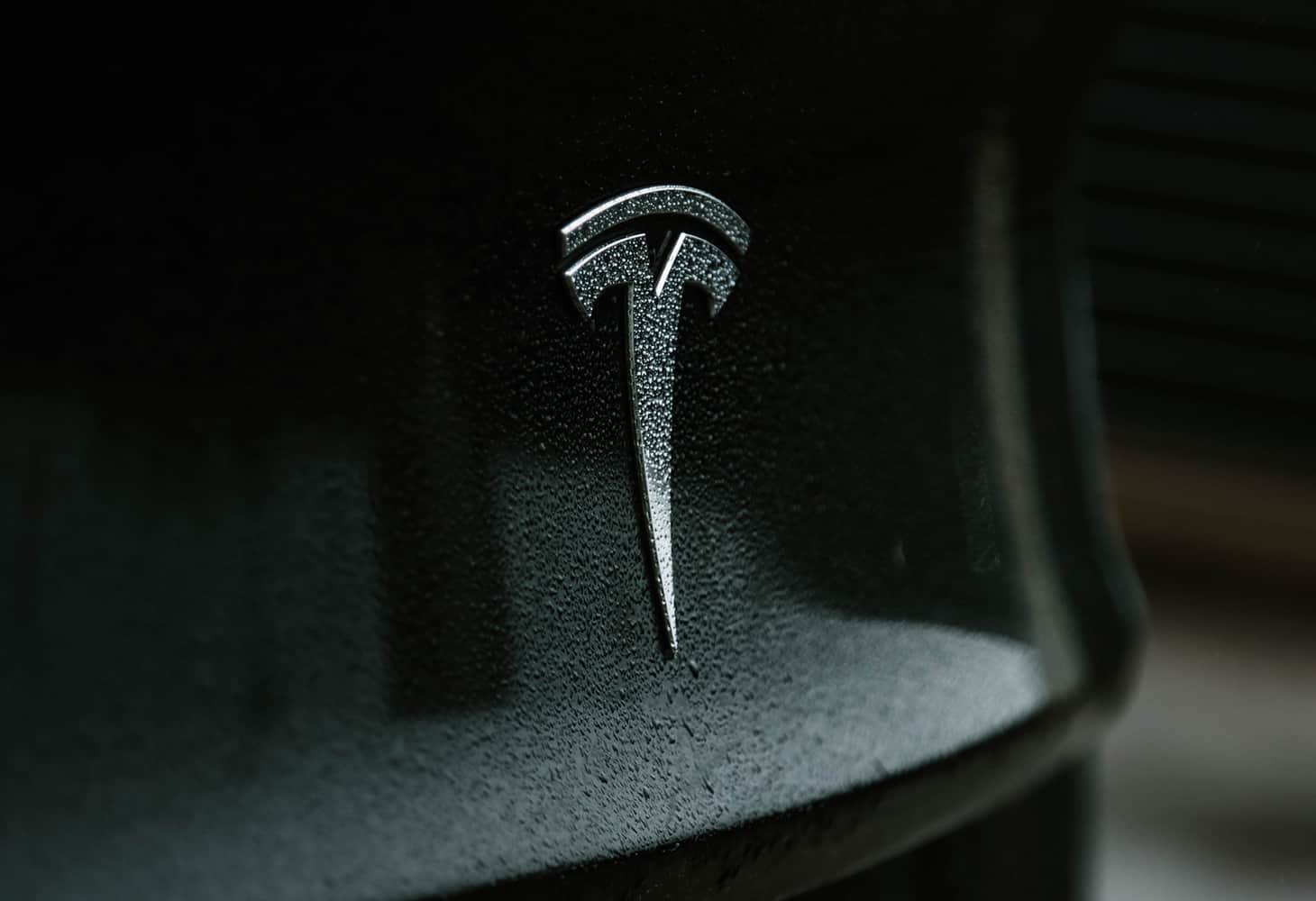 How To Improve Your Chances of Getting Hired at Tesla
Showcase your passion for sustainability.
Focus on your innovative skills and projects.
Customize your professional resume according to Tesla's desirability.
How to Get a Job at Tesla FAQ
Is It Hard to Land a Job at Tesla?
Yes, it is hard to land a job at Tesla, as the company's screening and job interview processes are long and extensive. However, don't let that stop you from applying. Even the former vice president of global recruiting, Cindy Nicola, once said that anyone can apply. If you never try, you definitely won't get the job.
Do I Need an Advanced Degree to Work for Tesla?
No, you do not need an advanced degree to work for Tesla. The company hires bootcamp and high school graduates and professionals with relevant work experience.
How Long Is Tesla's Hiring Process?
Tesla's hiring process can take anywhere from a few weeks to a few months. This candidate experience can be a tough one, but Tesla wants to be sure that it's hiring the kinds of thinkers who can be patient and flexible enough to fit into its inclusive environment.
What Is the Average Salary at Tesla?
According to PayScale, the average salary at Tesla is $98,000. Tesla has a generally high base salary for most of its job titles.