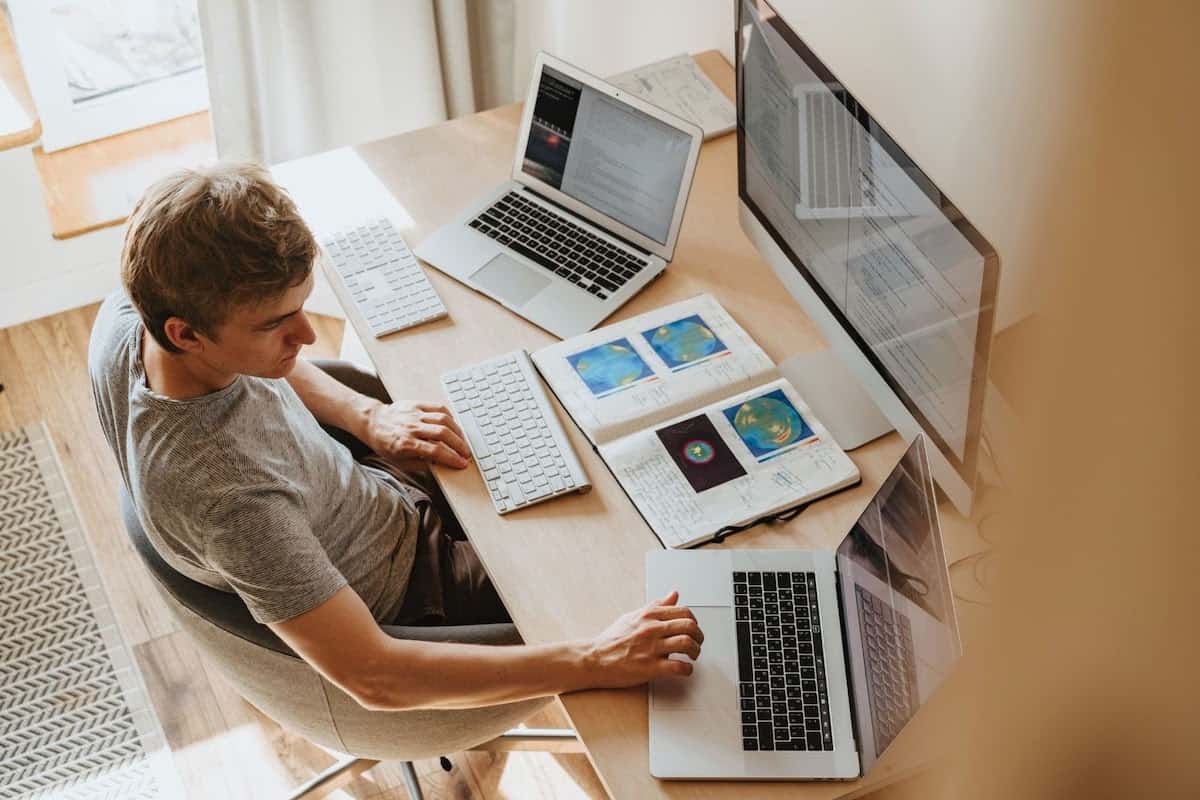 Why Technology Is a Good Career Path for Anyone
With so many potential industries to enter, choosing the right career path can be a difficult decision. However, technology should definitely be on your list of potential careers. The tech sector is one of the fastest-growing and most popular career paths today. But is technology a good career path?
The field of technology is broad and expanding. There are many different occupations at a ton of tech companies. From software engineer to cyber security specialist and graphic designer, there's a perfect career in tech for you.
As the world grows increasingly dependent on technology, technical skills can land you one of many rewarding careers in tech. In this article, we answer all your questions about tech careers and take a look at some of the best technology jobs out there.
The Benefits of a Tech Job
You can find a high-paying career as a backend developer, DevOps engineer, or any of the other popular tech roles that exist today. There are many benefits to these careers. Careers in the tech industry are in demand, cover a broad spectrum of subjects, and pay well.
Evolving and Growing Industry
Technology is constantly changing and expanding and will continue to do so for the foreseeable future. Tech companies offer tons of career opportunities every day. Tech is a solid field with job security. Tech careers have a projected growth rate that is much higher than the average for most careers.
In-Demand 
The world of today relies heavily on technology. This means that skilled professionals with technological expertise are greatly needed. In addition, these experts can work in almost any field. From entertainment to finance and everything in between, every industry can make use of tech experts in some capacity.
Niche Opportunities
Technology is a very broad sector with many separate niches. You can choose to specialize in a variety of skills and roles. This also provides an opportunity to move between niches and specialties. For example, you can start in graphic design and transition into database management or app development.
Salary
Tech careers tend to pay well. For example, computer programmers make an average of $89,190 per year. This is more than twice as much as the average annual wage for all occupations, according to the US Bureau of Labor Statistics.
Non-Traditional Pathways
Tech professionals don't necessarily need to hold a four-year degree. There are many non-traditional pathways you can take to pursue a career in technology. You can go to community college for an associate degree or find an apprenticeship. You can also attend an online bootcamp and get specific skills training in a short period of time.
Highest Paying Tech Jobs 2021
Below are some of the highest-paying jobs in technology together with a brief job description. They are listed from highest to lowest-paying according to the national median salary.
Network Architect
Average Salary: $116,780
Network architects design and manage communication networks, including local area networks (LAN) and wide-area networks (WAN). Typical tasks include installing routers, modems, cables, and other hardware.
This job is considered a senior IT role and requires more education and experience than some of the other roles on this list. As such, it has the highest annual wage on our list.
Software Architect
Average Salary: $110,140
Software architects develop, design, and implement software solutions. They create architectural blueprints and evaluation tools. They are also responsible for troubleshooting and often have leadership roles in software teams. These professionals also enjoy a very high median salary.
Data Scientist
Average Salary: $103,930
Data scientists must collect and clean data to reveal insights that can help companies streamline their operations and improve their bottom line. These experts may use machine learning tools for a variety of purposes, including performing statistical analysis and enacting processes to improve data quality.
Cloud Engineer
Average Salary: $91,409
Cloud engineers manage and monitor cloud software and are paid handsomely for it, with an annual wage that exceeds $90,000. These experts create, test, and implement cloud technology. They create disaster recovery solutions and work to enhance system operation.
Database Administrator
Average Salary: $89,102
Database administrators focus on storing and organizing a company's data. They manage, modify, and monitor databases. Database administrators generate reports for users from the databases they manage.
IT Manager
Average Salary: $88,481
Information technology (IT) managers are responsible for the IT department of a company. These professionals monitor performance, communicate expectations, and recruit new employees. They also monitor software, hardware, operating systems, and finances.
Network Security Engineer
Average Salary: $88,199
Network security engineers provide, deploy, and oversee different elements of security with regard to network software and hardware. They create and enforce security measures. Designing security strategies, analyzing records, and providing solutions are other key roles. They work to ensure the network is safe from breaches and other threats.
Network Administrator
Average Salary: $84,810
Network administrators manage computer systems and networks and ensure they are working properly. These technology professionals must have a strong suite of technical skills, including system administration, network configuration, and software installation.
These professionals must also have solid communication skills as they collaborate with several different departments and professionals. They must also be very organized. It is important for network administrators to learn constantly to keep their technical knowledge up-to-date.
Backend Developer
Average Salary: $81,161
Backend developers are in charge of building and maintaining the technology behind the elements that make up the backend of a digital product, namely the server and database. To become a backend developer you need to know web development languages and have expertise in databases, caches, servers, and application programming interfaces (APIs).
Database Developer
Average Salary: $75,738
Database developers test and implement improvements to databases. They also monitor databases' performance and are tasked with troubleshooting the system to ensure the data is safe. These developers work with other members of the development team to improve applications and databases.
Front End Developer
Average Salary: $75,310
Front end developers must have strong skills in computer programming. These software developers often specialize in web design, working with other members of the web development team to create exceptional web pages. They design and structure websites to make them as user-friendly, functional, and satisfying to use as possible.
Full Stack Developer
Average Salary: $75,057
Full stack web developers work on both the front end and the backend of a website. This means they are in charge of a website's structure as well as its visual elements. To do this, these software developers need a very wide skillset that includes programming languages like HTML, CSS, PHP, and JavaScript.
UI/UX Designer
Average Salary: $74,819
User interface (UI) and user experience (UX) designers work to create the best possible experience for users. To do this, they plan and conduct research and analysis on whichever product they are working on and send their feedback to other members of the team.
These professionals focus on the visual elements of digital products, including fonts, buttons, space, and layout. This means they need to have a background in graphic design. Their ultimate goal is to create interactive and user-friendly software.
App Developer
Average Salary: $70,577
App developers work to create and implement code for new applications. They must evaluate applications and update them as necessary. In addition, these experts develop handbooks and documents that describe the code and design of the app.
Business Intelligence Analyst
Average Salary: $69,743
Business intelligence analysts analyze data and produce financial reports that expose patterns that may impact the company's operations and future goals. They are also in charge of analyzing competitors' performance and communicating their findings to management.
How to Kickstart Your Tech Career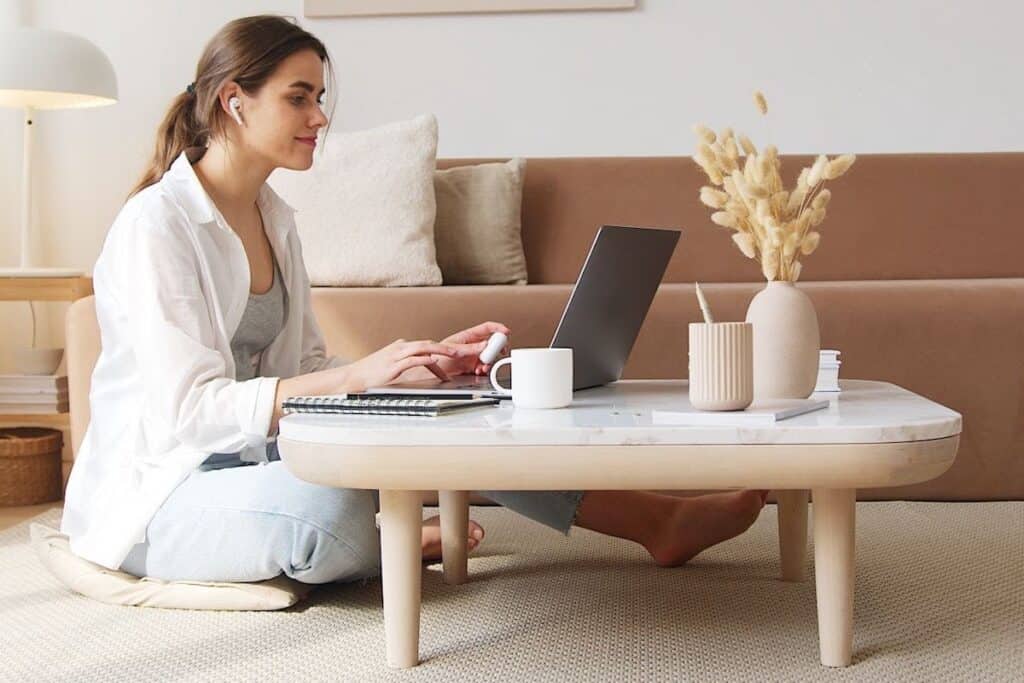 Although careers in technology are well-paid and require a high degree of technical expertise, you don't always need a degree from a university. There are many options to start your career in tech aside from attending college, including joining a coding bootcamp or even taking online courses to teach yourself what you need.
Coding Bootcamp
Coding bootcamps are cheaper than pursuing a university degree and can be completed in less time. The bootcamp curriculum is intense and focuses solely on the skills you will need on the job. Bootcamps have courses on a wide array of tech subjects, including programming, web development, cybersecurity, and DevOps development.
In addition, coding bootcamps generally offer a variety of scheduling options. Many bootcamps have in-person, online, part-time, and full-time courses. The icing on the cake is their career services, which help prepare the student for the job search through career advice, resume coaching, and interview preparation.
University Degree
The more traditional route to start a career in tech is by earning a college degree. An associate degree qualifies you for some entry-level positions, a bachelor's will prepare you for better-paid roles, and a master's program will give you access to more senior technology jobs.
Most tech professionals pursue majors in computer science, software development, or other tech-related subjects. However, these programs represent a significant time and money investment. Some schools offer scholarships and other financial aid options to help students pay for the degree program.
Technical School
Technical schools are two-year colleges that offer courses in business, finance, and information technology. Attending a technical school takes less time than pursuing a traditional university degree and is less expensive. Tech schools have fewer general education requirements so students can focus on the skills specific to their chosen career.
Self-Study
If none of the options listed above work for you, you can always try learning through online courses. There is a plethora of massive online open course (MOOC) platforms online with a near limitless supply of courses on almost any tech topic you can think of. Similar to bootcamps, these courses tend to focus on specific skills.
Coursera, edX, and Udacity are just some of the many such learning platforms out there. They all boast a large number of courses and certificate programs, ranging from beginner to advanced level. Some of these platforms offer financial aid and even have free courses.
Is Tech a Good Career?
Yes. Tech is an excellent career choice for almost anyone. Tech experts work in a variety of roles and industries. They can get the training needed for these roles through non-traditional pathways. In addition, the annual salary of a tech worker tends to be above the national average. These experts also enjoy job security as their expertise is always in demand.
Moreover, the career path for experts in the tech industry tends to be fairly flexible, with many opportunities for career advancement. Professionals with the same tech background can pursue a wide range of fulfilling and lucrative career options. Whether you want to become a DevOps engineer, cloud architect, or UI designer, working for a tech company or any other type of firm, tech is definitely a great career path.