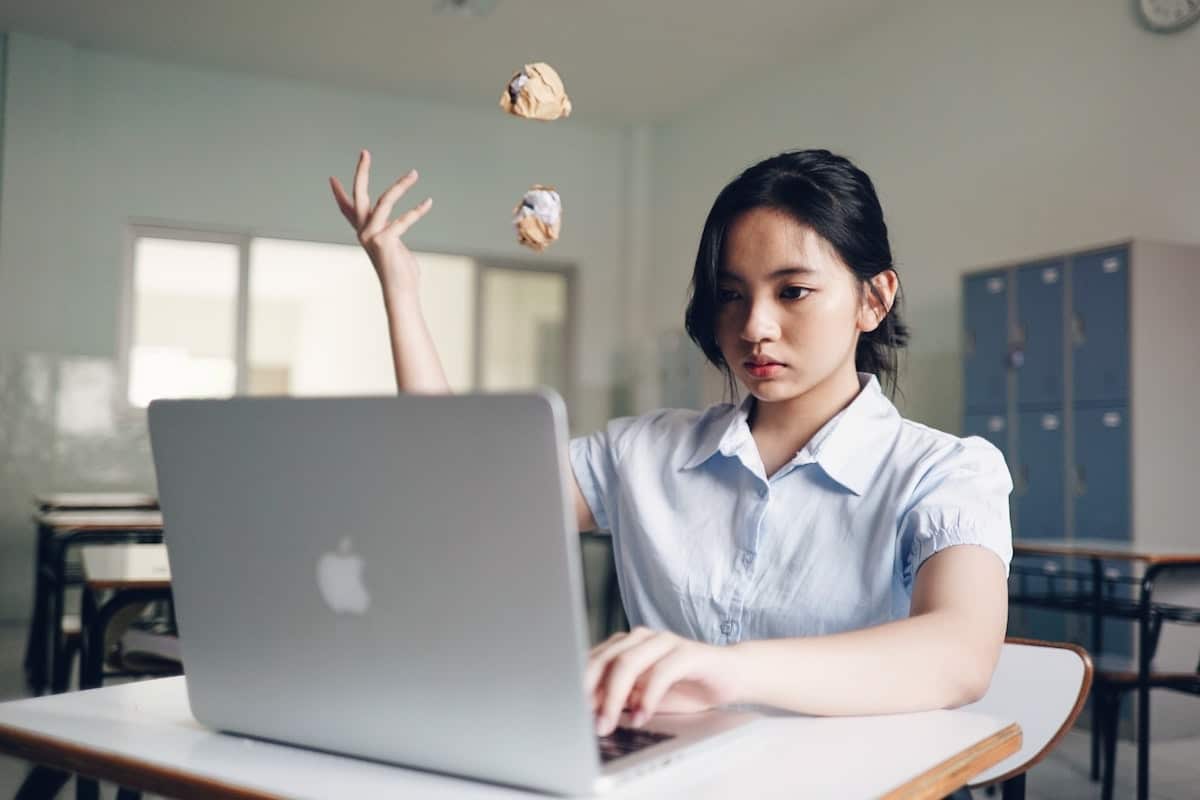 Is a Cyber Security Career Right for You?
Do you wonder if cyber security is hard to learn? Or how hard it is to earn a degree in cyber security? If so, then you have come to the right place for answers. This article covers what cyber security is, several entry-level jobs, why expertise in the subject is great for your career, and how to get into it.
A lot of work is needed to become a cyber security engineer, but any college student can apply a learning method that works, be it social or solitary. The way you learn makes studying and breaking into this industry easier. Sounds exciting? Let's get started.
What Is Cyber Security?
Cyber security is the practice of using technologies and techniques to protect a network. Organizations need cyber security teams to reduce network security risks and build secure infrastructures. These firms store boatloads of private information like consumer payment information, so losing this data to hackers isn't an option.
Expertise in cyber security can help you strengthen national security infrastructures and master cyber attack tools. Also, the chance to optimize a business's security network will always be available, so you'll have many job opportunities. There are many technical and non-technical skills for cyber security, and this skill set can open many doors.
Top 5 Skills You Need to Get into Cyber Security
1. Ethical Hacking
Cyber security professionals need to determine how cyber threats can occur, and they do this through the practice of ethical hacking, which is a strategy of hacking a system, with permission from its owner, to determine system vulnerabilities. This allows cyber security experts to know the current security situation and what the system lacks.
2. Data and Analytics
Data and analytic skills allow cyber security professionals to detect cyber attacks. Employers tend to require you to learn data analysis to preemptively prevent attacks from happening. Like ethical hacking, data and analytic skills also reveal a system's security weaknesses.
3. Digital Forensics
A cyber security expert must use digital forensics tools and applications to find abnormal activities when a security issue occurs. These activities can occur in various places and can disrupt a business's files, software, and consumer data.
4. Passion and Dedication
If you want to succeed in the cyber security field, you need to be a passionate and dedicated learner. Cyber security courses cover a large number of topics, and you need to stay ahead by understanding new and in-demand technologies. Passion and dedication are non-technical skills that increase your chance of enjoying a cyber security career.
5. Presentation, Communication, and People Skills
You'll often discuss network security risks and optimizing network protection with company stakeholders. To be convincing, you need to be a confident communicator who takes pride in how you present your work. Companies need assurance that your skills will prevent potential breaches.
Is Cyber Security Hard to Learn?
Learning cyber security is more challenging than many other study areas like business or economics. Yet, cyber security is not as intense as most engineering disciplines. Working in cyber security can also be stressful and overwhelming as your role is pivotal to a company's success.
However, success in a cyber security training program depends on the student. If you naturally carry important non-technical skills and are willing to commit to mastering the practical skills, cyber security is worth learning.
How to Get into Cyber Security: Become a Cyber Security Professional in 5 Steps
Getting a career in cyber security is exciting because you will have many options available. You can work in the public or private sector, for the federal government or for technology companies. However, there's a lot of learning to do for IT or network security careers. Our advice is to get started as soon as possible.
Here is a step-by-step guide on how to become a cyber security expert in 2021.
1. Learn Basic Technical and Soft Skills
Whether you want to become a cyber security engineer, analyst, or consultant, you need to learn fundamental soft and technical skills. You can use informal learning methods, like online tutorials, short courses, and guides, to understand basic cyber security concepts. Do this before committing to a cyber security program so you are prepared to learn.
2. Decide on Your Preferred Career Field and Work Toward It
There are cyber security roles in tons of technical fields. You can become an information security analyst, an ethical hacker, and so much more. Gain basic cyber security skills and take time to figure out where you'd like to navigate your career.
You can work toward a career by studying at cyber security bootcamps or completing a cyber security degree program at a university. Choose a program that teaches a wide range of topics if you don't yet know what kind of cyber security expert you want to be.
Ensure the college program or bootcamp you choose offers hands-on learning for practical experience and career services. Career services can help you explore cyber security job roles, build your resume, prepare for an interview, and land your preferred profession.
3. Take an Internship
This step depends on which learning route you opted for in step number two. If the learning institute you chose didn't offer career services, get an internship. Many companies prefer interns with university degrees.
It's still possible to find an internship if you chose a cyber security bootcamp instead, but finding an internship might prove more challenging.
An internship gives you first-hand experience in the cyber security field, which adds to your technical knowledge. Plus, working with a real cyber security team will increase your networking opportunities. Most companies even offer their interns full-time placements after the program.
4. Build Your Portfolio
You should start doing this during your internship or even before. Having a portfolio readily available is a fantastic way to share your work and impress potential clients. Your portfolio should mostly include your experience, skills, and the clients you've helped.
Your portfolio will prove you can successfully work in a cyber security team and address network security risks.
5. Apply for Your Dream Job
The learning route mentioned in step two can help you secure your dream career. Find out what experience and knowledge you need to get the job you want, and ensure you qualify. If you need to enhance your skills, remember, there are always short certificate courses and bootcamp programs to help you.
Keep in mind that while you might want to be the boss, senior positions often require years of experience, a Master's Degree in Cyber Security, or a PhD.
Is Cyber Security a Good Career?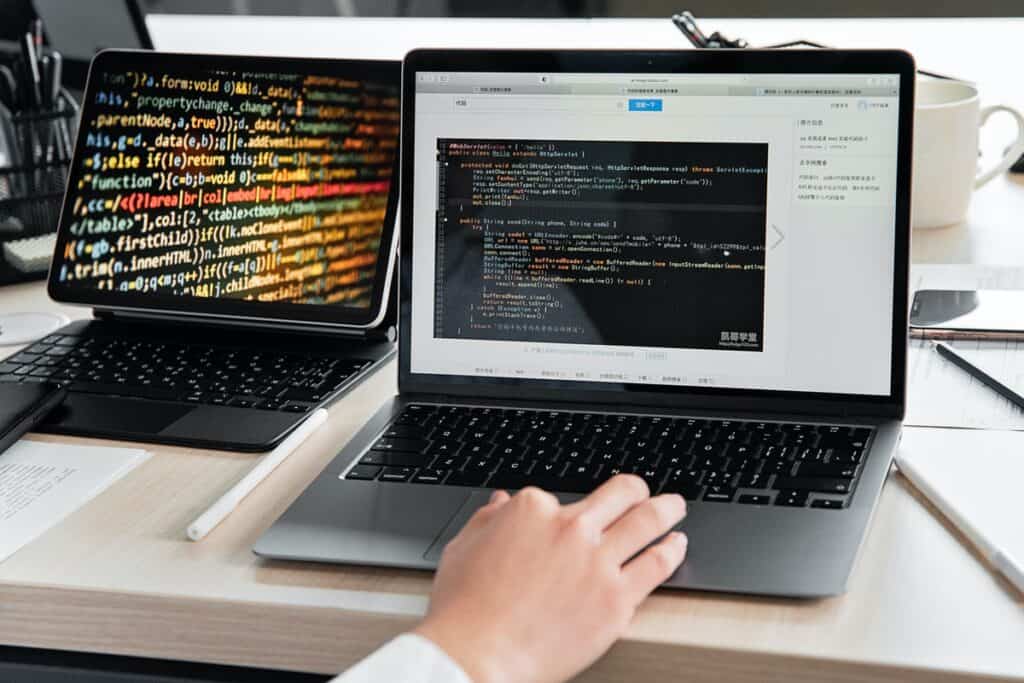 Cyber security is a brilliant career choice because the field is currently growing. The Bureau of Labor Statistics (BLS) projects that, between 2019 and 2029, the number of jobs for information security analysts will increase by 31 percent. This is a top choice for professionals who want job security.
Working in the cyber security space also provides diversity in your job opportunities. You will have the flexibility to work for yourself at home or for someone else in a nine-to-five. Cyber security is a rewarding career path that has many jobs with high earning potential.
What Is the Average Cyber Security Salary?
The average person with cyber security skills earns about $91,000 per year, according to PayScale. This is much higher than the national average salary. According to BLS, the median annual wage across all occupations is $56,310. Suffice it to say that cyber security jobs are highly lucrative, and senior cyber security positions are even more so.
Top 5 Entry-Level Cyber Security Jobs in 2021
IT Security Architect
Penetration Tester
Network Engineer
IT Auditor
Information Security Specialist
IT Security Architect
What they do. IT security architects design and build large-scale security systems in large organizations. These experts define standards, policies, and procedures for how a network security system should function. IT security architects also focus on primary network features rather than just a security framework.
Penetration Tester
What they do. A penetration tester is all about protecting a system from potential hackers. These professionals penetrate digital networks to reveal security weaknesses. Doing this secures networks against cyber attacks for an extended period. A penetration tester is a great position to start with for any cyber security student.
Network Engineer
What they do. These professionals develop computer networks according to what an organization requires. They also have to maintain networks and software applications. When problems arise, these professionals must apply their skills to deliver a secure network.
IT Auditor
What they do. IT auditors work to detect security vulnerabilities in an information technology system. Basically, they ensure there are no errors that would leak information or allow hackers into the network.
Information Security Specialist
What they do. This cyber security role involves managing various aspects of an organization's network security. Information security specialists monitor network events, investigate network issues, identify security risks, and establish security procedures. Overall, they aim to develop a secure network and keep it secured for as long as possible.
5 Best Cyber Security Bootcamps in 2021
Coding bootcamps are good for more than software engineering nowadays. A cyber security bootcamp is the go-to option for learning cyber security because you will gain the practical knowledge that employers want. Bootcamps know what employers look for, and they offer training for the requisite skills. There are also online, part-time, and full-time options available.
Studying through bootcamps makes becoming a cyber security professional easy because of the career services the schools offer. You can get lots of help to find the job you want and win over the hiring manager. Cyber security bootcamps have so many benefits that we would be remiss if we didn't give you the names of some of the best ones.
Flatiron School
Fullstack Academy
Springboard
Ironhack
Penn Cybersecurity Boot Camp
Is Cyber Security Hard? FAQ
Is cyber security a good career choice?
Cyber security is a great career choice because of the high job growth and diverse career choices. There is a strong chance you will be earning a generous salary, and you can become a cyber security professional through various learning routes.
Is it worth getting a degree in cyber security?
Most cyber security internships require professionals with a university degree. However, you can also land cyber security jobs and internships by completing a bootcamp program. Ultimately, it's your choice whether you want a college degree in cyber security or a bootcamp certificate. Both options will work.
Is math needed for cyber security?
Cyber security, like most technical jobs, requires math. For entry-level jobs, you might get away with knowing high school-level math only. However, those in intermediate and senior positions need to know advanced math.
Is cyber security a stressful job?
Yes, cyber security is a stressful job. These professionals have to protect millions of consumers' data, and that's a responsibility with profound implications. Businesses invest a lot of trust in the expertise of cyber security specialists, and if these experts fail them, the outcome is dire.