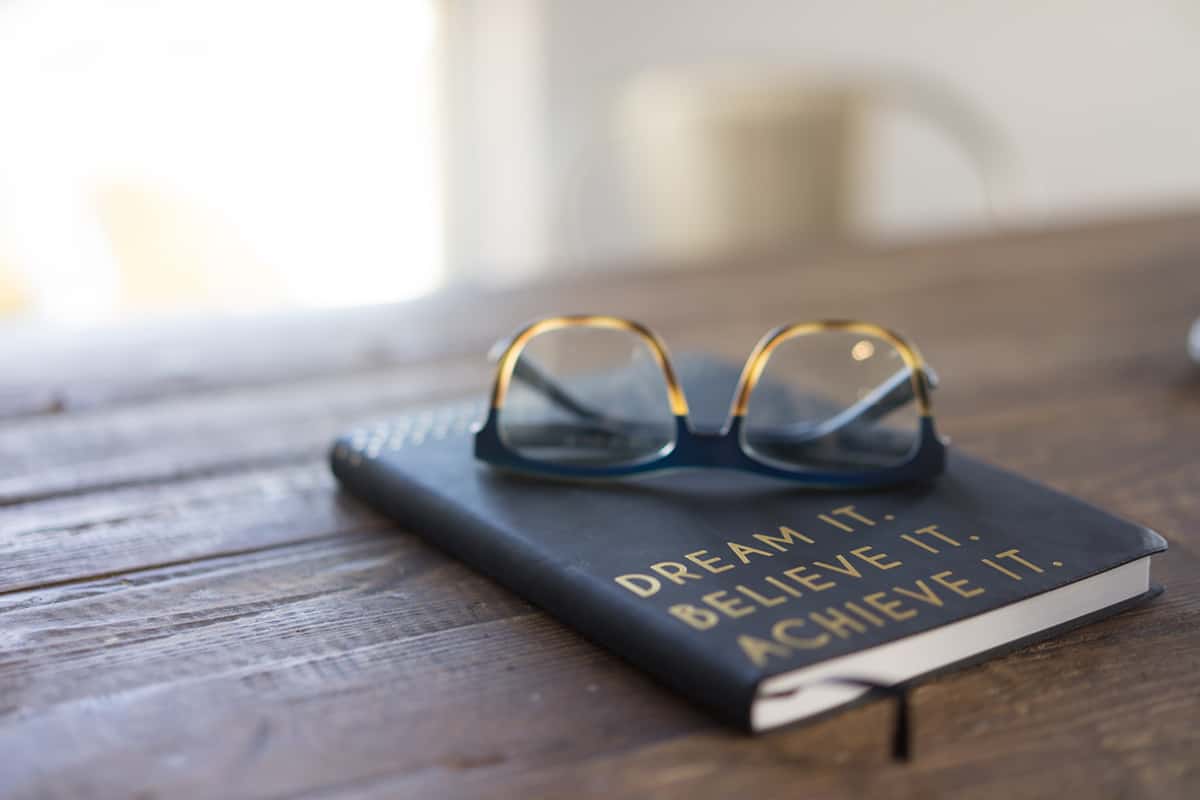 How to Change Careers in Your 30s or 40s
The job market is constantly evolving, as are the qualifications required to land these jobs. Today, it's possible to switch careers with no experience. For example, you can switch to a well-paid job in tech fields such as data science, software engineering, and web design without a bachelor's degree.
So, why stay stuck in a career path that you don't like? Give your dream job a chance and don't let your age stop you. If you are looking to change careers in your 30s or 40s and don't know where to start, you have come to the right place. Keep reading to find out how to make a career change.
Why Start a New Career?
Career stagnation, work flexibility, salaries, and personal priorities can contribute to you wanting to change your career. Pivoting careers is easier and more fruitful than ever due to the emphasis on skills-based resumes and more remote opportunities.
According to Indeed's report on career change, nearly 49 percent of workers in the US have made a dramatic career change and a whopping 88 percent of career transitioners claim they are happier.
Today, the wide range of educational institutions and online courses make it easier to acquire relevant skills and build your professional experience for a successful career transition. It's worth looking at coding bootcamps if you're interested in tech, as they provide tech training and career coaching to help you get job-ready in a matter of weeks.
How to Know If You Need a Career Change
It's important to look out for both physical and mental signs that you're ready for a career change. The signs differ from person to person and also depend on your circumstances and professional experiences. Below are some of the physical and mental signs that can be an indicator that you need a career change.
Physical Signs
There are several physical signs that indicate a need for a career change. They include physical exhaustion, body aches, sleepless nights, and health consequences. The signs will vary according to the type of job, job duties, and the required skill-sets.
For example, if your workplace is miles away and you have to take several busses to get to work every day, you might suffer from a lack of sleep and develop other health problems. If you constantly fear for your physical wellbeing or are diagnosed with health issues due to the nature of your job, then that's a clear sign it's time to change careers.
Stress can also lead to many physical symptoms that can have a bad effect on your overall health. It can lead to headaches, poor sleep, and exhaustion.
Mental Signs
There are several mental signs it's time to change careers, including low self-esteem, constant daydreaming for a more meaningful career, and boredom. The pressure of having a secure job and paycheck often keeps professionals from pursuing their career dreams and causes massive stress.
If you find yourself mentally exhausted from the thought of going to work and doing the same job every day, then a career change might be a good option for you. If you lay wide awake at night dreading the thought of going to work every day or your mind constantly wanders to different jobs you could have.
Being bored is another clear sign you could make a change. For example, if you work in a career field that requires you to just do repetitive tasks and you feel unfulfilled professionally, then look into other career choices.
Things to Consider Before Committing to a Career Switch
There are several things to consider before committing to a career change. This can include your wellbeing, salary considerations, and interests. Keep reading to find the different factors you should be aware of before jumping into a new career.
It might be the company not the job
The first step before committing to a career switch is to make sure your current career is wrong for you. Ask yourself if you are tired of working at your position or you no longer value your company.
If your answers point to workplace faults instead of your actual position, then look into different companies. If you attribute your pain points to your job duties then it's time to start searching for a new career path.
You might actually earn less 
Depending on the field you want to pursue, know that your salary package might differ depending on your relevant experience, qualifications, and transferable skills. If you choose an industry that is entirely new to your professional background then you will need to start at an entry-level position.

This means there is a possibility of a decrease in your compensation rate compared to your previous job. However, as you gain job experience and move up the career ladder, your salary will increase.
Learning new skills can be tough
A change in your career path will typically require you to learn new skills. Depending on your current profession and the field you are interested in you might have to learn everything from scratch.

For example, if you are an accountant looking to enter the data science profession, you will need to start with the basics. Keep in mind that learning new skills can be tough and require you to commit yourself 100 percent to your new line of work.
It's a substantial time commitment 
Changing a career also requires a big time commitment. You will need to allocate time to educate yourself, look for a new job, and prepare for an interview. The amount of time it will take will vary depending on your career of choice and educational route.

If you choose to enroll in a university degree program, it might take you 4 to 5 years to complete, but if you choose to attend a coding bootcamp, you can get job-ready within a couple of months. Just know that you might have a large gap in employment while you commit to acquiring qualifications for your future job.
Your dream job might not have good prospects  
Another major factor to consider before committing to a career switch is the salary and outlook projections of the field. Look out for the average compensation rate and check the US Bureau of Labor Statistics (BLS) website to see whether your field of choice is profitable and in demand.

For example, if you choose to pursue a job as an announcer, know that the BLS reports its job outlook rate will be just 1 percent between 2019 to 2029. It's worth choosing a career that has a higher job outlook rate.
 How To Make a Career Change After 30: Step-by-Step Guide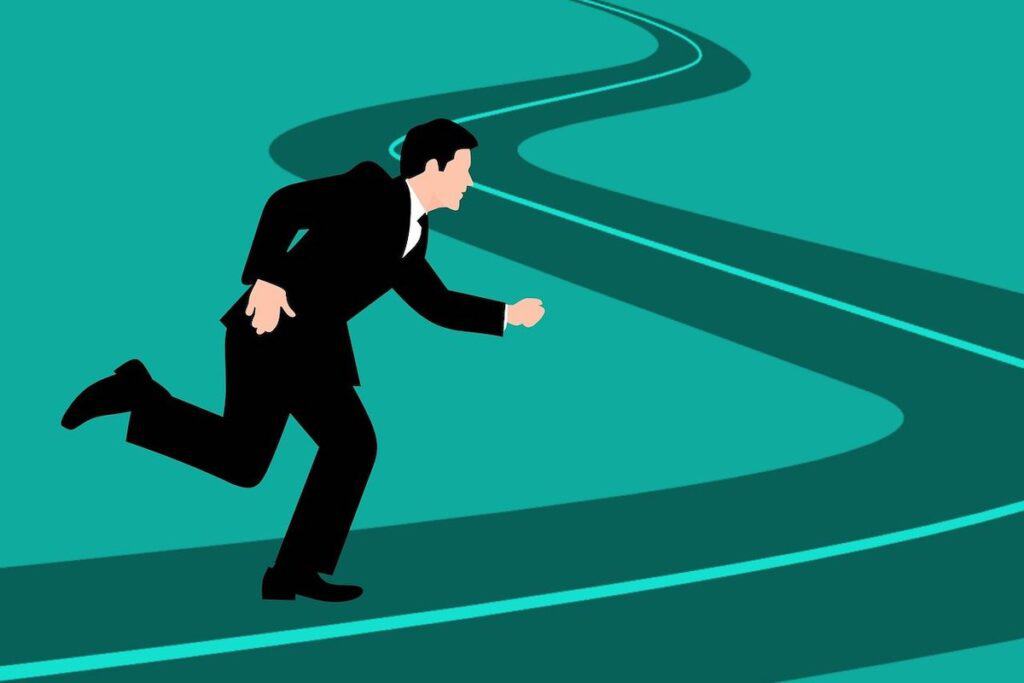 If you are thinking about making a career change after 30, then know that it is definitely possible. With the retirement age rising, you still have half your career in front of you so it's worth finding something you enjoy doing.
So, don't let the fact you are in your 30s or 40s put you off. Invest in a profession that gives you joy and work satisfaction. Just like any career switcher, you will need to create a step-by-step plan to embark on your journey to a new profession. Below are 10 steps to help you get started.
Assess your current work situation
The first step to thinking about a career change is to assess your current work situation. If you start to feel mentally and physically drained and find yourself interested in other professions, then it might be time to look for a new career.
Be sure to evaluate all aspects of your professional exhaustion. Identify the factors causing you distress. Some factors include low salary, career stagnation, lack of challenges, and having dreams of another career.
Narrow down your fields of choice
Once you know that you need a career change, start researching the different fields you might be interested in. You can start by taking career quizzes and meeting with career coaches to determine a profession that suits you best. Look into factors such as job outlook rate, average salary, educational requirements, and work-life balance.

Be sure to choose a career that aligns with your professional interests and life goals. Today skill-based certificates and short-term bootcamps make starting a new career a more accessible option.
Consider a job similar to your profession
Consider pursuing a career change that somewhat aligns with your current profession. This will shorten the process and increase your chances of getting a mid-level to senior-level job. Look for different job opportunities in the field and find a profession that resonates with your interests and goals.
Research your chosen field
After finalizing the career of your choice, start researching more about the field. This step might vary depending on your previous work experience, and skills. Start by looking for the required education and experience for the position.
The next step is to research the different available educational avenues that will help you achieve your goals. Choose a route that is financially sound and matches your schedule preference. Join the online discussion groups and read articles to gather further information specific to your career interest.
Set your goals
With a chosen career, it's time to set your professional and personal goals. Evaluate the time it will take to become ready for your future job. Use your previous experiences to your advantage and set your goals. Be realistic about setting your expectations of getting a dream job. Depending on your background, you might have to start at an entry-level position.
Create a game plan
After completing the research process, you are ready to start creating a solid plan. Create a list of goals and add the steps required to achieving them. At this stage, you should be finalizing your educational pathway.

We recommend choosing a reputable institution that provides ample hands-on experience and current industry skills to get you job-ready. If you are interested in tech fields such as data science, software development, or cyber security, look into coding bootcamps that offer job guarantees or other forms of career support.
Learn the skills
Now it's time to attend the coding bootcamp, take the professional certification course, or enroll in an undergraduate or graduate program. You should use this stage to gain professional recommendations from your professors and start building an impressive portfolio with relevant project experiences and skills.
Gain industry experience
After obtaining the required educational qualifications, you'll typically need to gain some professional experience. It's always beneficial to have industry experience in the current job market. Start by applying for internships or sign up on freelance websites such as Upwork and Fiverr.

This step will also vary depending on your choice of career. For example, if you obtained a degree in civil engineering, you can apply directly for entry-level jobs. However, if you learned UX/UI design, you can acquire experience via freelance work before applying.
Prepare for your job search
You are now ready for the job market, so it's time to start your job placement preparation. Join networking groups and attend free career seminars specific to your profession to get job prep tips. Perfect your elevator speech, get your resume and cover letter proofread by a professional, and start your interview prep.
Apply for your first job
The final step is to apply for the jobs you desire. Be aware that you might need to start from scratch at an entry-level position. However, as you gather experience, you will move up the career trajectory. Search for jobs on popular job search websites and company websites.
5 Tips to Change Careers at 30
There are a few things you can do to make it easier to change careers at 30. This could include talking to a career coach or gaining further education, depending on your individual situation. Below we've rounded up five tips to help you change your careers at 30.
Go back to school
If you want to change careers and can afford to get an advanced degree, then go back to school. If you already possess an undergraduate degree, you can simply apply for a graduate program that aligns with your new career interest.
Identify your transferable skills
Write down all your transferable skills and natural abilities that apply to your new career field. Be sure to highlight your in-demand skills during the application and hiring process. You can also gain new skills through unpaid work such as voluntary work.
Meet a career counsellor
Having a clear career goal will make the process of shifting careers easier. One way to achieve that is to seek help from career counselling professionals. They can help you decide on your desired career paths and the steps required to get there.
Rewrite your resume
Before applying for jobs in your new chosen field, you should rewrite your resume and portfolio. Make sure to tailor it to your new choice of career and highlight skills and experience that are relevant to that field.
Set a timeline and stick to it
It's a great idea to set out clear goals and set a timeline. Ensure the timeline is realistic to your personal and financial situation and stick to that timeline.
5 Tips to Switch Careers at 40
Changing careers at 40 can be easier than you think. You will have more experience and transferable skills and can bring a new perspective to your chosen role. Below are five tips for switching careers at 40.
Take advantage of your professional experience
Use your 20 years or more of experience to your advantage. You'll have a much better idea of what you do and don't want from your future profession. You'll also have much more interesting experience to bring to the role compared with other candidates.
Choose a fast-track educational route
Find a recognized short-term educational route that will provide you with all the relevant industry skills in a shorter amount of time. Look into coding bootcamps and certification courses.
Meet a career consultant
Meet with a career consultant and take career assessment tests to identify your future career of choice. They can also help with resume writing and mock interviews to help you prepare for the hiring process.
Use a recruiting company
Reach out to a professional recruiting company to help you land your dream job. They are very interested in people with wide-ranging experience and have direct contact with employers in specialized career fields.
Be open to an entry-level position
Although starting at an entry-level position despite 20 years of experience might seem frightening, be open to that possibility. Depending on your career of choice and background, you will need to start from the beginning. However, you'll be pursuing a career of your choice and are likely to be able to rise within the company quickly.
Best Data Science Jobs for a Career Change
A popular and ever-growing job field is data science. Shifting to a data science career comes with job security and a high compensation rate. According to BLS, computer and information research scientist professions are projected to grow by 15 percent between 2019 and 2029.
Data Scientist
Average salary: $96,455
A data scientist is responsible for collecting, analyzing, managing, and interpreting structured and unstructured data for business growth and needs. You can become a data scientist by getting a bachelor's degree or via a coding bootcamp.
Machine Learning Engineer
Average salary: $113,143
As a machine learning engineer, you work with databases and software to design algorithms and artificial intelligence (AI) and deep learning systems. Your job duties also include maintaining and programming technologies to be more efficient. You can get a STEM degree or attend a machine learning bootcamp to pursue this career.
Data Analyst
Average salary: $61,754
To become a data analyst, you can either get a college degree, take online courses, or attend a coding bootcamp that covers data analytics. Your job duties include data mining, data analysis, data visualization, and creating efficient business strategies using data.
Database Administrator (DBA)
Average salary: $73,323
As a DBA, your job duties include ensuring the security, proper maintenance, and high performance of databases. Similar to other data-led jobs, you can get a coding bootcamp certification, take online courses, or get an associate degree to become a DBA.
Data Engineer
Average salary: $92,519
As a data engineer, your job duties include creating and maintaining an efficient data architecture and providing easy access to stored data. You can become a data engineer by getting a degree in computer science, data engineering, or attend a coding bootcamp.
Final Thoughts
For all 30 and 40-year-olds out there looking for a career change, know that it is 100 percent possible to do so. You can identify your telling signs, research your fields of interest, and set a goal to start working at your dream job.