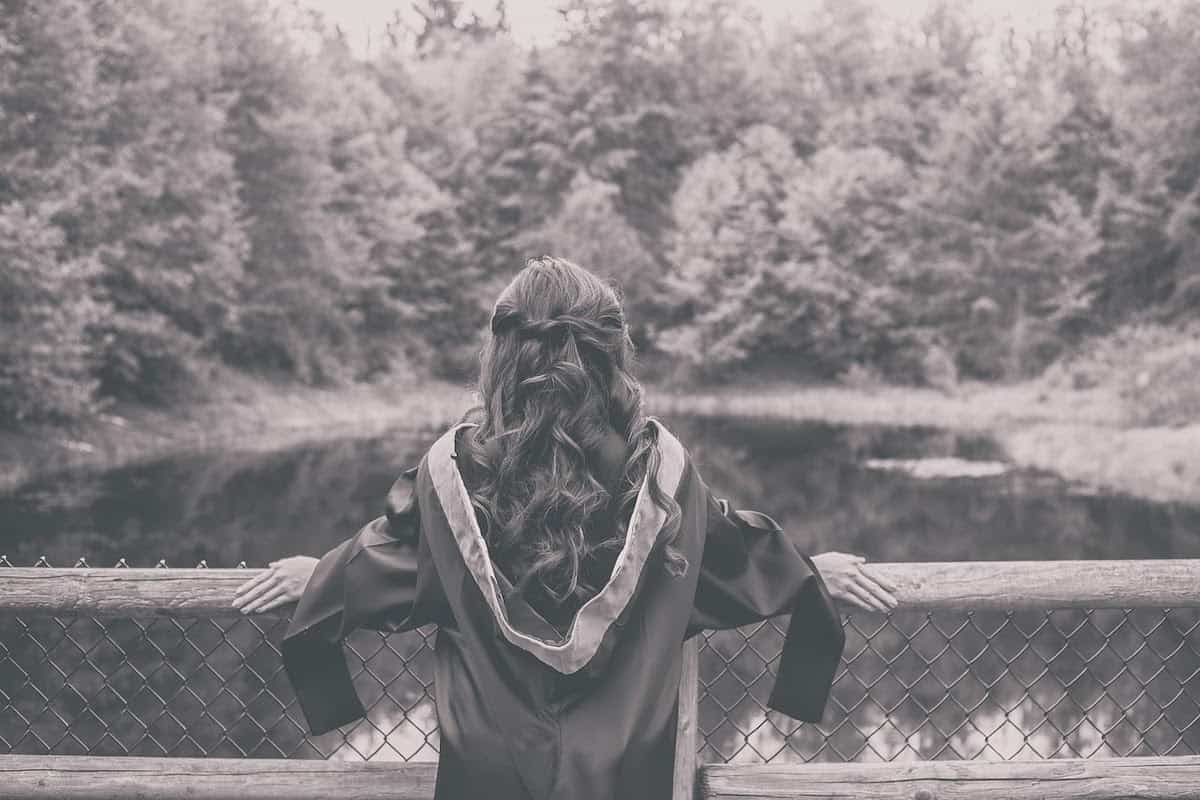 Choosing an MBA with a Data Science Specialization
There are a few terms used to describe a Master of Business Administration (MBA) with a data-driven specialization. Some of those include a Data Science MBA or a Data-Driven MBA. Programs like this are usually offered by a graduate school of business, like Georgetown University's McDonough School of Business.
Even after getting an undergraduate degree in data science, the admission process for a program like this is rigorous. The programs focus on the business applications of data science, including business intelligence and analytics, marketing metrics, project management, and human resource management.
You must make sure you enroll in a program that has a concentration in business or data analytics. This article seeks to help provide some clarity on what choices are available to you and guidance about which one will be best for you.
What's an MBA with a Data-Driven Specialization?
This kind of MBA is a business degree that has been designed to teach captains of industry the fundamentals of data science. It is usually offered by a graduate school of management or business. It offers core classes on subjects like machine learning models and business analytics practice.
Why Pursue a Data Science MBA?
The biggest motivation for somebody pursuing an MBA in Data Science is the opportunity to become a captain of industry. In some cases, because of your professional experience, you will have already built up the management skills needed to succeed at that level.
However, in pursuit of a data specialization, you might still need to learn advanced data analysis and bolster your information management skills. A full-time MBA program, or a longer two-year program, can help you do just that.
Below are three key reasons to get an MBA with a data science concentration.
To Accelerate Your Learning
The MBA programs on our list provide options for you to study full-time or part-time. They also offer opportunities to complete your credits for core classes either on campus or online. Learning online often means you can study at your own pace.
With a live online format, your remote courses will be no different than that the classes you'd take in an on-campus program, and you won't ever have to compromise on your career goals. You can also build your skill set without having to spend an excessive amount of time or money.
To Merge Your Skill Sets
A typical school of management or college of business will equip you with the standard financial and management skills a corporate environment demands. A Data Science MBA provides you not only with specialized analytical skills but also a platform to merge the two skill sets and prepare you to make decisions in a 21st-century world.
To Take Your Career to the Next Level
An MBA program is designed for business students, and the emphasis will be on business operations and business analytics. The real goal here is to advance the careers of working professionals who are trying to secure a more prosperous future.
MBA with a Data Science Specialization and MS in Data Science: What's the Difference?
The Master of Science (MS) in Data Science and an MBA with a data science specialization are two different kinds of Master's Degrees in Data Science. While the MS is a technical degree program, an MBA with a data science specialization teaches you business skills, preparing you for management, strategic decisions, and corporate governance.

Data Science Specializations You Can Pursue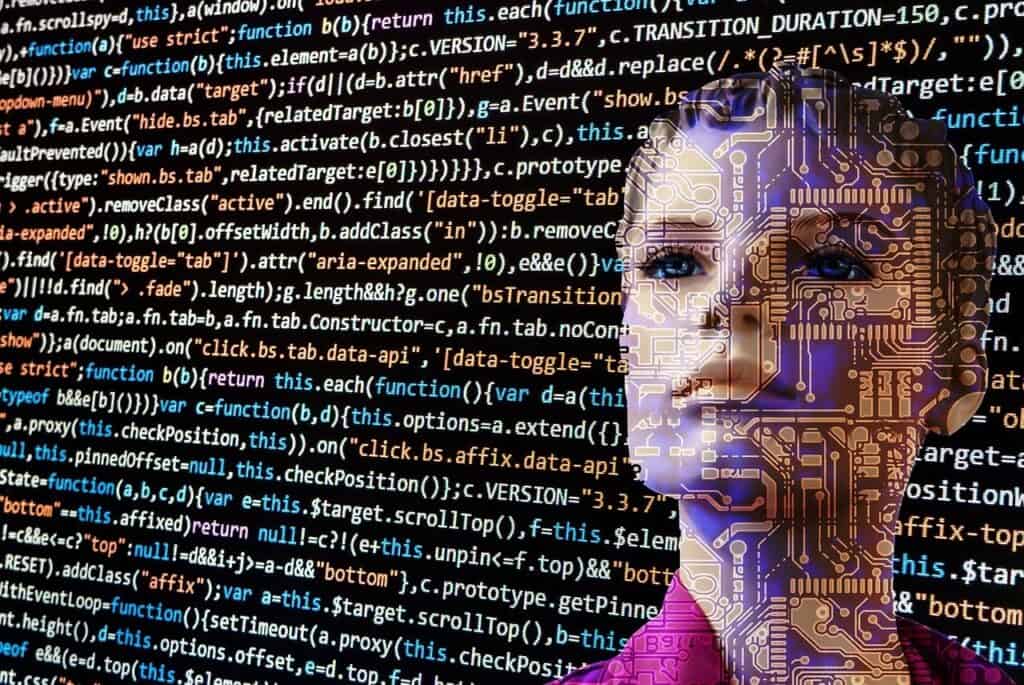 There are many data science specializations to choose from. However, with any of the existing specializations, you will become more competent with credit risk models, marketing metrics, machine learning models, and advanced data analytics. All of these factors prepare you to function efficiently in a variety of industries.
Data Science or Data Analytics
The emphasis with this area of specialization is on helping you understand the role of data in the real world. Data science and data analytics are all about consuming data, interpreting it, and then visualizing it.
Once that data has been processed, it is then used to help make strategic decisions. That is what this area of study is geared towards. It should take you just over two years to complete an MBA program like this, depending on the format you choose.
The key to succeeding in this concentration is developing a meaningful grasp of the big data life cycle. A major component of that is building a strategic framework based on feedback from multiple organizational elements.
The MBA in Data Analytics is a degree suitable for somebody who wants to become a data analyst, data engineer, or data architect, or business analyst.
Information Systems
The two key facets in this area of data specialization are leadership and coding, although some of that will depend on the MBA program you're enrolled in. A typical format will take you about one year to complete if you're a full-time student. During that time you will be trained to code, which is vital to any computing education.
Coding and other technical components of computing and information systems are things that can be learned in isolation through online courses or relevant bootcamps. The MBA program, however, equips you with the skills that you need to integrate these technical elements with business and management.
The key to success in this program is figuring out the best way to have tech innovation guide the future of business. That's done through the use of common technical skills like data modeling, risk analysis, and even elements of cyber security. The top job titles to pursue with this specialization are information systems analyst and systems administrator.
Business Intelligence
A business intelligence MBA is centered around a world that is more global, sustainable, and digital. At the very core of business intelligence is the notion that one can consume big data, interpret that data, and then use it to make better strategic business decisions.
An MBA in this area of data science goes well beyond learning big data. The specialization also emphasizes things like machine learning and design thinking, both of which are geared towards the creation and implementation of sustainable business models.
A significant detail about a business intelligence specialization is that it incorporates other data science elements. You'll learn about analytics strategies, technology and information systems, and analytics modeling.
Data Science MBA Formats
Different MBA programs offer varying amounts of flexibility, discipline, interaction, and experience. Before you decide which format to adopt, you need clarity on your schedule and prior commitments. You'll need to use self-awareness and be honest with yourself about how disciplined you are.
You'll also need to know how much interaction and collaboration is optimal for your learning style. Take into consideration how much business experience you have, which will affect the time it takes to complete the degree.
That's a lot to keep in mind, but don't sweat it. Just use the three criteria below to determine which format is best for you.
Full-Time or Part-Time?
A full-time MBA in Data Science will be your quickest route to completion. The program, which should take about 18 months to complete, usually includes around 12 classes, a combination of core courses and elective courses. A full-time MBA program may take longer than 18 months for foreign students and those with no previous business experience.
Typically, someone who does not have a business background can expect to take about 20 months to complete the MBA program. That will allow some time to complete a few foundation courses, for a total of 15 courses rather than 12.
A part-time MBA program in data science is designed for working professionals, who generally aren't able to fit a full-time program into their schedules. Depending on your flexibility and work ethic, a program like this will take between 24 and 60 months to complete.
A part-time MBA program features the same courses as a full-time program. Which one you opt to pursue is entirely your choice. If you have the flexibility, you should try and enroll in the full-time program.
Online or On-Campus?
With an online program, you could complete your MBA in around 18 months. The major benefit of an online program is that it allows you the flexibility of a part-time program without ever compromising on the substance or the quantity of the work you are completing. It means you can continue to work and you won't have to sacrifice time with your family.
Depending on your business education background, you will need to complete between 12 and 15 courses. You'll need to pass foundation courses, core courses, and electives.
Standard or Accelerated?
Accelerated programs are completed online, unlike on-campus and full-time programs. These programs also usually come with the opportunity to pursue a dual degree, which is attractive for a data science student.
An accelerated dual degree allows you to complete both your MBA and a whole other master's program in less than five years. The time you take to achieve the desired outcomes will hinge on things like flexibility, discipline, and your need to interact or collaborate with others.
To complete a dual degree program, you will seldom be required to take more than six additional master's courses on top of your MBA course load. If you are enrolled in a different master's program, you will only need around eight MBA courses to complete the dual degree. The exact number of courses, of course, will hinge on the policies at your school.
Do You Need a GMAT Score?
No, you do not need a GMAT score to qualify for a Tech or Business Analytics MBA, both of which are kinds of data science specializations. If you enroll at NYU Stern School of Business, for example, you will be presented with an opportunity to waive the GMAT, the GRE, and the EA assessment.
There are caveats though, one of them being that you will need to meet a separate set of requirements to qualify for entry to your graduate program of choice. Some of those requirements include things like professional experience, previous academic achievements, and a strong background in business or economics.
In some instances, you will not even be required to try to meet those requirements, which means there is no need to have your GMAT waived. You still need to research whether the MBA you get with a GMAT waiver carries the same weight in the eyes of employers.
Choosing the Right Data Science MBA
When you enroll in a Data Science MBA, you need to do your research and make sure the courses will give you a set of advanced skills and actionable insights.
You need a Data Science MBA that bolsters your analytics and information management skills, whether you are enrolling in a two-year program, a full-time MBA program, or a specific concentration. Below are the two critical areas most likely to determine if you will achieve the desired career outcomes.
Accreditation
You should find institutions that are accredited by either AACSB International, AMBA, or EQUIS. The AACSB-accredited programs are the ones with the most rigorous academic standards. They are more likely to be reputable and prepare you for the workplace.
Cost
Your education should be affordable while meeting all of the above standards and providing you with the best bang for your buck. It's best not to start your new career with a suffocating amount of student loan debt.
Top Data-Driven MBA Programs
The top data-driven MBA programs offer a wide variety of courses designed to equip you with marketing and management skills. They are offered by business schools where you can develop your business acumen by learning about supply chain management, strategic planning, and business issues in general.
From there, you will then build on your technical skills like predictive analytics, prescriptive analytics, advanced analytics, marketing analytics, statistical analysis, and business analytics. The business analytics concentration prepares you to be a business leader in a data-driven world, better equipping you for financial management.
The MBA in Business Analytics curriculum at Babson College has been designed to improve your data-driven decision-making. You have the option to sign up for the full-time program, where no GMAT or GRE score is required. The full-time curriculum should take between 12 and 24 months to complete. Professional experience is a prerequisite for all formats.
Alternatively, you can enroll in the part-time business analytics curriculum, which could take you a little longer to complete because you can complete the curriculum at your own pace. The part-time business analytics program is completed online, which offers you scheduling flexibility, but also promotes discipline.
The third curriculum format will be to complete the MBA program live online. This format should take you around 21 months to complete. While the online classes are convenient, the real-time schedule introduces an unavoidable element of rigidity.
In addition to the MBA in Business Analytics, there is an MBA in Business Analytics and Machine Learning. This concentration is geared towards helping you make more informed decisions in the workplace, enhanced by stronger business insights and business planning.
This MBA's business analytics concentration will take between one and two years to complete, depending on the format you choose. At the end of the program, you will have completed 36 credits and covered subjects like marketing, strategic management, and data warehousing.
At Baker College, you can take your business intelligence classes online or on campus. There is also a live online option. All three formats will produce the same outcomes. The most compelling of those three options is the online format because it allows for greater flexibility and will allow you to do your learning at your own pace.
While the live online format is also compelling, its real-time classes mean you'll have to rearrange your agenda around a set schedule. To enroll in any of the program formats, you need to have some professional experience.
The MBA Business Analytics program at Bryant University can be completed during the standard two years and you will be expected to attend classes twice a week on campus. The business analytics classes will usually be at night, as this format has been designed for the working professional who needs a little more flexibility.
There is also a full-time Business Analytics MBA program, which can be completed over one year. It has been designed to cater to both recent graduates and working professionals. When signing up for this business analytics program, you will be expected to submit a statement of objectives, an updated resume, a faculty recommendation, and transcripts.
To enroll in this business analytics program, admission requires that you have macroeconomics, microeconomics, and statistics courses in your background. Some professional experience is also expected. The data-oriented curriculum covers data mining and predictive analysis, marketing, and large-scale data analysis.
The MBA at CSU Fullerton's School of Business and Economics offers a concentration in Information Systems and Decision Sciences. This MBA concentration branches off into two major components, Business Analytics and Information Systems. Both areas of this concentration place an emphasis on finding ways to help companies make better decisions.
One of the admission requirements for this Data Science MBA is to submit GMAT or GRE scores. Alternatively, you can pursue the waiver option during admissions. You will also need to submit a professional resume, statement of purpose, and a leadership and creativity statement. International students will be expected to meet an additional set of requirements.
There are two MBA degree formats at CSU Fullerton. The first is the Fully Employed MBA (FEMBA), which should take you about 36 months to complete. It consists of 43 credit hours, 22 of which will be foundational core units, and the remainder will be general electives and concentration courses.
The second format is the Flex MBA program, which requires the same amount of coursework, but you will have the option of completing the program either full-time or part-time. The Business Analytics concentration can be completed within 24 months in this format.
The MBA Major in Business Analytics at Wharton carries tremendous weight through its direct association with the University of Pennsylvania. That affiliation might draw you in, but it's the program's solid content that will make you stay.
When you enroll in this program, there is a set of non-negotiable requirements. The first is the STAT requirement, which consists of one of two statistics courses. The second is the Operation, Information, and Decisions requirement, which is made up of three courses.
Among the courses that count toward your Business Analytics Major are Financial Reporting and Business Analysis, Financial Statements and Disclosure Analysis, and Applied Data Analysis. There is also the business and marketing aspect to remember, which covers subjects like data and analysis for marketing decisions and pricing policy.
You will also have the opportunity to take advanced courses in statistics. With this program, you can learn R programming, modern data mining, forecasting methods for management, predictive analytics for business, text analytics, data analytics, statistical computing, and regression analysis.
Should You Pursue an MBA with a Data Science Specialization?
Yes. The average annual salary for someone with a business data analysis MBA degree is about $82,000. Additionally, the Bureau of Labor Statistics estimates that jobs for computer and information research scientists will grow by 15 percent over the next decade, which is much higher than average. This type of MBA can improve your salary and job prospects.