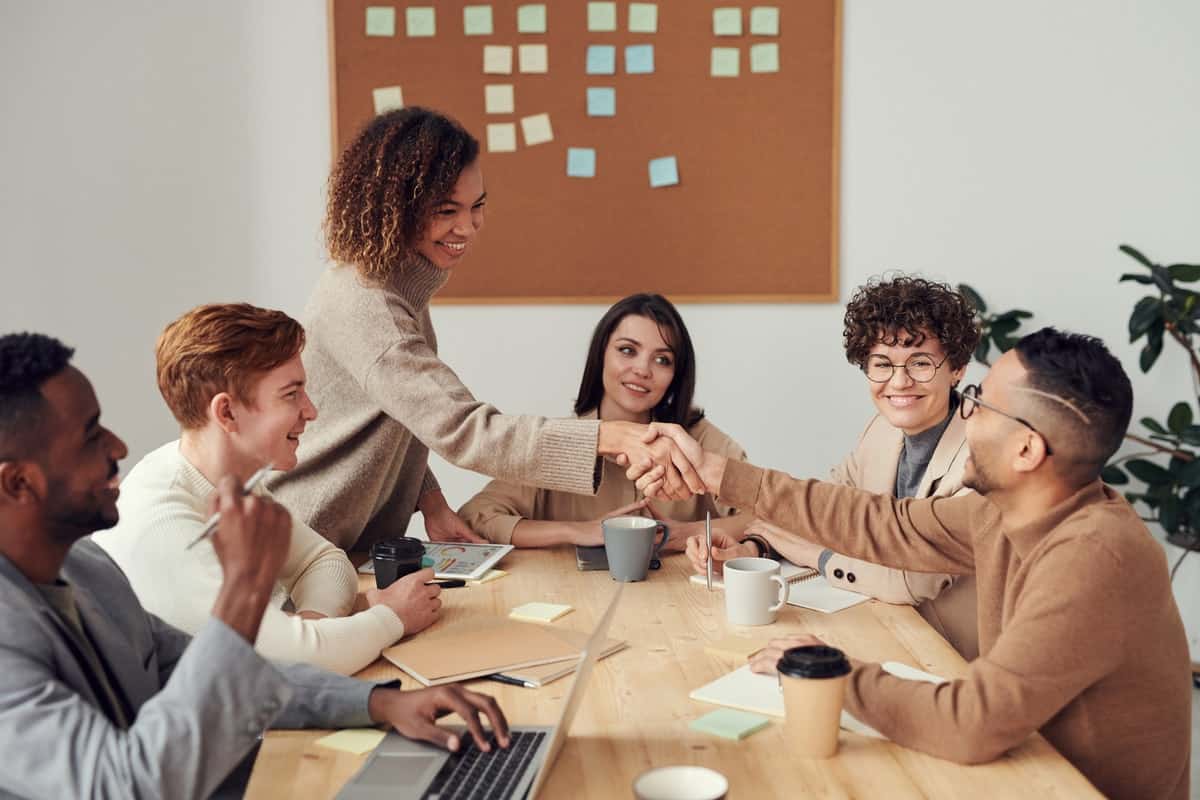 Big Data Internships: A Guide to Working in Big Data
A big data internship is the best way to start your career in big data. Interns have the chance to enter the world of big data and gain real experience they can add to their resume. An internship is also a phenomenal opportunity to get your foot in the door and potentially land a job at your dream company.
What Is Big Data and Why Is It Important?
Big data is the term used to describe the high volume of data that many organizations now store and analyze. These large data sets are more complicated to analyze. As a result, you need different tools, software, and platform to work with big data.

One advantage of big data is that it gives businesses a higher degree of understanding of market, consumer, and competitor trends. This allows organizations to develop products that are more appealing to their consumers, provide more efficient solutions, and gain better marketing intelligence.
Big Data Careers: What Jobs Can You Get in Data Analytics?
Big data careers vary hugely depending on the job role. They vary in job responsibility, salary, and required skills. While you need similar expertise for each job, some rely on coding skills, while others are more analytics-orientated. Below are some of the best big data careers in 2021.
Data Scientist
Data Scientist Salary: $126,830
Becoming a data scientist requires you to engage with stakeholders around an organization and use data science skills to inform business decisions. These operations include mining, cleaning, and analyzing massive portions of data. Professionals must have the knowledge to extract actionable insights from data and transform them into value for businesses.
Data Analyst
Data Analyst Salary: $68,476
Data analysts design and maintain data systems. You need advanced analytics skills to solve data-related problems and sort data. Programming skills will come in handy to fix coding errors and develop accurate databases.
Big Data Engineer
Big Data Engineer Salary: $103,042
Working with big data demands powerful infrastructure, and that's where big data engineers come in. These employees develop architecture for big data platforms, manage data warehouses, and structure data. If you want to become a big data engineer, coding skills, analytics, and machine learning skills are vital.
Statistician
Statistician Salary: $93,290
If math is your strongest technical skill, you should become a statistician. Summer internships for statisticians show you how to identify relationships in data, build processes for data mining, and present results to stakeholders. As statisticians work with other team members and stakeholders frequently, having strong soft skills are essential.
Business Analyst
Business Analyst Salary: $75,932
Business analysts combine their knowledge of business and data analysis to help businesses optimize and streamline processes. Business analysts find data and software solutions that make an organization's techniques more efficient.
Machine Learning Engineer
Machine Learning Engineer Salary: $129,079
Machine learning engineers design machine learning systems. They combine software engineering and data analysis to create the best programs and algorithms for machine learning systems. Ultimately their goal is to create computer systems that are self-sustaining and can learn and improve independently.
Companies with Big Data Internships
Many major tech companies including Apple and Microsoft offer big data internships. If you have a good educational background and some experience with data and analytical thinking, an internship at one of these companies will be a great career move. Below we'll look at how each internship works in more detail.
Apple offers a machine learning and AI internship opportunity for qualified candidates. You will fulfill basic machine learning engineering tasks and prepare technical reports for publication and meetings. Interns must have a Bachelor's Degree or be pursuing a Master's Degree or PhD in Data Science, Machine Learning, Computer Science, or a similar field.
Microsoft offers a data science internship for students with in-demand skills like coding, data analysis, statistics, A/B testing, and working with large data systems. You should have a Bachelor's Degree or be pursuing a Master's Degree or PhD in Economics, Mathematics, Computer Science, or Statistics. The Ireland-based internship is 12 weeks long.
This internship will require you to have advanced deep learning and machine learning expertise. The ideal candidate is a student who has completed a master's degree or PhD.
Walmart offers an internship opportunity for past or current students who want to become software engineers. You need a Bachelor's Degree or Master's Degree in Engineering, Computer Science, or a related field. If you only have a bachelor's degree, you should also have three years of experience as a software engineer.
ChangeHealthCare works with internship recruiters to find current students in data science pursuing a bachelor's or master's degree. You also need two to four years of experience working in a similar field. This internship is remote and doesn't require travel.
How to Get a Big Data Internship
Landing a big data internship takes dedication. Before applying for an internship, you'll need to be able to show you have gained the relevant practical and soft skills. Employers need to know that interns have the necessary skills to fulfill their duties and are ready to learn the role quickly. You should work on building your portfolio and resume before applying.
Learn Essential Skills
Working in big data requires you to have good knowledge of many different data analysis techniques, functions, and tools. You can gain the required experience through a degree or by joining an online bootcamp. There are plenty of resources to help you learn big data and develop your basic skills.

You can self-study big data, but this might make it more challenging to find an internship. Employers look for potential candidates with training from reputable providers or some work experience that validates their data skills.
Develop Relevant Soft Skills
Big data professionals work with a diverse range of data science and analysis teams, as well as other company stakeholders. You need to have excellent communication skills. It's also crucial to know how to work in a dynamic team and collaborate with data science teams and other interns. 
You'll also need a good business awareness so you can help make business decisions. Problem solving is a big part of any data-based role. If you're a college student, you can use your school's career support or take on extra projects to master your soft skills.
Use Resources to Hone Your Skills
There is stiff competition for many internship places, so make sure to hone your skills to stand out in your interview or assessment. Use online resources like tutorials, blog articles, video lectures, and quizzes to enhance your knowledge and skills. You can find several online communities that exchange big data career tips and practice exercises.
Develop a Portfolio
Internship recruiters want to see a portfolio project that demonstrates your skills. You can collaborate on a big data analytic project with other professionals or create a project of your own. You need to prove that you have practical experience in handling big data problems.

Your portfolio will ideally show that you can apply cutting-edge technologies, research, classification techniques, and business knowledge.
Create a Resume and Apply
Once you have the training and a robust portfolio, create a tailored resume. Your resume should be sleek, concise, professional, and highlight your most attractive skills. If you're a current or recent student, your career support services should be able to help you build an impressive resume.

Before applying for an internship, do some research into the various career pathways in big data. Knowing which career paths suit you makes it easier to apply for an internship position that's right for you and your long-term goals.
Is a Career in Big Data Worth It?
If you want job diversity, a generous salary, and fast-paced industry, a career in big data is worth it. While it can take time, dedication, and money to launch a career in big data, the earning potential and career satisfaction are priceless.

Professionals with big data expertise go on to gain some of the best jobs in tech, and an internship makes this more possible. Choosing a big data internship is fantastic for both new graduates and career changers. It can help you gain real experience of what a career in big data would be like, and you could even go on to land a job at your dream company.