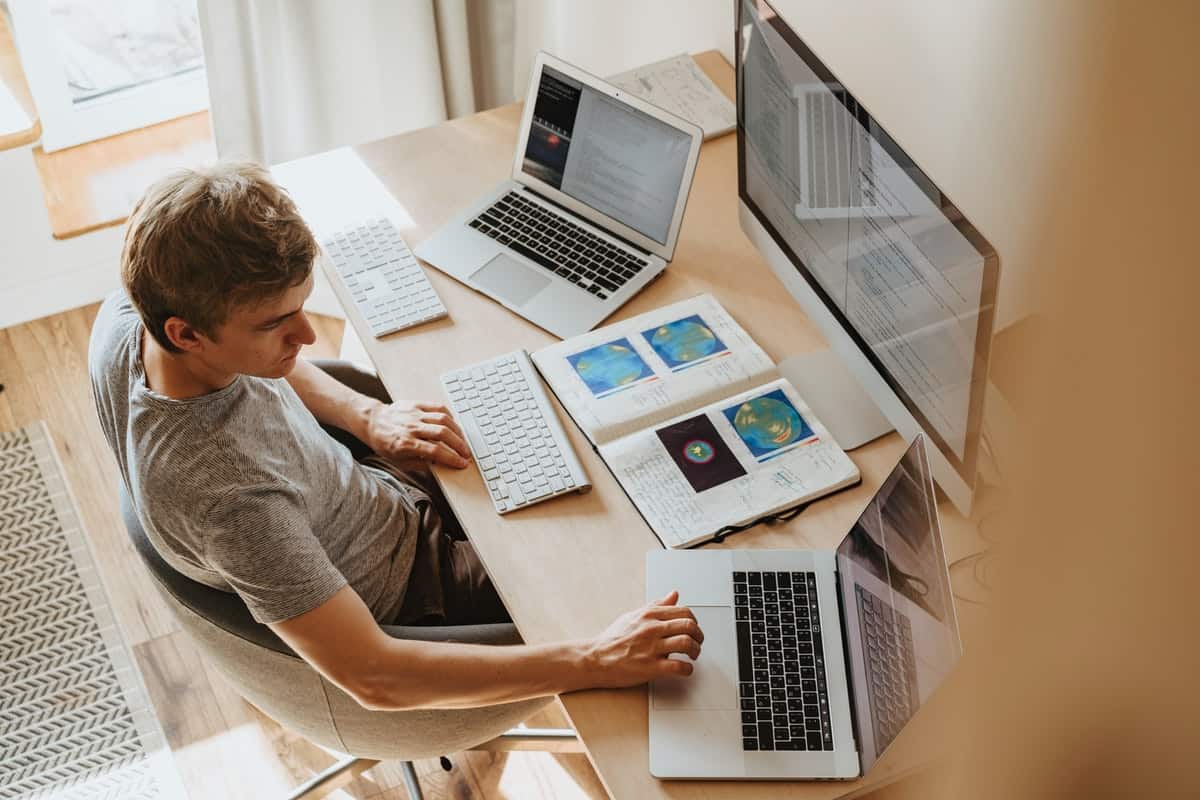 How Much Do Coding Bootcamps Cost?
Coding bootcamps have grown in popularity in recent years. They have contributed to meeting market demand in the tech sector by producing job-ready candidates. Since these bootcamps are shorter and more intensive, they produce developers faster than traditional institutions.
If you're thinking about pursuing a career in tech and expanding your professional network, there are a few things you should know about the bootcamp experience. You need to know what to expect before enrolling in an online coding bootcamp. The cost of the coding bootcamp is one of the most important factors to consider. This article will provide answers on how much coding bootcamps cost.
What Is a Coding Bootcamp?
A coding bootcamp is a short and intensive training program or career acceleration course that teaches you the skills for a career in tech. Bootcamps teach programming and other tech skills in a short amount of time, making them ideal for people who want to quickly transition to tech.
There is a wide range of coding bootcamps. Some are owned by private companies, while others are owned by educational institutions. There are also bootcamps run by non-profit organizations. Each one provides a distinct set of programs including, data science, web development, software engineering, game development, UI/UX design, digital marketing, and cyber security.
The main difference between a coding bootcamp and a college degree is that the former is more project-based. It does not focus solely on theoretical learning, but also on programming languages, in-demand skills, and techniques that employers seek. This method of learning allows them to create a portfolio of real-world projects before completing the program.
The project portfolio provides them with hands-on experience that will allow them to apply for entry-level jobs. Bootcamps also incorporate career services into their programs to help students learn other valuable skills needed to land their dream job in tech and achieve their career goals. This can include interview preparation, a professional portfolio, and dedicated career services teams to assist in students' job searches.
How Much Do Coding Bootcamp Grads Make?
Coding bootcamp grads make a good salary. Some bootcamps provide student success outcome statistics to help you decide whether the program is worth it. The average salary earned by bootcamp graduates varies, but this guide will highlight some figures from the most popular coding bootcamps.
Bootcamps like Flatiron School, Hack Reactor, and Fullstack Academy publish their outcomes yearly. Hack Reactor reported that the median salary for its graduates was $75,000. Flatiron School also reported that its graduates earn an average starting salary of $74,962. Also, the report reveals that 86 percent of the bootcamp graduates got a job within six months of completing the program.
Fullstack Academy also reported that its web development bootcamp graduates earned a median starting salary of $90,000, while the ones in the cyber security bootcamp earned $72,000. It is important to note that the salary you earn after attending a bootcamp can vary depending on various other factors, including your location and level of education.
Average Coding Bootcamp Cost in 2021
The average coding bootcamp cost in 2021 was $13,584. This figure applies to in-person programs, while online bootcamps cost $12,898, on average. Bootcamps can also range in price from $3,000 to $20,000 per program. There are also some free coding bootcamps.
However, the average tuition cost of a coding bootcamp may vary depending on the type of bootcamp it is. Private coding bootcamps are typically more expensive, while community college bootcamp programs can be as low as $3,000. Free coding bootcamps might be offered by non-profit organizations.
Another determinant of cost is the type of program. If the course is more technical and requires more effort to learn, it will be more expensive. Software engineering bootcamps will likely cost more than UI/UX design bootcamps because the former has a wider scope and is more technical.
The program schedule can also influence how much a program costs. As previously stated, a scheduled instructor-led online class will be less expensive than an in-person bootcamp. Where there are full-time and part-time programs, there may be some price differences. The length of the program may also determine the cost. So you can consider all this before choosing a suitable bootcamp to attend.
How to Pay for Coding Bootcamp
Coding bootcamp students may not be eligible for student loans, but they do have several payment options to help with the cost of tuition. However, not all bootcamps permit the use of all of these methods. Some are limited to only two or three payment methods. Some of the methods include deferred tuition, income share agreements, and scholarships.
Upfront Payment
This is the most common method of payment. It entails paying the entire tuition amount. Payment is often made before the first day of class. Qualified students who choose this payment method may be eligible for discounts and are not subject to any repayment plans with interest.
Scholarships
Students can also receive scholarships from bootcamps. Some are full scholarships, while others are partial scholarships. The scholarship award is intended to assist certain groups in meeting their financial obligations. The likely recipients of bootcamp scholarships are military veterans, women, non-binary persons, African American or Latinx people, and other underrepresented groups in tech.
Installments
Some bootcamps also allow students to pay tuition in small installments while the program is still in progress. For example, if the program lasts six months, students can pay a fixed monthly fee until the program is completed. However, they may be required to pay a small fee to secure their place in the program.
Loans
Bootcamps often partner with financial institutions to provide loans for students. Popular institutions used include Skills Fund, Climb Credit, Sallie Mae, and Ascent Funding. This arrangement involves offering low-interest loans to students in the bootcamp and allowing them to repay the loan after the program is completed.
Ascent Funding and other financial institutions may also provide living stipends depending on the arrangement. They can repay the low-interest loans over a long period. Those with bad credit can also get a cosigner to ease the process.
Income Share Agreements
Students can attend the program and pay their tuition through income share agreements if they have a job that pays more than a certain amount. When students have a job, they only pay a portion of their income toward tuition. Payments are halted if there is no work. However, students may pay more due to the interest accrued in such arrangements.
Deferred Tuition
Students can attend a program risk-free and make payments using the deferred tuition method when they get a job. The difference between this payment method and an income share agreement is that the bootcamp will not take a percentage of your earnings. Instead, the student will pay a fixed amount until the tuition is paid in full.
Discounts
Some bootcamps provide discounts to students who pay early or in full. This means they do not have to pay the entire cost of the program. In many cases, the discount can be as high as 10 percent. Other discounts are often given to educators, students, and frontline workers.
GI Bill and VET TEC
The GI Bill helps military veterans in both traditional and non-traditional institutions, such as bootcamps. Qualifying veterans may be eligible for funding for their bootcamp education if the bootcamp is approved for funding. Additionally, VET TEC funding is available for bootcamp students.
Free Coding Bootcamps
There are free coding bootcamps and students can learn all they need to thrive just like in paid bootcamps. One well-known free bootcamp is Ada Developers Academy. It is a full and thorough bootcamp program.
Coding Bootcamp Cost Comparison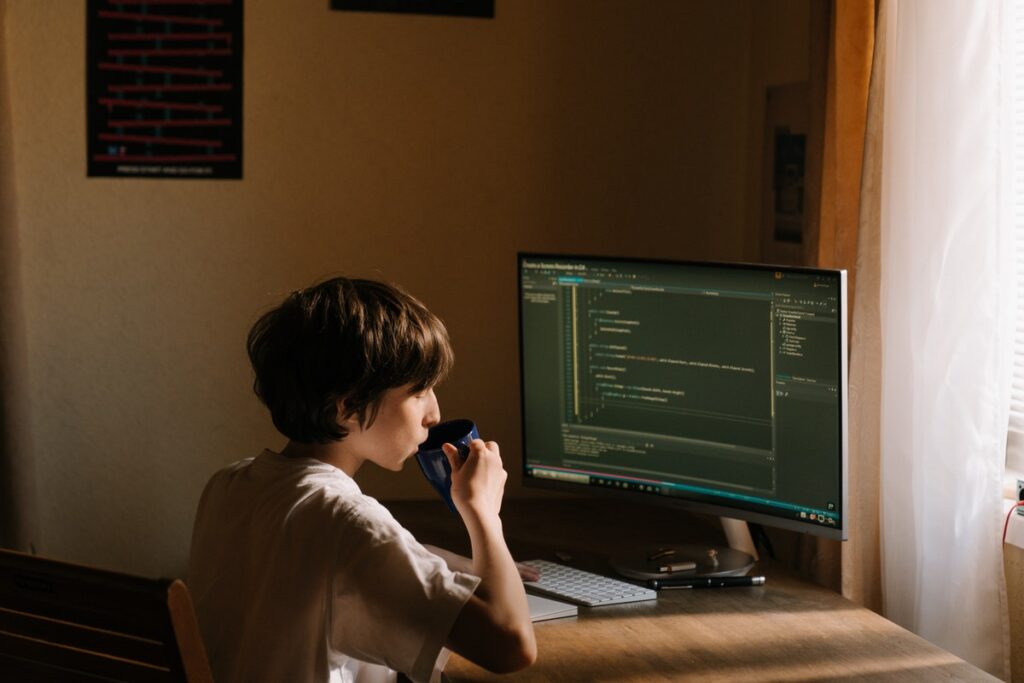 The good thing about bootcamps is that you can always find one that fits your budget. This guide will help you make an informed decision by listing the most affordable bootcamps based on their price range.
Best Affordable Coding Bootcamps
App Academy Open | Free 
App Academy Open is a free coding bootcamp offered by App Academy. This program provides students with full access to the bootcamp's full stack web development curriculum. However, it doesn't offer instructors and uses a self-paced learning method.
Kenzie Free | Free
Kenzie Free is a part of Kenzie Academy and was established to offer a free programming bootcamp. The bootcamp covers basic topics in CSS, HTML, and JavaScript. It gives you a sense of what to expect when you enroll.
Devmountain | $4,900
This six-week software tester bootcamp prepares students for a career in technology. Students learn load testing, test automation, unit testing, test writing, and API testing. Students also work on hands-on projects before the bootcamp ends to gain professional experience in programming.
Nucamp | $349
Nucamp offers affordable online tuition for its web development fundamentals course. The program covers in-demand technologies and tools such as JavaScript, CSS, and HTML basics. It is a part-time program with only 15 students in each class.
Truecoders | $4,500
This software engineering program covers each programming language and tool required to create complex and powerful web applications. Students also learn JavaScript, HTML/CSS and ReactJS.
Best Coding Bootcamps Under $15,000
Tech Academy | $8,480
This part-time data science program teaches machine learning, data visualization, statistical analysis, and artificial intelligence.
Thinkful | $9,500
Thinkful offers an affordable data science bootcamp. This program focuses on topics like calculus, statistics, data visualization, computer programming, and machine learning.
CareerFoundry |  $7,505
CareerFoundry's web development bootcamp covers different topics like wireframing, front design principles, color theory, and typography.
Tech Talent South | $6,750
Tech Talent South also offers an affordable web development program. Students learn JavaScript, Java, Ajax, and SpringBoot.
General Assembly | $3,500
This Learn Python programming course is also quite affordable, and it lasts for ten weeks. The program is self-paced and can also be accelerated.
Coding Dojo | $8,745
This data science bootcamp focuses on machine learning and the fundamentals of data science. Students learn about data science processes such as data analysis, data prep, and data visualization. It also covers algorithms and how to use them.
Noble Desktop | $3,495
This coding bootcamp teaches students to perform data analysis and manipulate databases. Students learn all they need to work in Python engineering and data science roles.
LearningFuze | $4,295
This full-time bootcamp program teaches web development fundamentals. Some of the topics in the curriculum include GitHub, Git, JavaScript, HTML, CSS, Bootstrap, and command line fundamentals.
UC Berkeley Extension | $12,995
This coding bootcamp provider from Trilogy Education Services teaches web development. Berkeley Coding bootcamp is a university bootcamp. The topics in the curriculum include jQuery, HTML, React.js, CSS, Node.js, MongoDB, MySQL and Express.js.
UCLA Extension| $12,995
This online bootcamp provider from Trilogy Education Services has an extensive curriculum with JavaScript, HTML5, jQuery, CSS3, Node.js, React.js, and Express.js. Students also learn agile methodology, MongoDB, database theory, Git, MySQL, and computer science.
Best Coding Bootcamps $15,000 to $20,000+
App Academy | $17,000
This software engineering immersive program prepares students to become full stack developers. Some topics in the program include HTML, CSS, Ruby on Rails, SQL, and JavaScript.
Hack Reactor | $17,980
This software engineering bootcamp teaches students to build and manage applications. Some topics in the curriculum include ES5, React, computer science fundamentals, and full stack JavaScript.
Flatiron School | $16,900
This software engineering bootcamp focuses on full stack development. Students learn front end development, backend development, backend web APIs, and projects. You can choose to attend this program online or in person.
Turing School | $20,000
This front end engineering program teaches students how to build the client-side in web applications with the code being executed in the browser. Students learn to use React framework and write JavaScript.
Skill Distillery |  $19,950
This Java full stack bootcamp lasts for 16 weeks and covers Java-oriented programming, how to use the MVC framework to develop web apps with JavaScript, Angular, and SQL.
Are Coding Bootcamps Worth the Cost?
Coding bootcamps are worth it because of what they offer. Bootcamps teach coding skills that potential employers are looking for. This means that you can get a job within a few months of attending the program. They also offer other services that help you secure a job in the tech field, such as career coaching. If you want to transition to tech, then coding bootcamps are worth the cost.
Additionally, coding bootcamps are considerably more affordable than traditional four-year science degrees. The tuition is affordable, with many payment options to ease the burden of payment. Despite the lack of student loans or federal grants, students can still benefit from installment payments, income share agreements, deferred tuition, discounts, and scholarships.
Coding Bootcamp Cost FAQ
What is the average cost of a coding bootcamp?
The average coding bootcamp cost is $13,584. In some cases, the cost could be lower or higher. It is determined by the type of bootcamp, schedule, program, and duration of the bootcamp. There are also free coding bootcamps, while others can cost as much as $20,000.
Are coding bootcamps free?
Not all coding bootcamps are free. Some like Ada Developers Academy and other non-profit-owned coding bootcamps are completely free. You can learn everything people in paid bootcamps learn as well. Students also get full support during the program.
Can coding bootcamps get you a job?
Coding bootcamps can help you find work. Bootcamps are programs that help people advance in their careers. They not only teach students technical skills but also help them prepare for the job market. Career services are incorporated into the coding bootcamp course to make this possible.
Are coding bootcamps worth it?
Coding bootcamps are worth it if you want to start a career in tech. They take less time to complete and can assist you in achieving your goal regardless of your previous experience or skill level. You can learn everything you need to know as a complete beginner to thrive as a web developer or data scientist. They are also more affordable than traditional learning institutions.