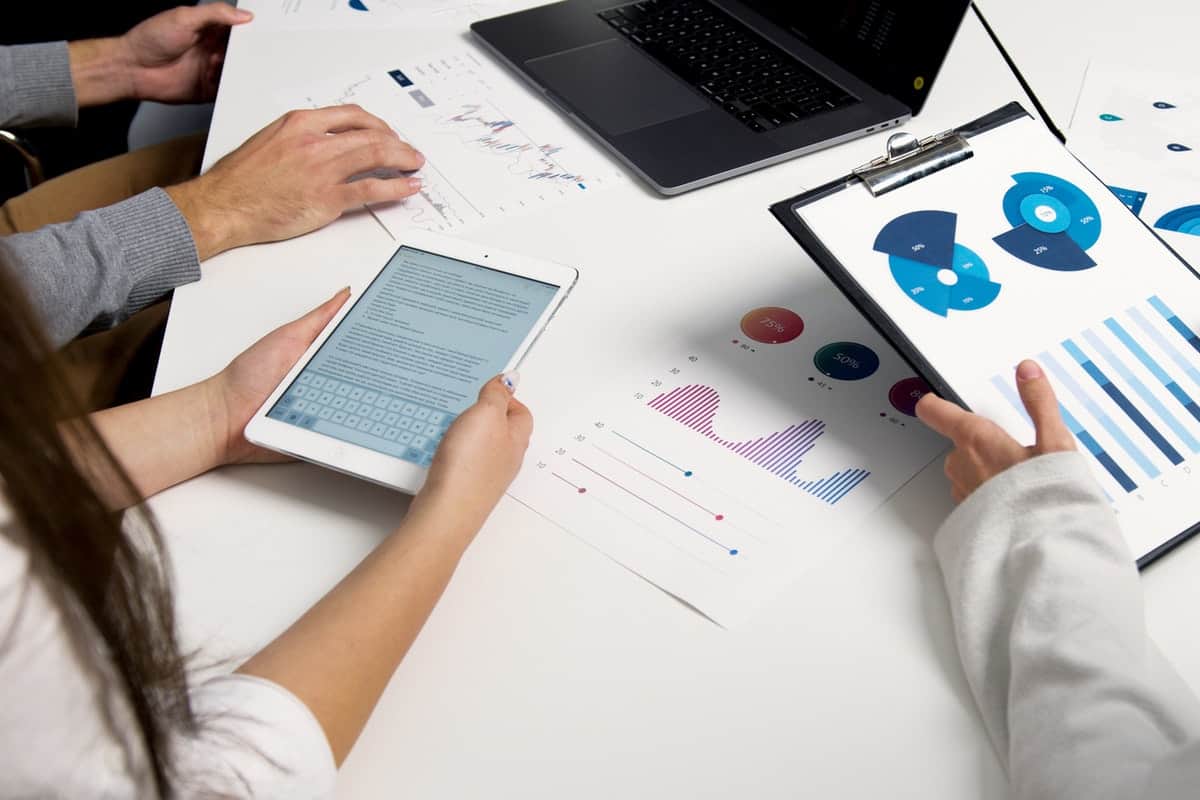 Top Benefits of Business Intelligence Software
Almost all top modern-day businesses use business intelligence (BI) tools to gain an advantage over the competition. Business intelligence software plays a massive role when making informed business decisions. It offers companies a way to make informed business decisions based on data analysis.
There are many other advantages of business intelligence software. Business intelligence careers are growing in popularity along with BI tools. Every sales team should implement these tools for business applications, employee productivity, and more. Read on to find out other top benefits of business intelligence software.
What Is Business Intelligence?
Business intelligence refers to all activities aimed at analyzing current and historical data to provide actionable insights for making strategic decisions. Business intelligence utilizes the information collected from multiple sources to provide solutions to business issues and aid client development.
Data can be used to process market trends, create competitive analyses, and predict market conditions. It's also useful for analyzing customer satisfaction, sales intelligence, and for improving customer service. According to IBM, the business intelligence field hosts over two million jobs, making it a popular growing industry.
Business intelligence is often mistakenly used interchangeably with business analytics. However, business analytics refers to processes used exclusively for examining data to find trends and insights. Benefits of business analytics software include analyzing data for business trends and benchmarking reports.
How Does Business Intelligence Work?
Business intelligence works in four steps to transform raw data into actionable decision-making insights. The first step is collecting and transforming data. Tools and software used in business intelligence are commonly known for using the extract transform and load (ETL) technique when processing data collected from different sources.
The second and third steps detail how business intelligence works, including uncovering trends and presenting the findings. The last and perhaps the most specific step that defines business intelligence involves taking action using insights in the real world.
Why Is BI Important?
Business intelligence is important because it improves the way work is done in six main areas. These include operations, sales and marketing, customer experience, security and compliance, finance, and inventory or stock control. Along with these, almost every industry can benefit from BI software.
With the increased use of technology, there comes an increased amount of available data. The ability to drive insights from such data to gain sustainable solutions is what makes business intelligence important.
Business Intelligence and Analytics: What's the Difference?
Although business intelligence and business analytics are often used interchangeably, these two concepts are slightly different. Business intelligence uses insights from multiple data sources to inform business decisions. Business analytics refers to the process of examining data collected to find insights to improve business performance.
From this definition, it is fair to say that business intelligence has an added element of decision-making. However, when these two concepts are used together, they refer to a broader meaning which includes every aspect of data collection, examination, and derivation of insights for decision making as explained below.
Using BI and Business Analytics to Support Decision-Making
When used together, business intelligence and business analytics can be a tool to deliver accurate and real-time information for decision-makers. They achieve this with the help of tools that help them understand this information before taking action. You can take business analytics courses to learn more about the process.
What Are the Benefits of Business Intelligence?
Business intelligence allows businesses to generate valuable insights. This is perhaps the most valuable benefit of BI for businesses today. Such insights are widely used by organizations to gain or maintain a competitive advantage. Below are ten benefits of business intelligence.
Improves Data Accuracy
Business intelligence is essential for data accuracy. The entire process is dependent on the legitimacy of the data collected from several sources. Through this process, organizations can improve their data collection, entry, and storage processes.
Makes Decisions Quickly
Data insights are supposed to inform business decisions. However, the decision-making process is often time-consuming, which can bear unfavorable consequences for the company. However, stakeholders can make informed decisions, including strategic business planning, much faster with the use of business intelligence tools.
Shares Data Across Areas
One of the main perks of business intelligence is its ability to use data to arrive at more functional and effective business processes. Many areas in business benefit greatly from this. BI software can streamline the data sharing process.
Helps Reduce Waste, Fraud, and Abuse
Businesses can be prone to waste, fraud, or abuse of resources. Essential business operations have sophisticated accounting systems with important data. Business intelligence can help combat issues by employing an automated data analytics system capable of detecting anomalies and negative patterns in a transaction set.
Helps Improve Mission Critical Outcomes
Mission-critical outcomes refer to the tasks that are essential to an organization. This phrase is often associated with the information technology aspects of an organization. Business intelligence, through data analytics, enables organizations to improve the outcome of such tasks. This promotes optimal revenue growth.
Enables Better Access to Financial and Operational Information
Two key areas that demand accurate collection and analysis of data include the financial and operational aspects. With business intelligence, organizations can access these two areas that have traditionally been a challenge. Insights gained from BI can be used to promote business growth by analyzing financials from sales trends and other business metrics.
Identifies and Improves Operational Efficiency
The main benefit of BI is that businesses can identify areas causing inefficiencies and improve them. This is made possible with the help of real-time data insights derived from analytics and analysis. As a result of improved inefficiencies, companies can improve organizational productivity, which can increase revenue.
Improves Productivity and Staff Morale
Business intelligence can significantly boost productivity, which in turn boosts employee morale. Companies that successfully adopt BI dashboards can work to motivate employees. Having the organization's key data displayed on a large screen is a constant reminder of the good work done by the employees.
Enhances Transparency at All Levels
Successful business intelligence initiatives increase the transparency of organizational data. Transparency here refers to the ability to examine the processes used in the transformation of data. When collecting and transforming data, it's important to document the rules used to transform raw data into data-driven insights.
Helps Gain a Competitive Advantage
Business intelligence can also be used to help gain valuable insights into what the competition is doing. This allows businesses to make calculated and informed decisions for the future. A competitive edge might arise after a successful BI initiative that accurately determines consumer behavior for successful development.
Top Business Intelligence Solutions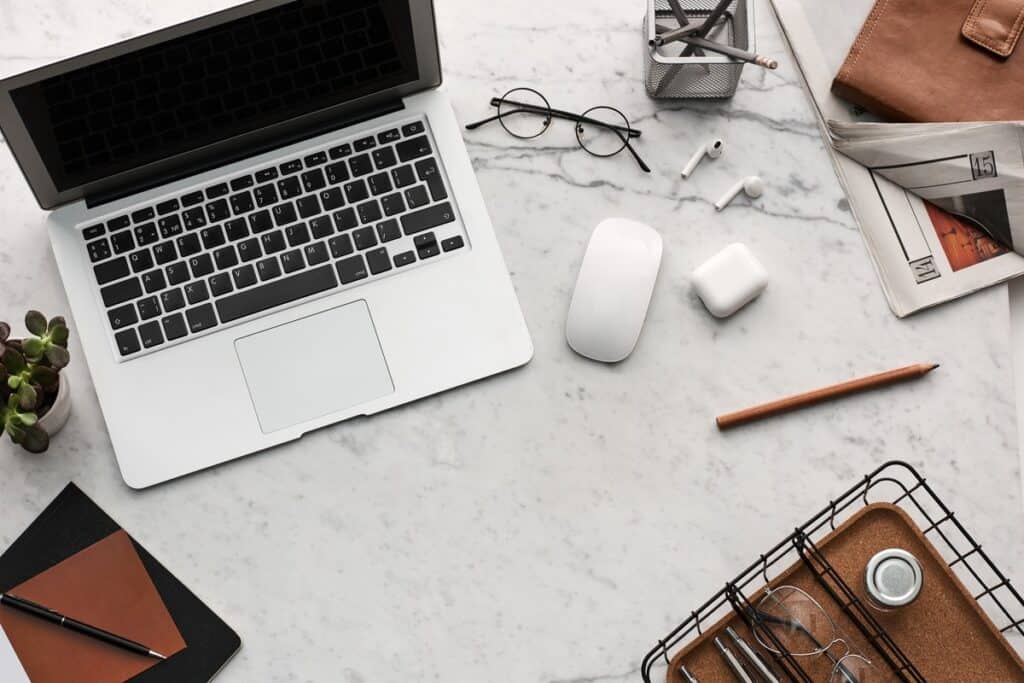 Business intelligence software makes it easier for organizations to derive actionable insights through visualizations based on data. This can be vital as modern-day businesses collect data on every aspect of business operations, from sales to marketing to productivity and hiring.
Business intelligence systems can help businesses collect and analyze data collection. BI software solutions often integrate visualization tools to help communicate complex information to stakeholders. Below are some of the top BI software solutions available today.
Dundas BI
Dundas is a powerful business intelligence software that boasts 25 years of experience. It is browser-based and works in real-time. Dundas offers a drag-and-drop interface functionality that allows users to analyze data without involving IT professionals.
In addition, the HTML5 interface allows this BI tool to be used across a variety of devices, including mobile phones. Users can use the trial version of this web-based application for 45 days.
Microsoft Power BI
Microsoft Power BI is a powerful analytics tool that enables a business user to report, mine, and visualize data to provide business insights. One key reason this BI tool is popular is that, unlike some of its competitors, it offers downloadable software to allow its users to run analytics either in the cloud or through a reporting server.
There are three versions of this software available for free depending on the intended use. Most business analysts and organizations find this tool affordable compared to other BI tools in the market.
Oracle Analytics Cloud
Oracle Analytics Cloud is a powerful tool that offers solid reporting and analytics features to both businesses and individuals. This tool helps its users access data from wherever they are from various devices, including mobile phones.
Some of the top features of this program include product feedback, instant insights, predictive analytics, automated data preparation, and beautiful visualization tools. However, most of the users on this platform reported that it's too expensive considering other options in the market.
SiSense
SiSense is a top BI tool that aims to simplify most of the complexities associated with data analysis. SiSense does this by integrating IoT, artificial intelligence, and machine learning onto its platform. This software also offers self-service BI tools.
The developers of this BI tool claim this program is so simple to use that individual users can go from data to dashboard in 90 minutes. Other perks of using this software include rapid deployment, white-label analytics, and artificial intelligence incorporation.
Tableau Desktop
Tableau Desktop is perhaps the best business intelligence tool on this list that utilizes a sleek interface with sleek commands. In addition, this tool supports data from a host of sources, including Microsoft Excel, Box, PDF files, and Google Analytics.
However, Tableau comes at a pretty hefty price tag even for a single user, making this the most expensive BI tool featured on this list. Users have the option of using a free trial before purchasing.
Final Thoughts
Every organization today needs business intelligence. Besides gaining a competitive advantage and improving inefficiencies, there are major benefits that businesses can enjoy from successful business intelligence initiatives. They include real-time prescriptive analytics, real-time analytics, and descriptive analysis to enhance strategic decisions.
With that said, organizations still need to choose smart, easy-to-use, and feature-dense business intelligence technologies to allow their users to have access to data regardless of their device or location. It can help analyze customer behavior, find potential clients, and process vast amounts of data.If you're interested in working with BI tools, you should become a business intelligence analyst or developer. There are many different careers out there that use BI to help businesses thrive. The benefits of business intelligence software outnumber any cons, and every business should explore these exciting tools.